10 minute scripts written by students, directed by students, acted by students. Presented in The Oasis Theater in-the-round, for the entire student body and invited guests!
Dramafest was created in conjunction with Stephen Sondheim's Young Playwrights Inc. and mentored by Samuel French Inc.
Top 15 scripts are published in an anthology every summer!
"Dramafest 15 Years" will celebrate as a fundraiser for The Dramatists Guild Foundation to support fellow artists.
DGF is a national charity that fuels the future of American theater by supporting the writers who create it. DGF fosters playwrights, composers, lyricists, and librettists at all stages of their careers. By supporting and nurturing the creators of today, they protect the stories of tomorrow.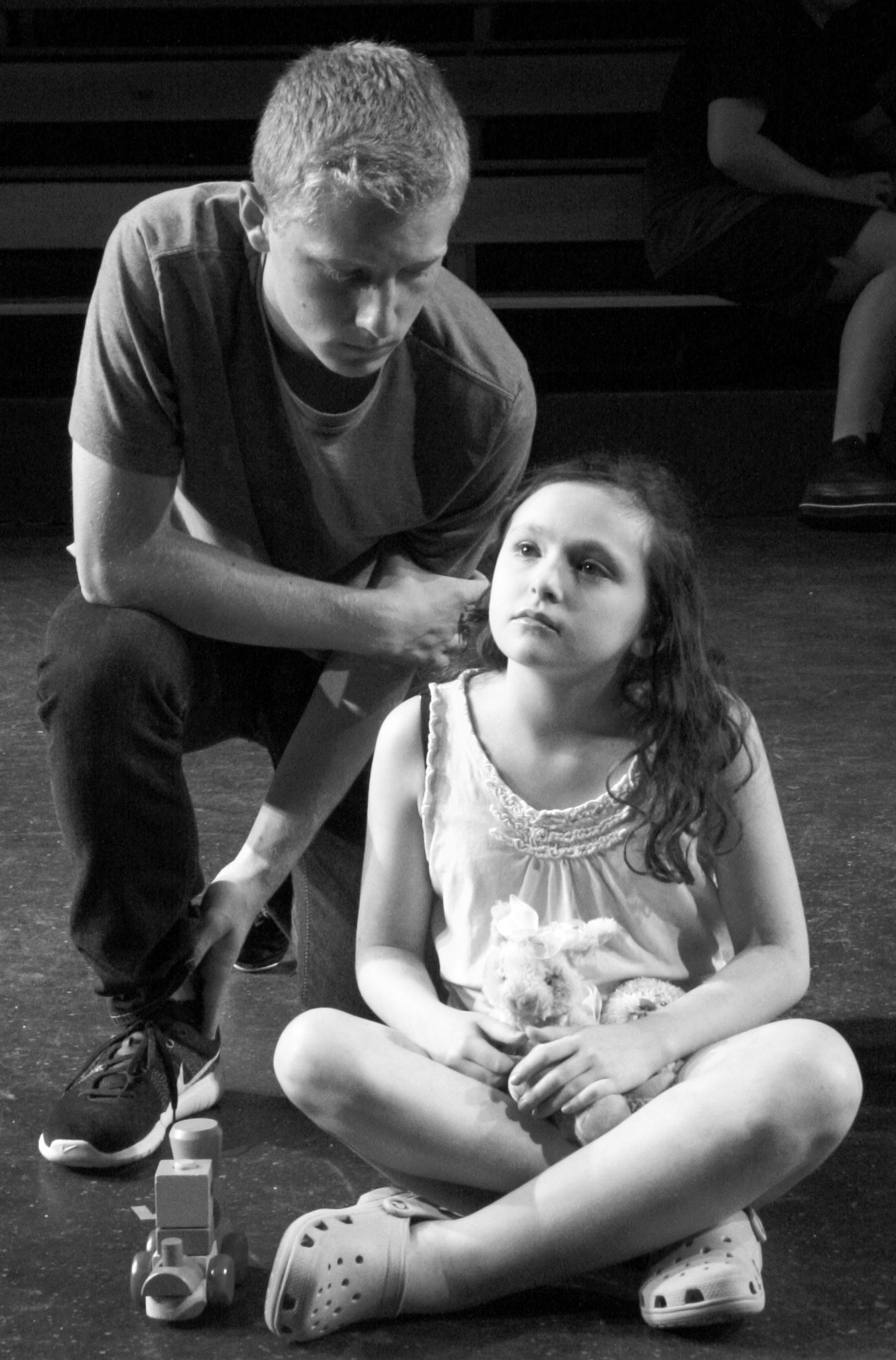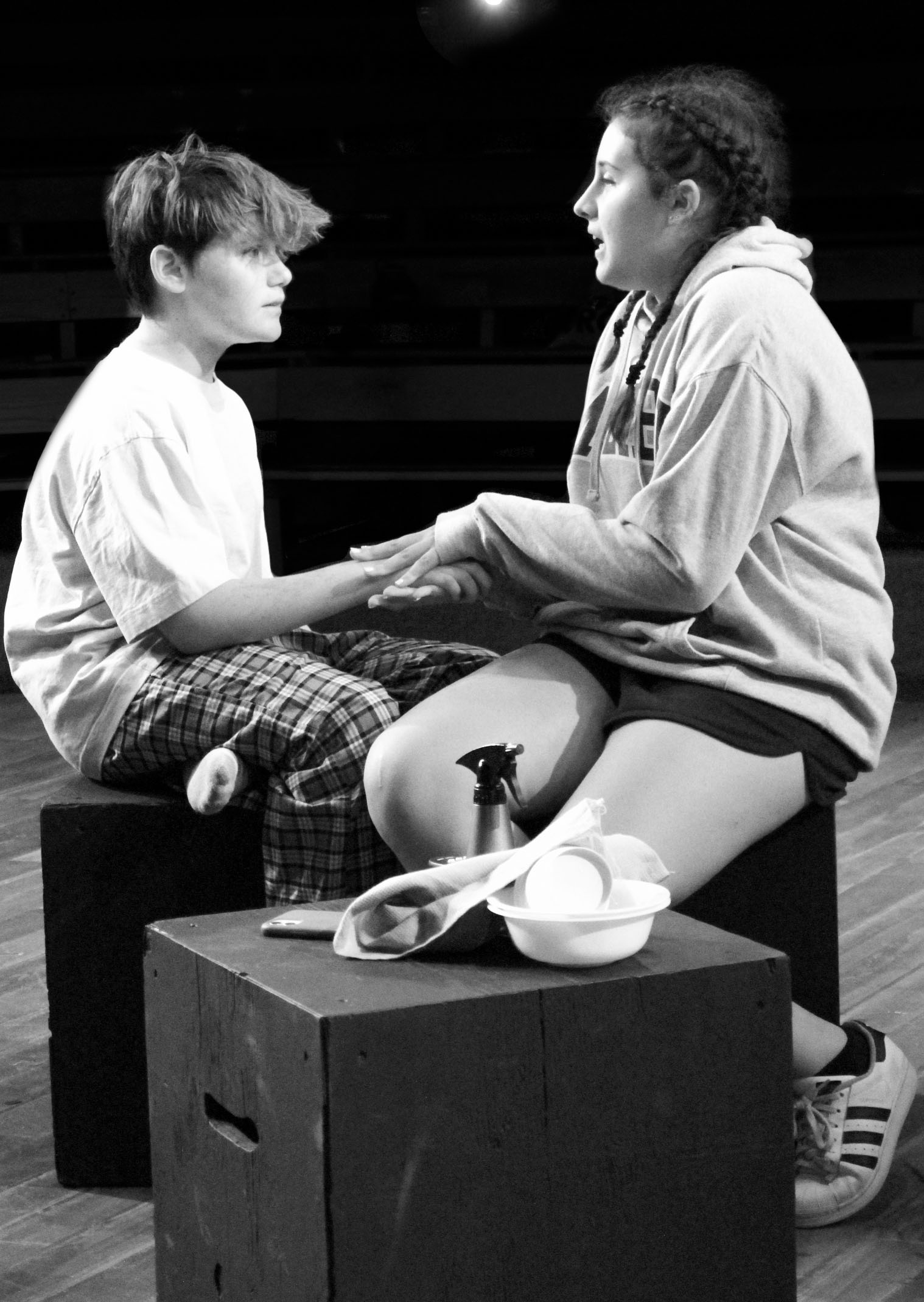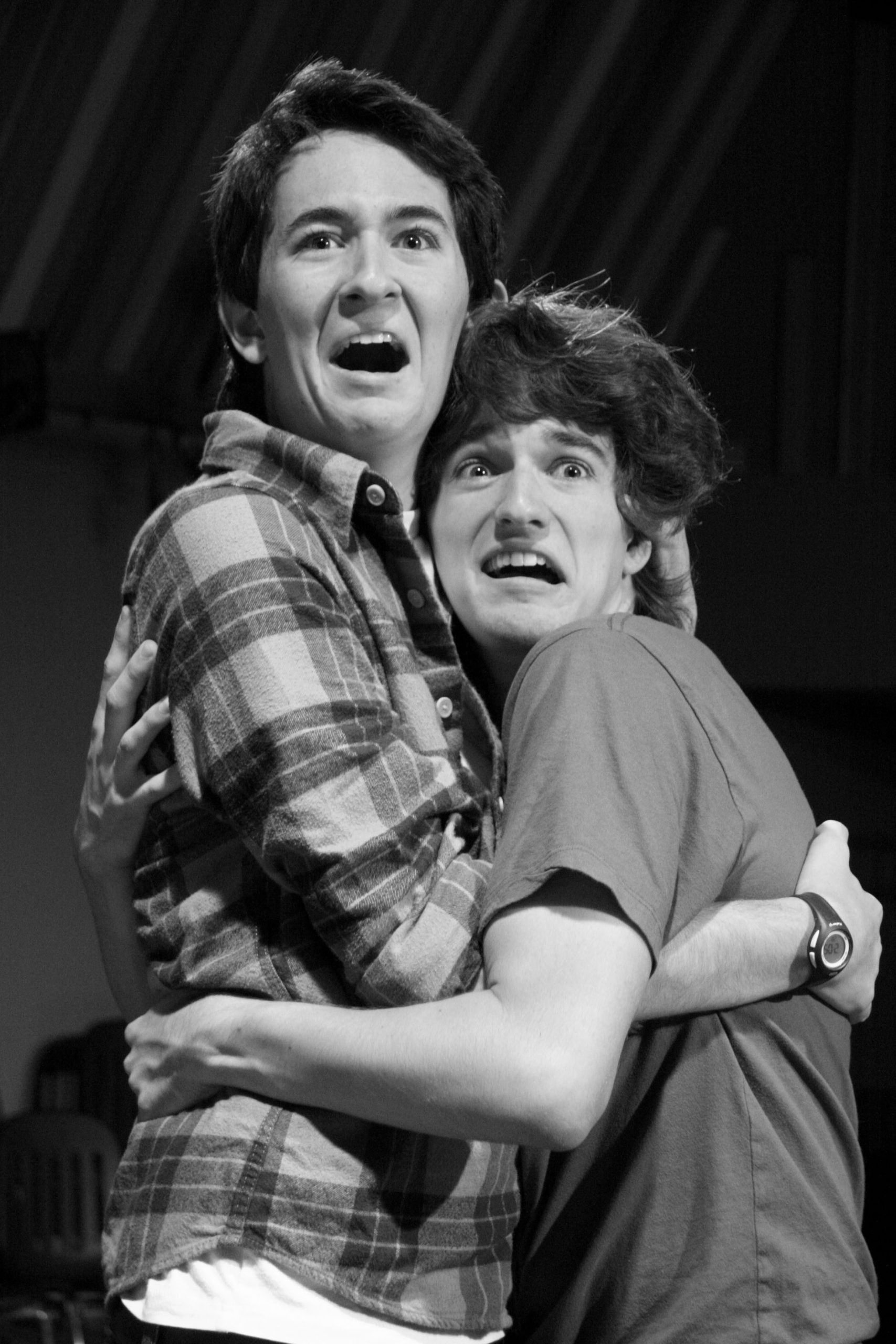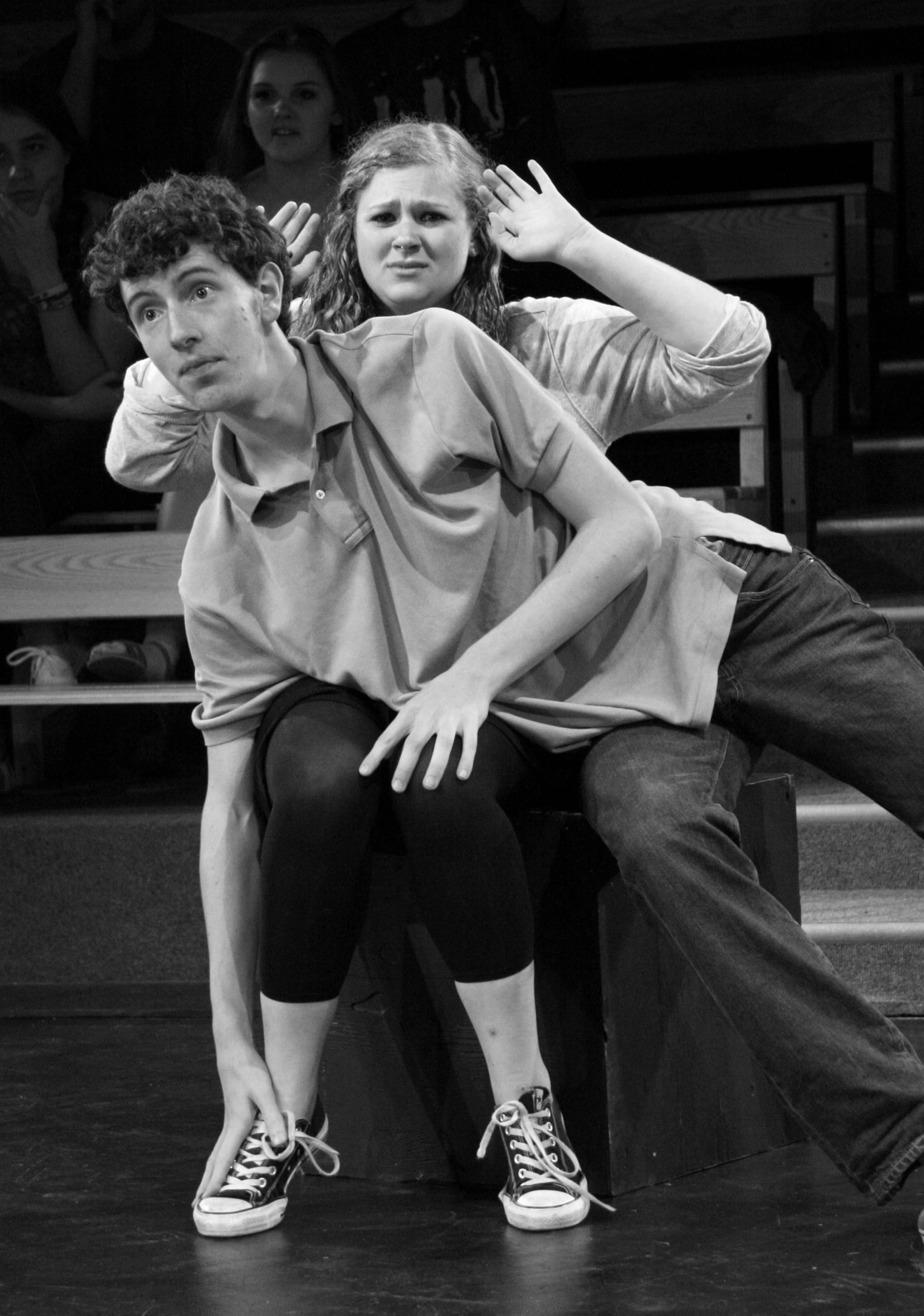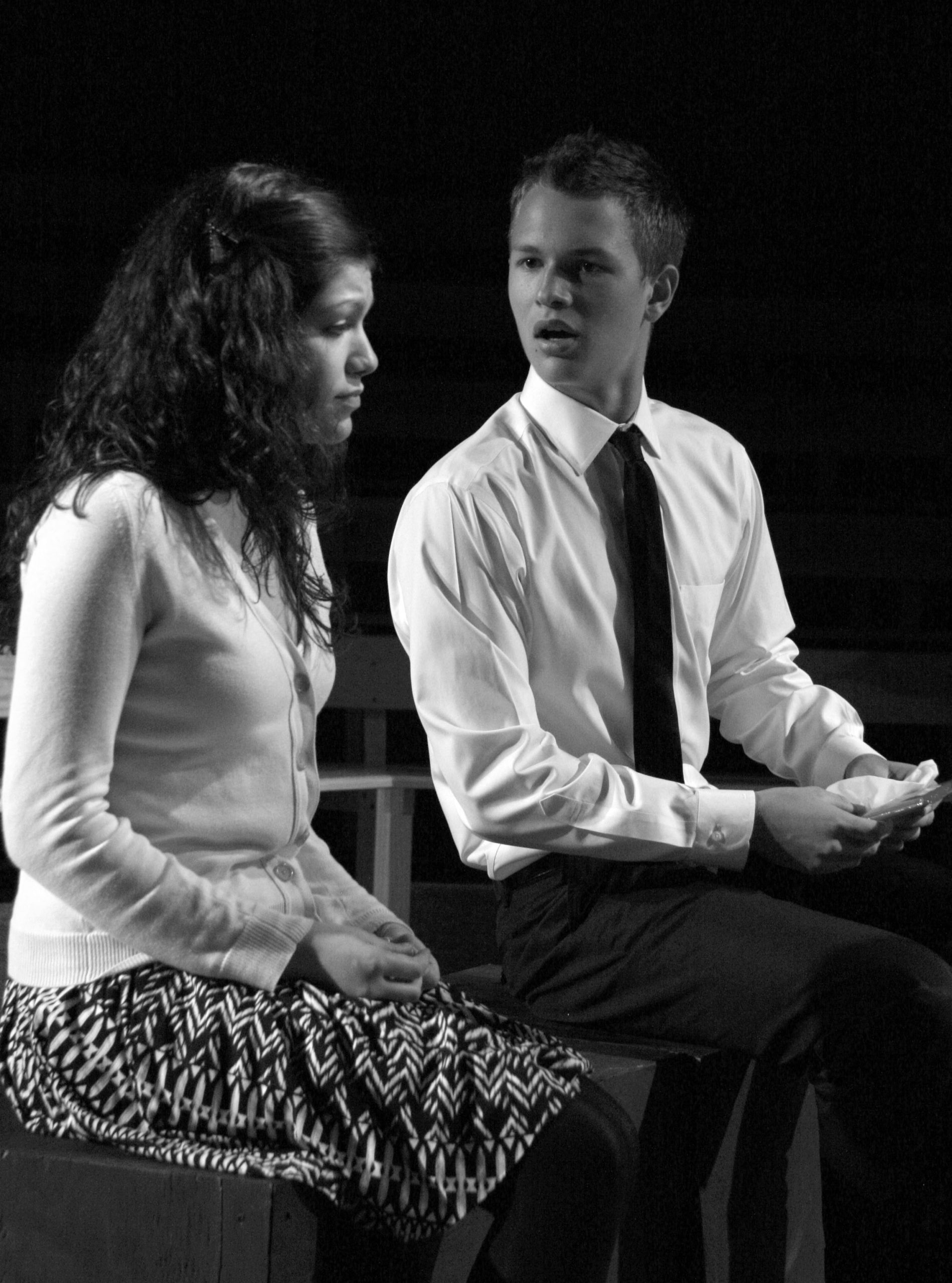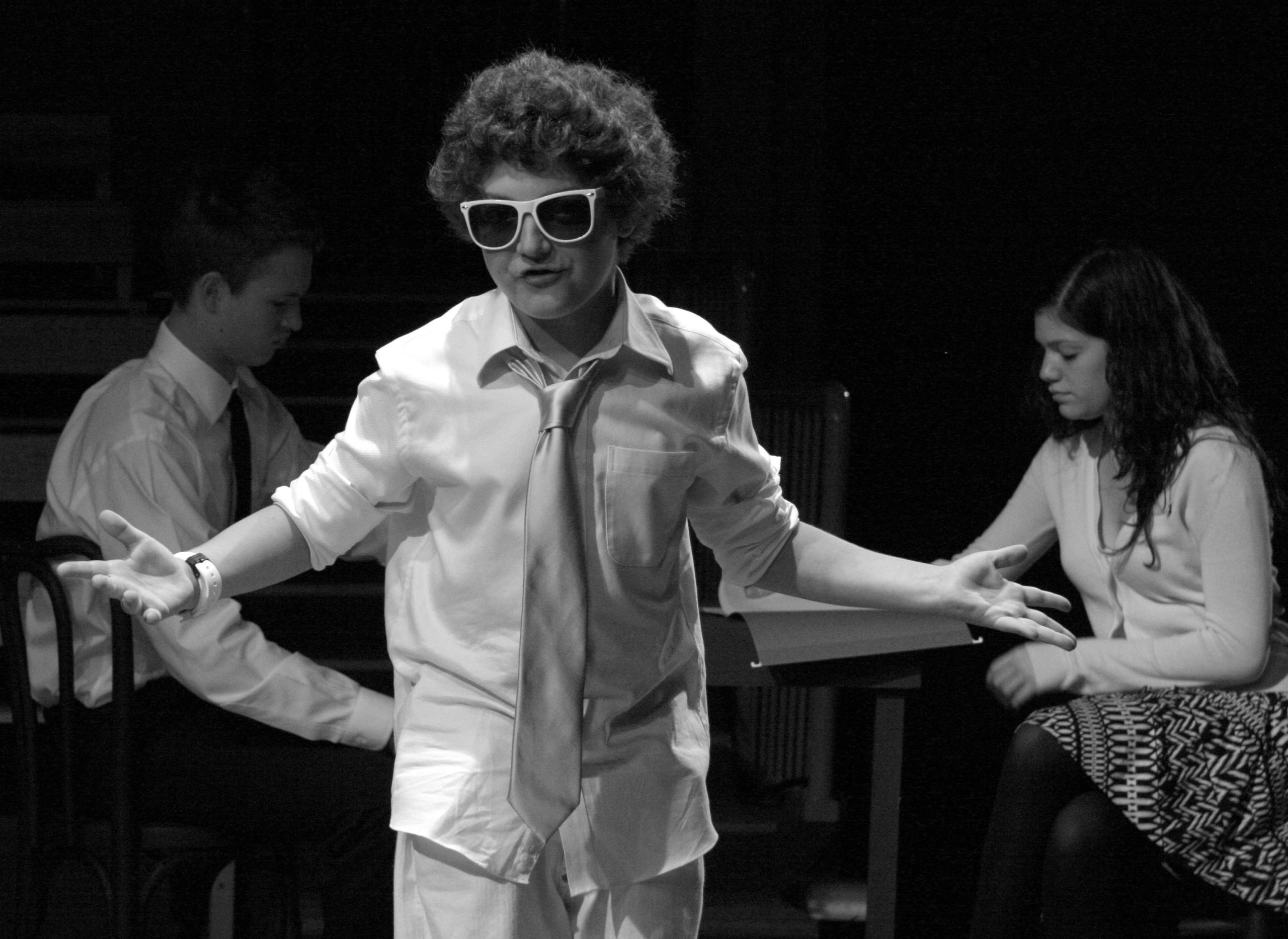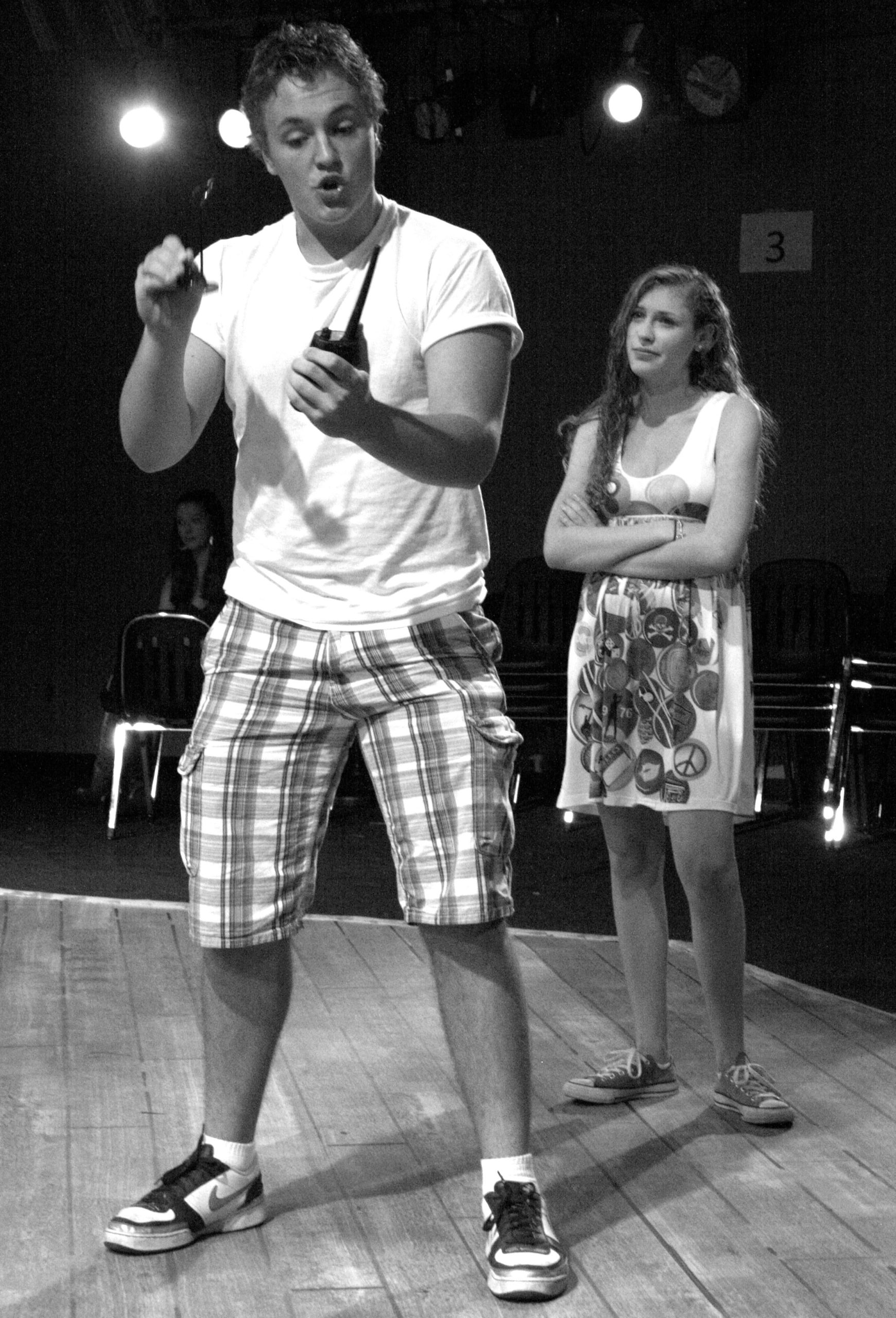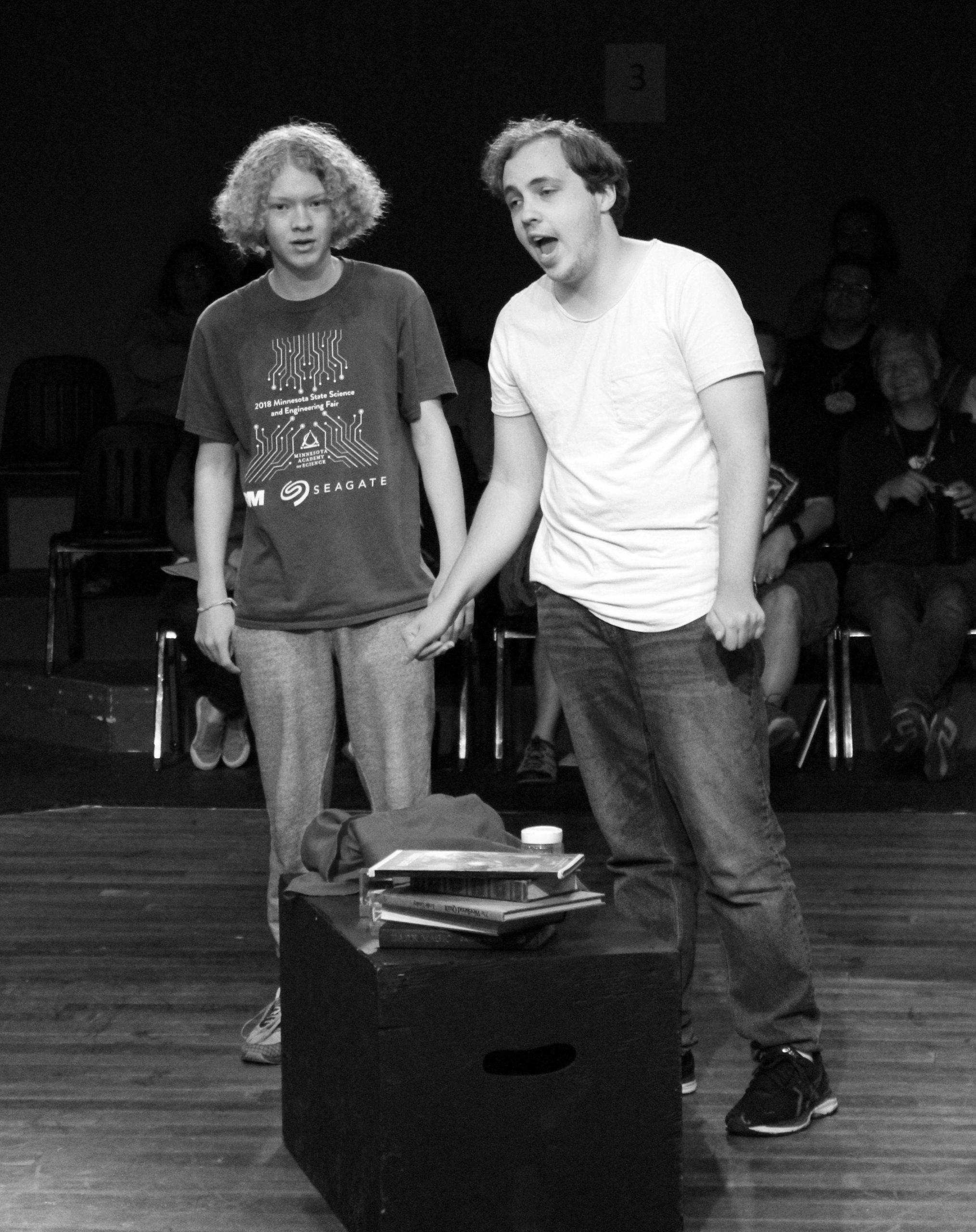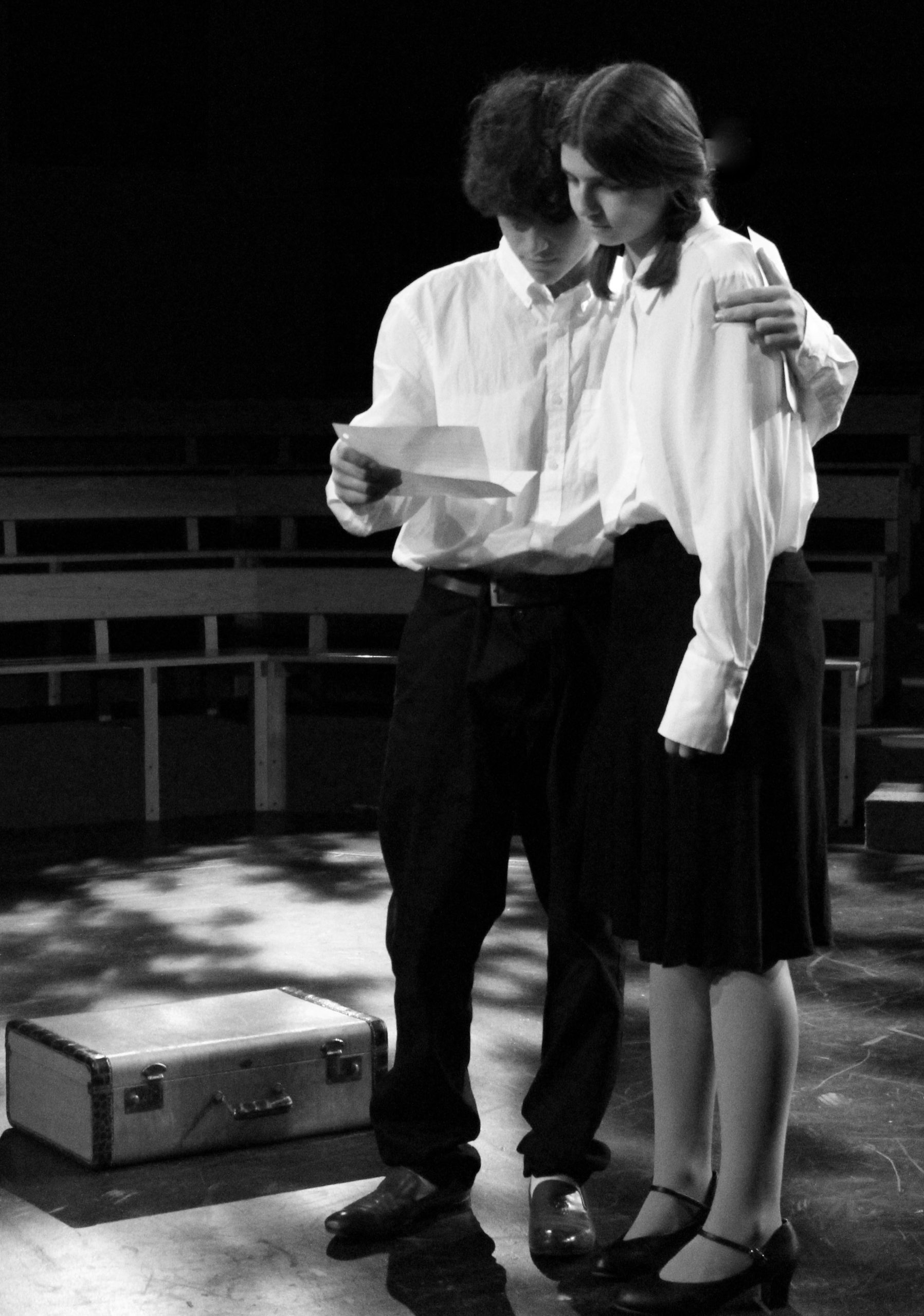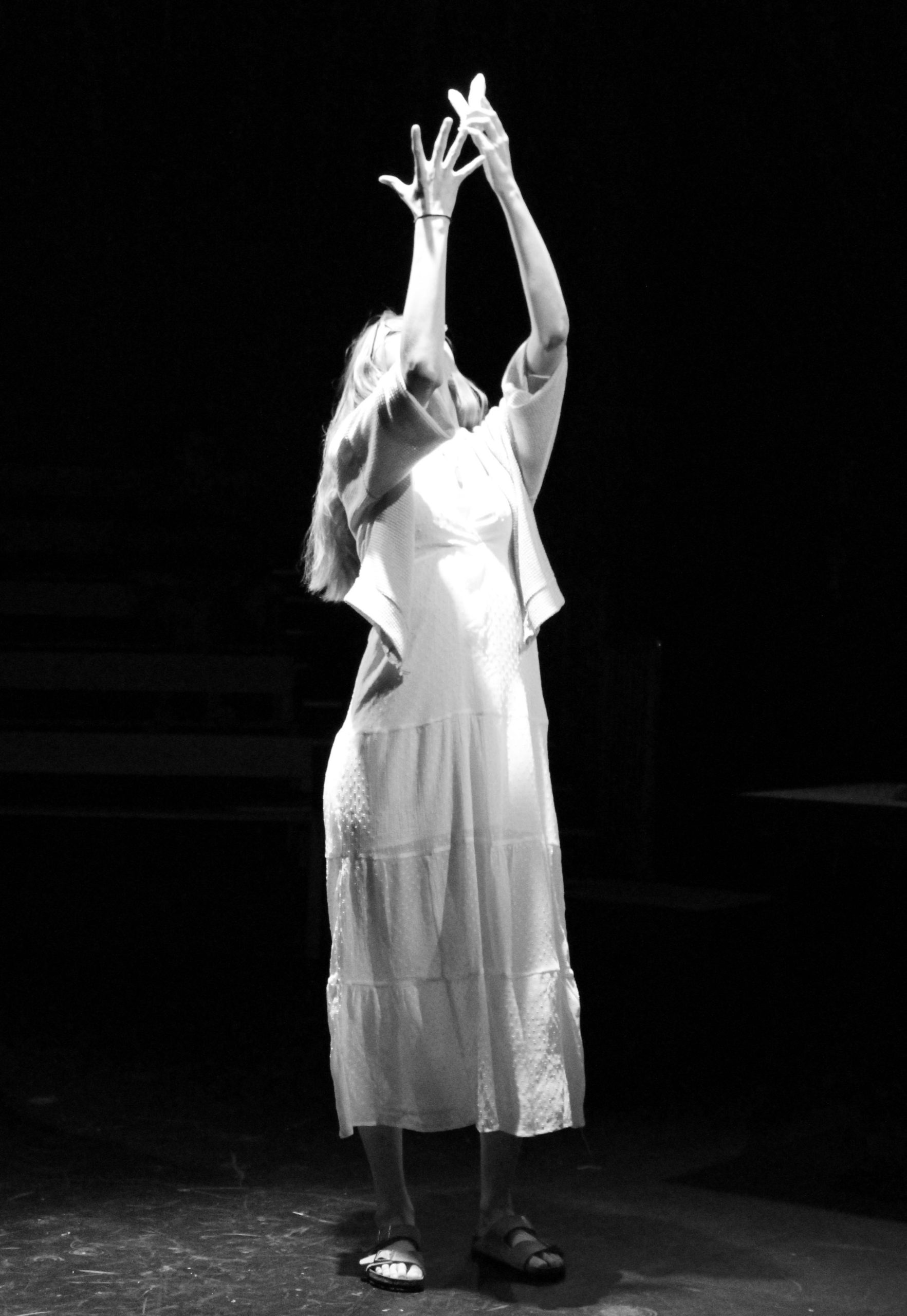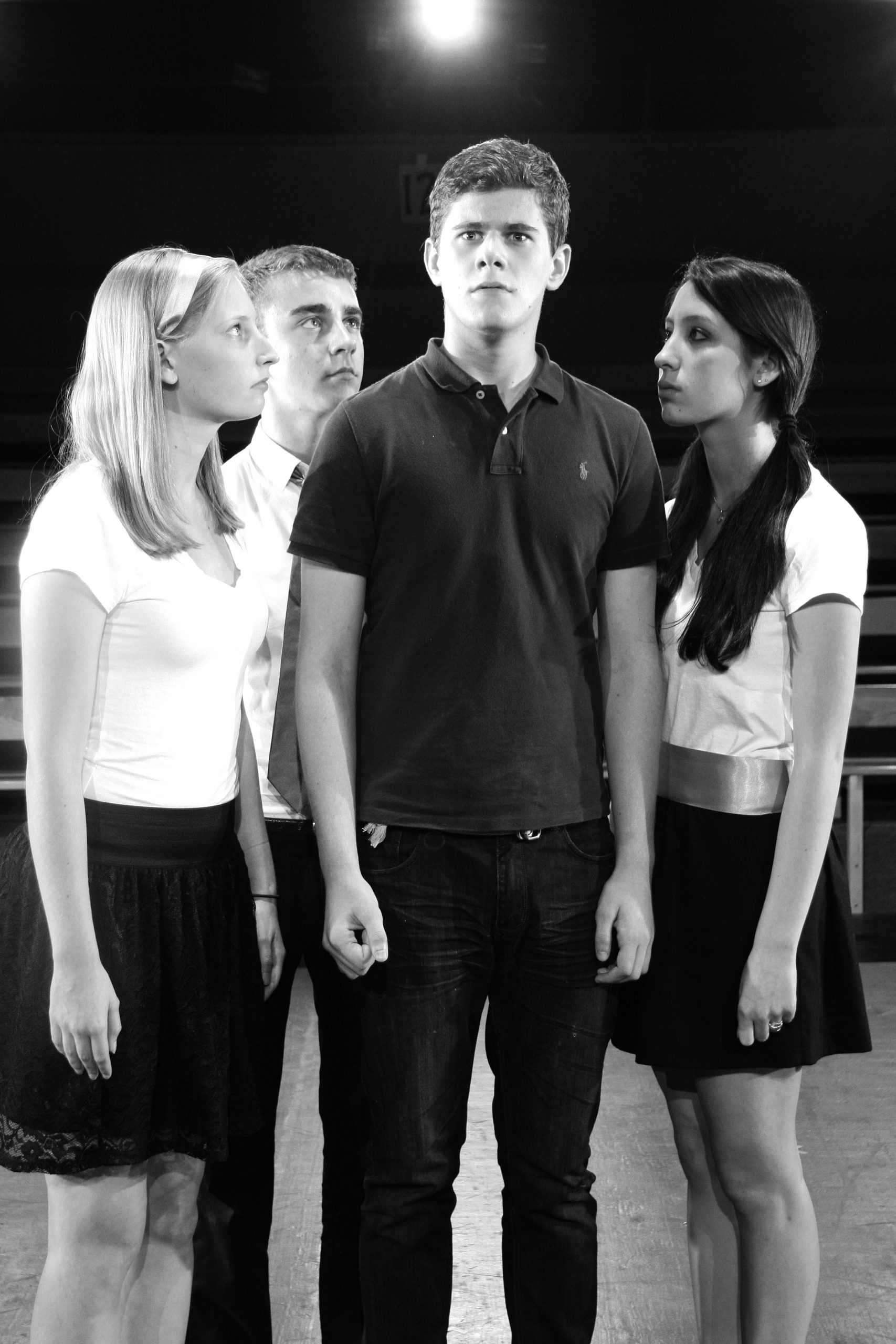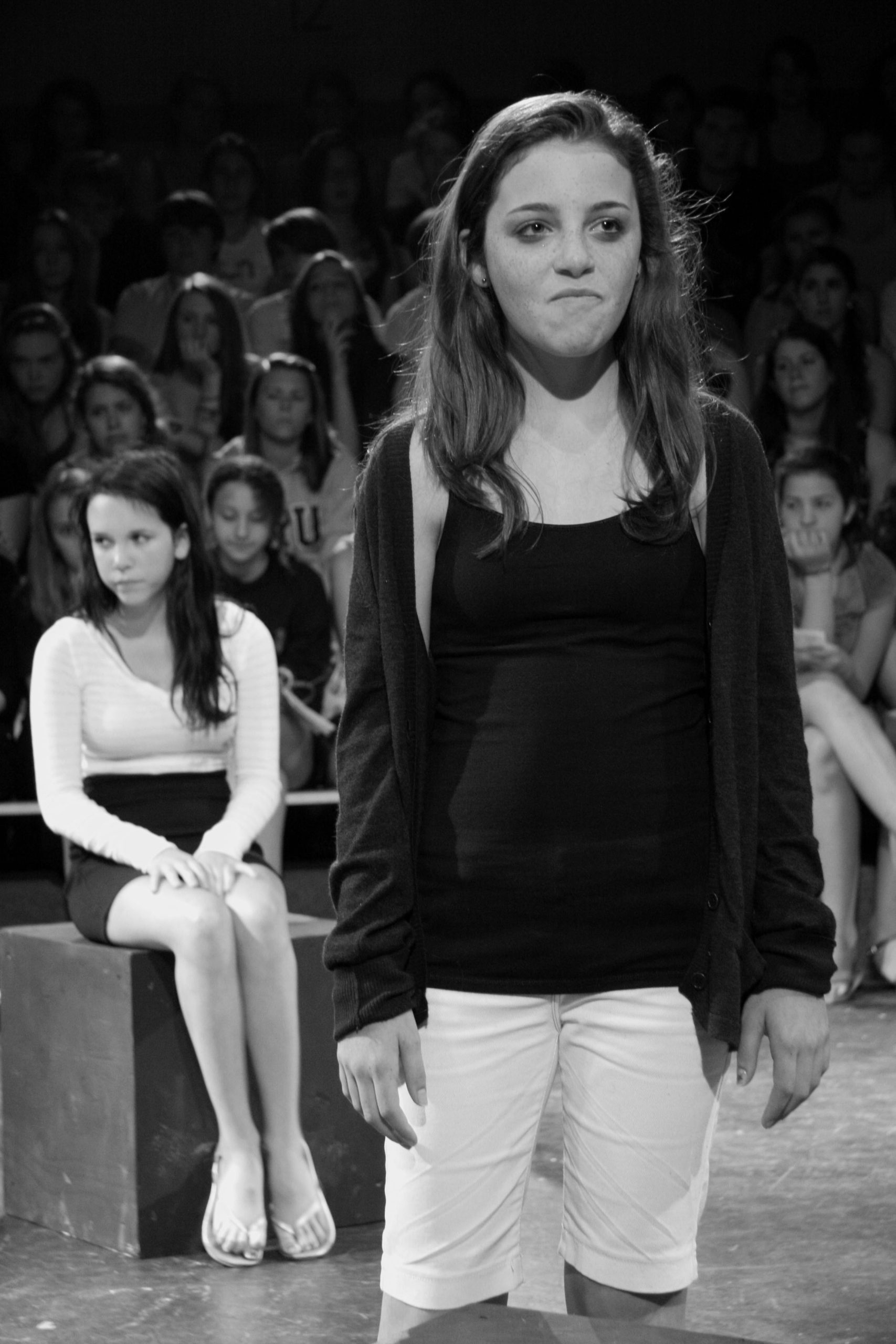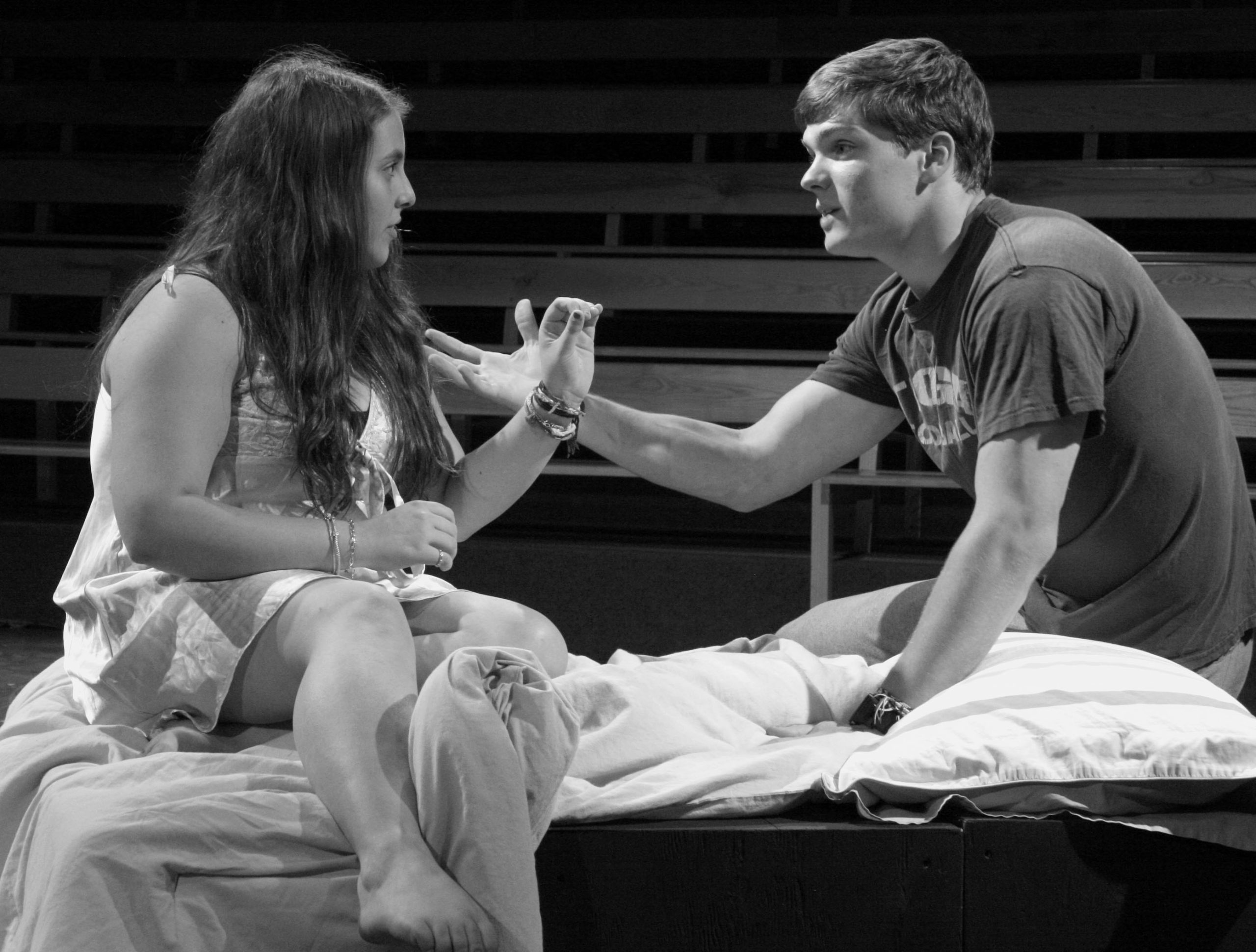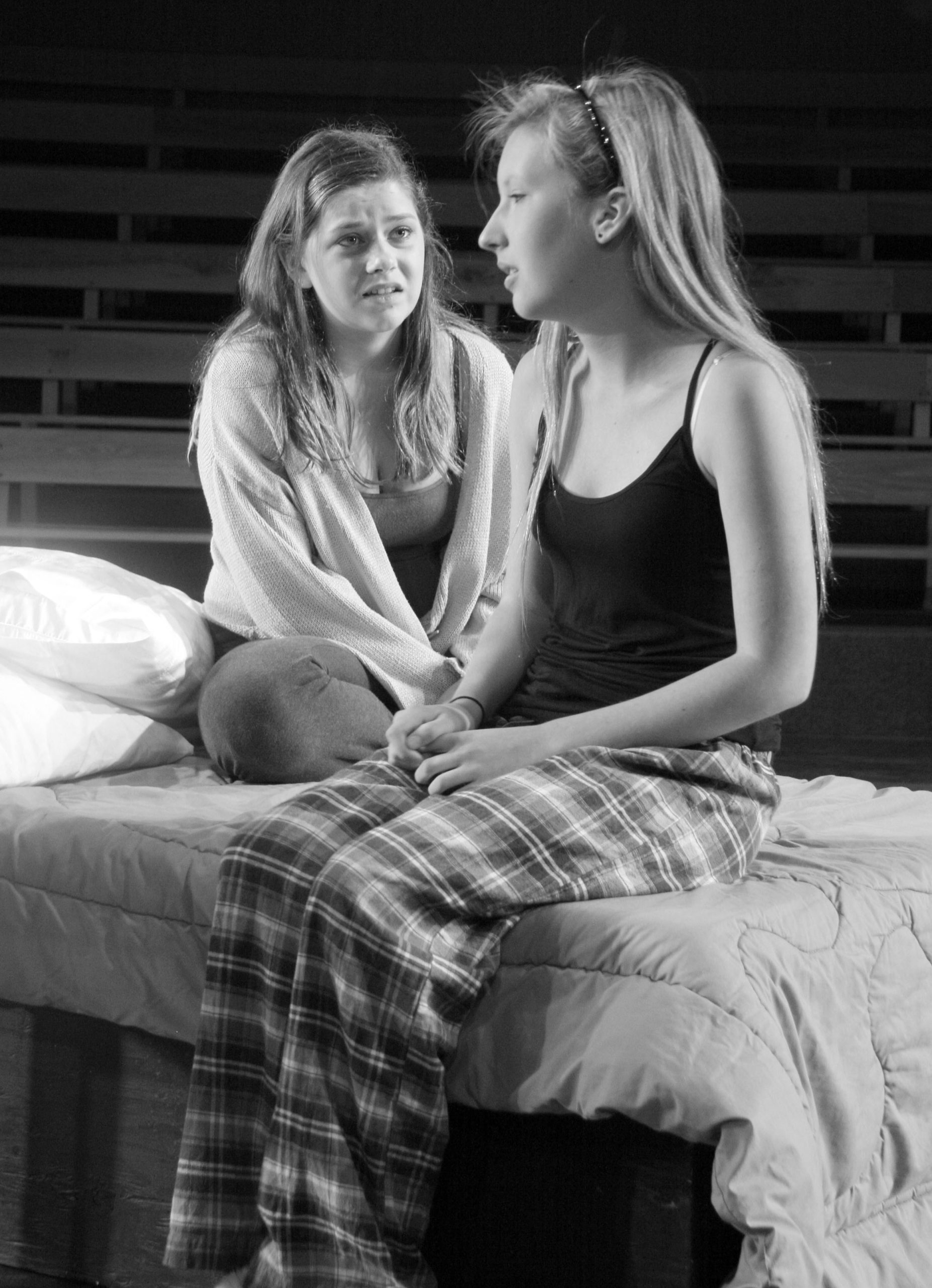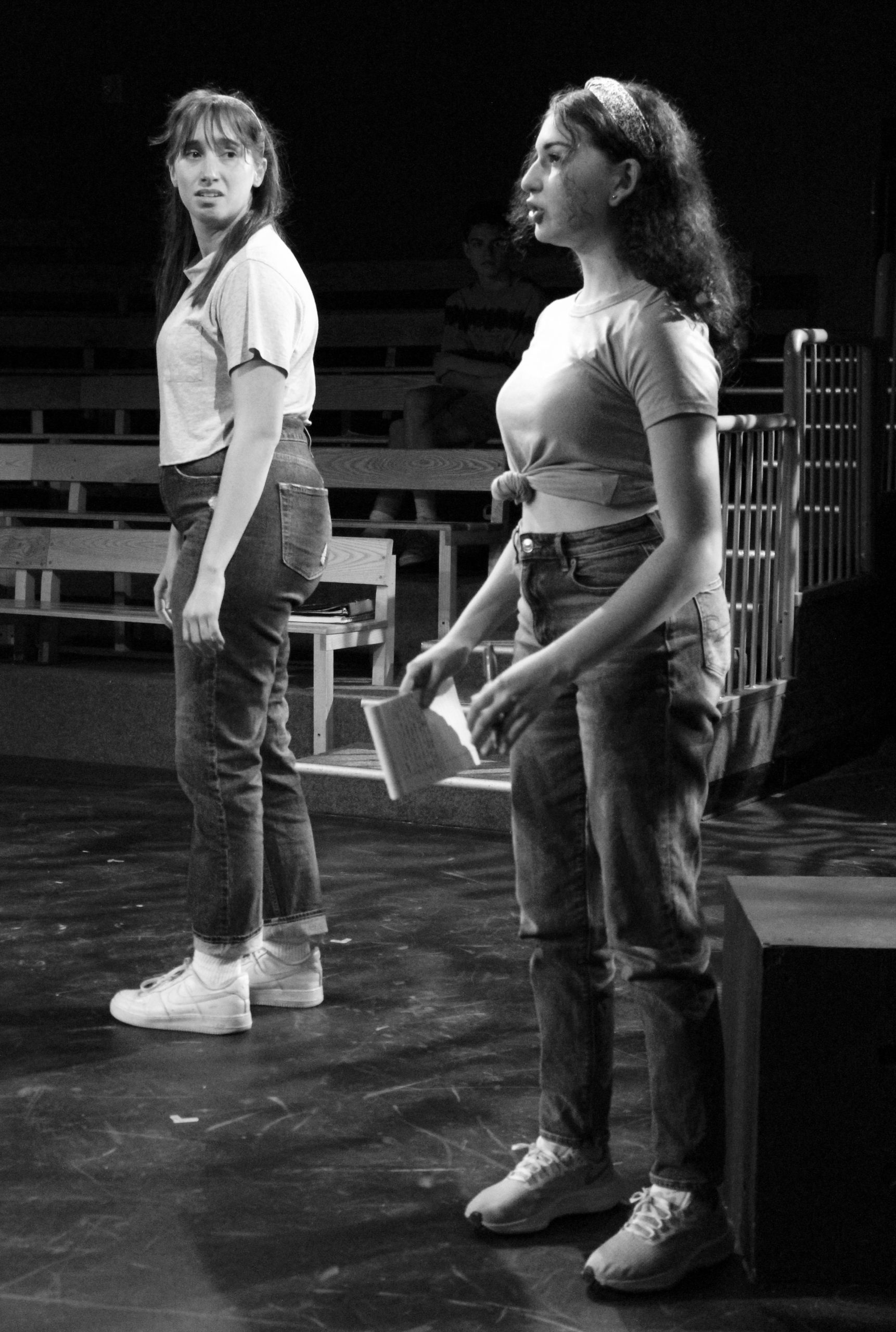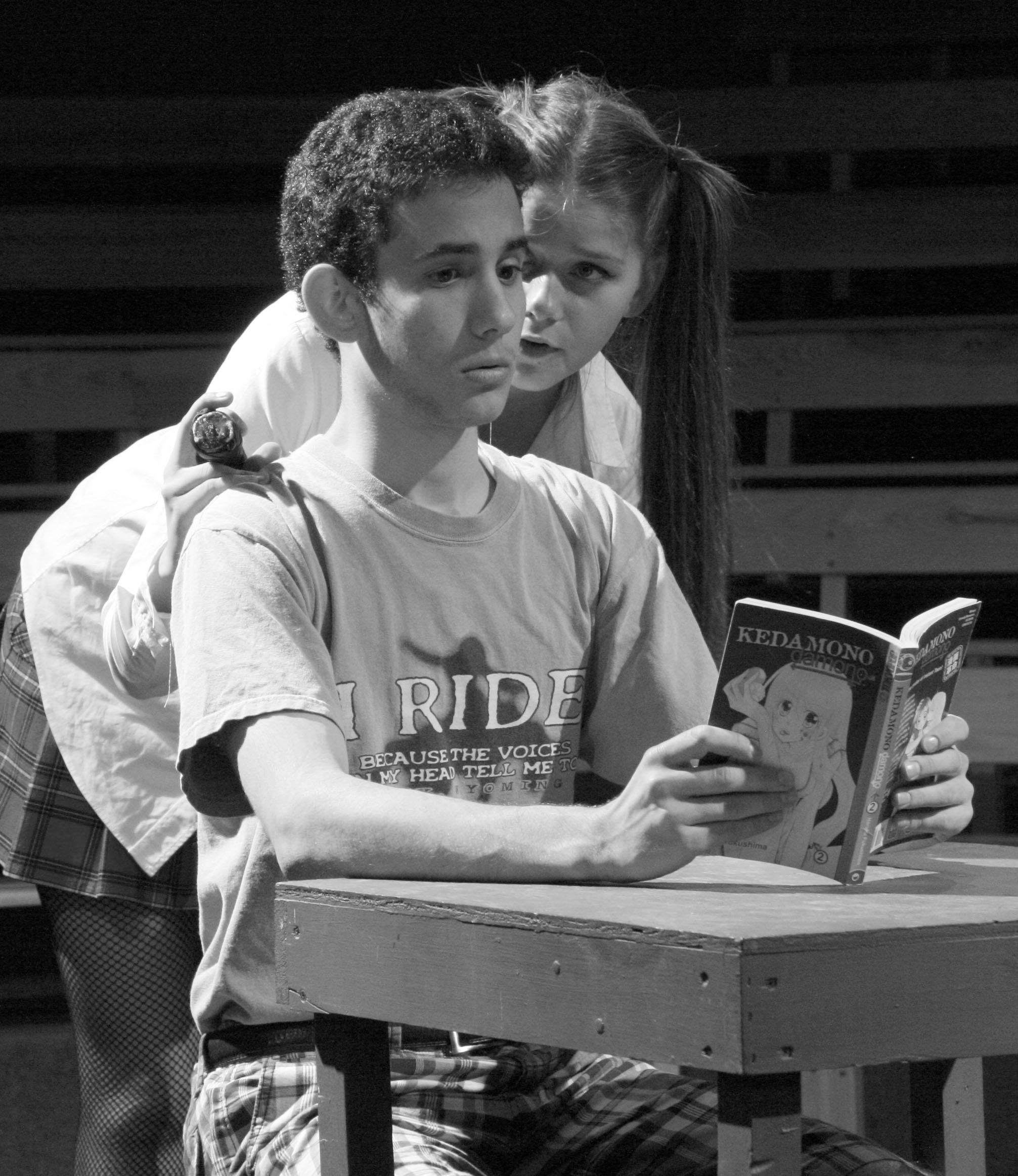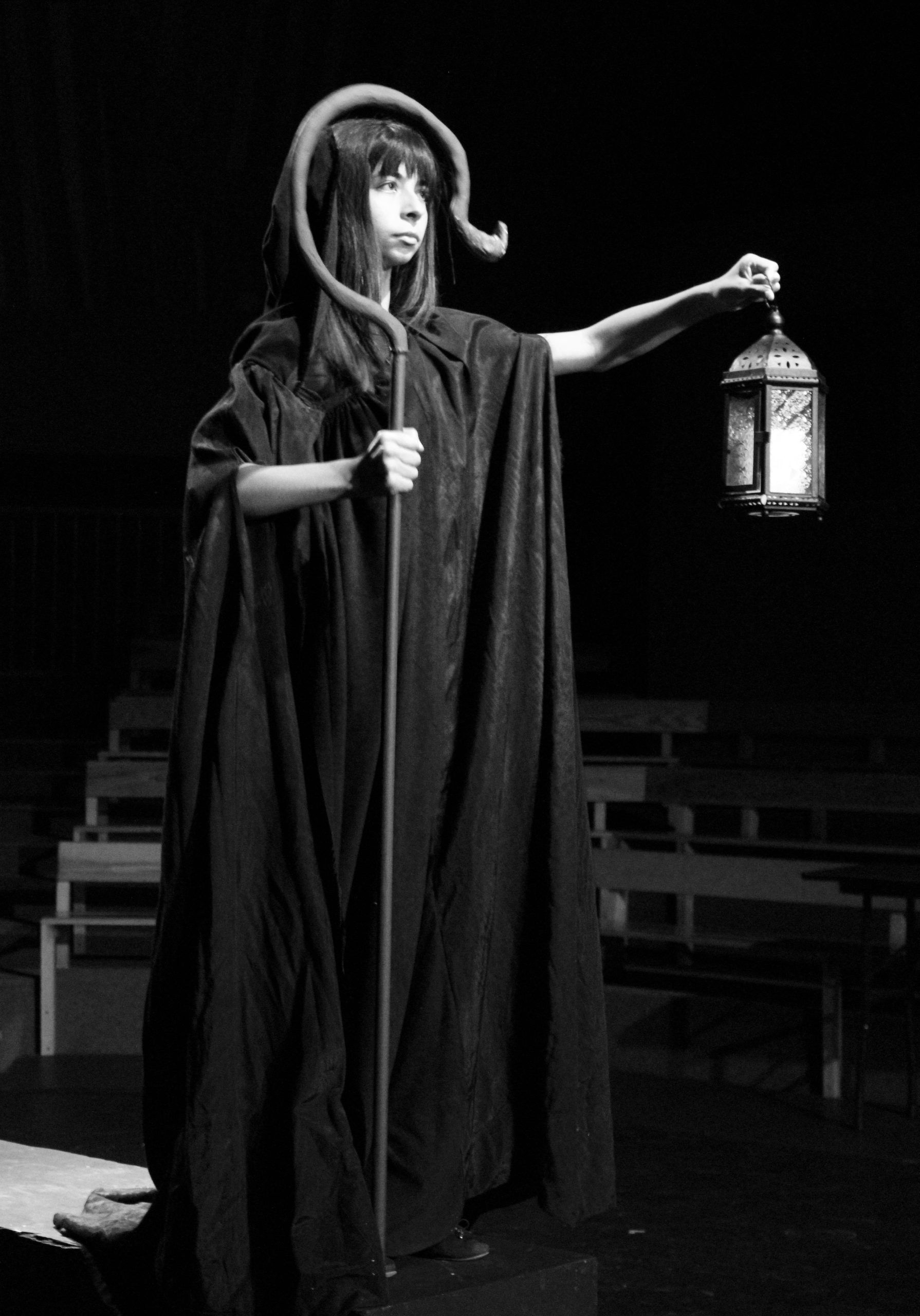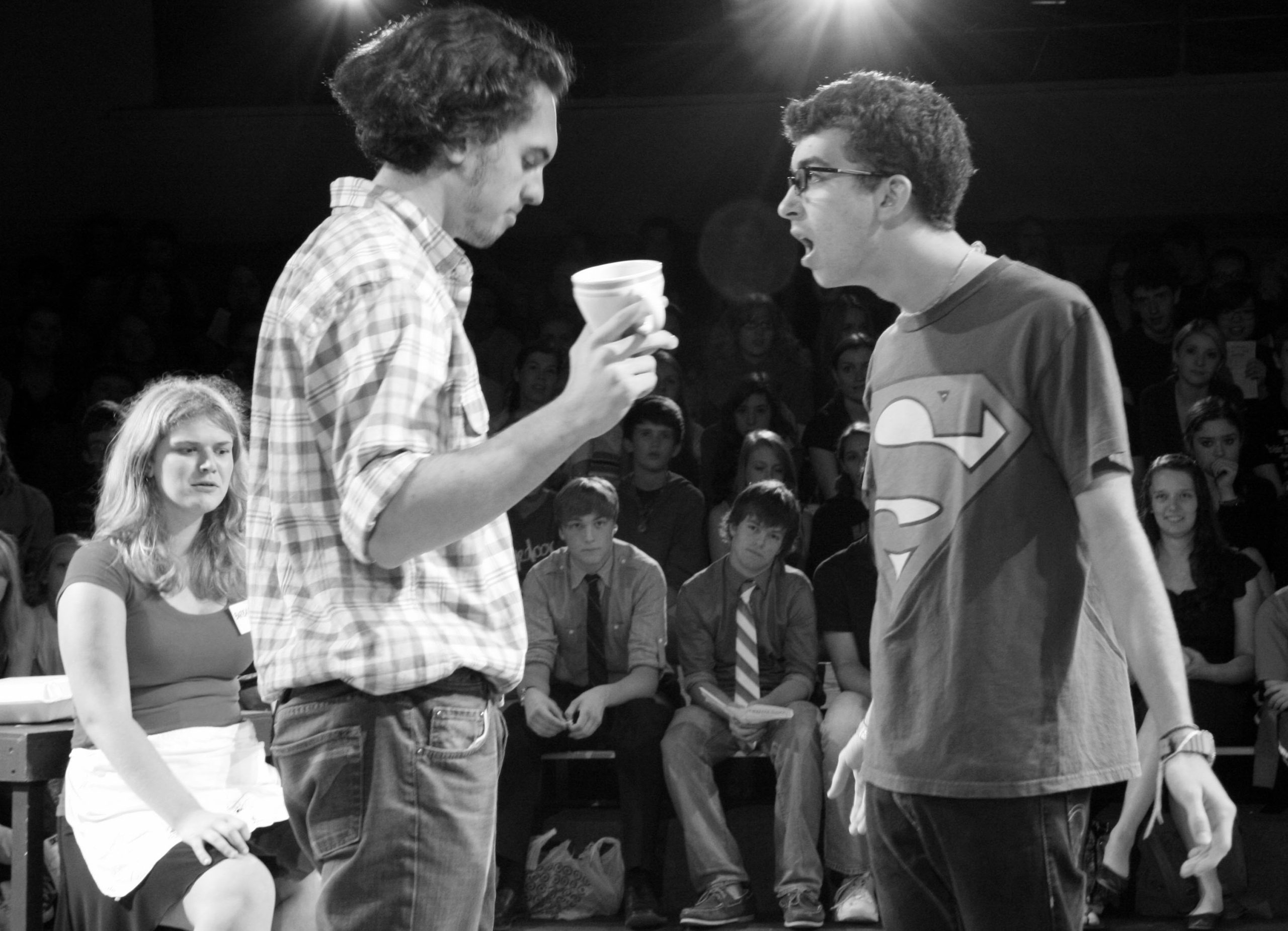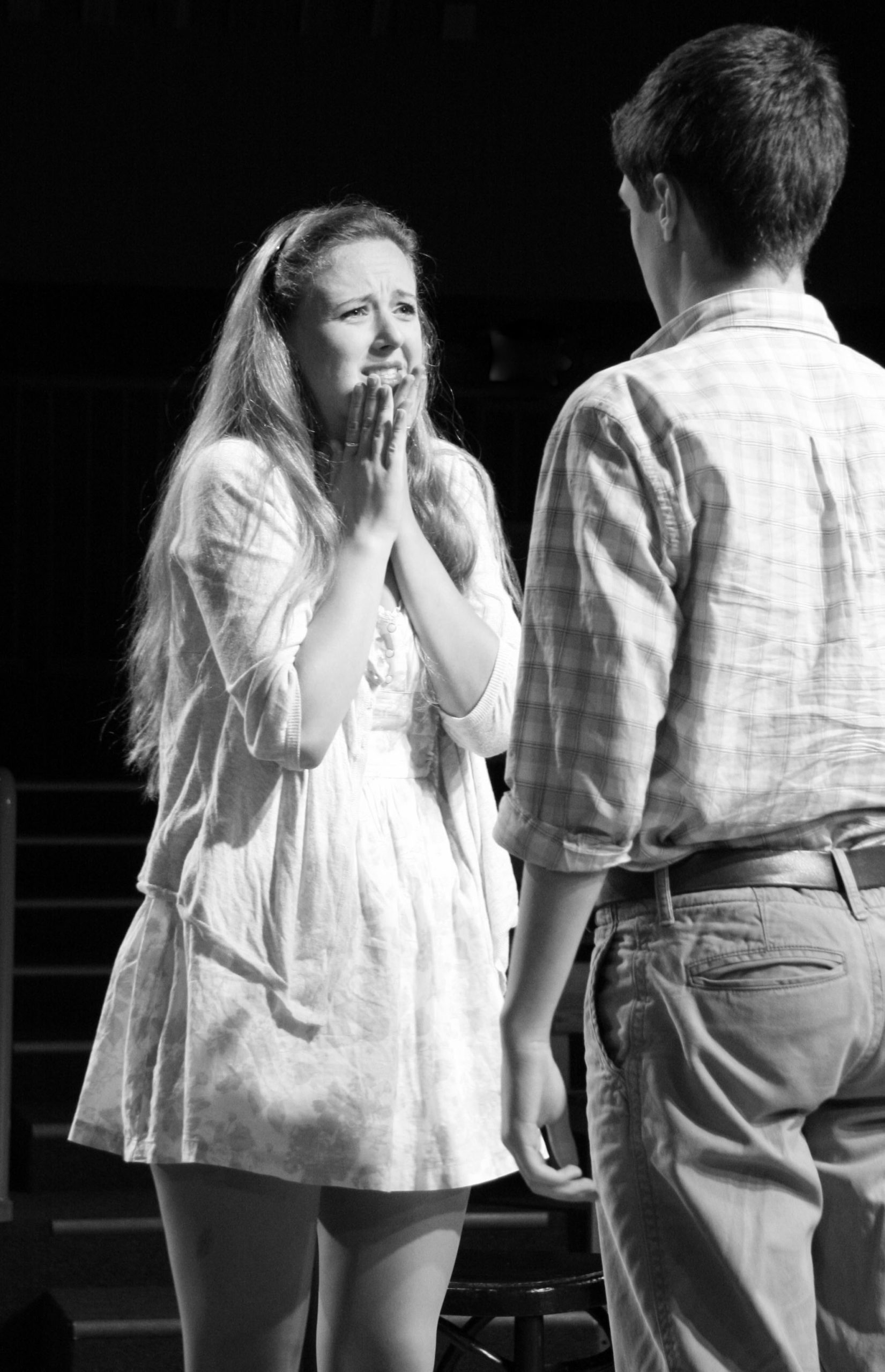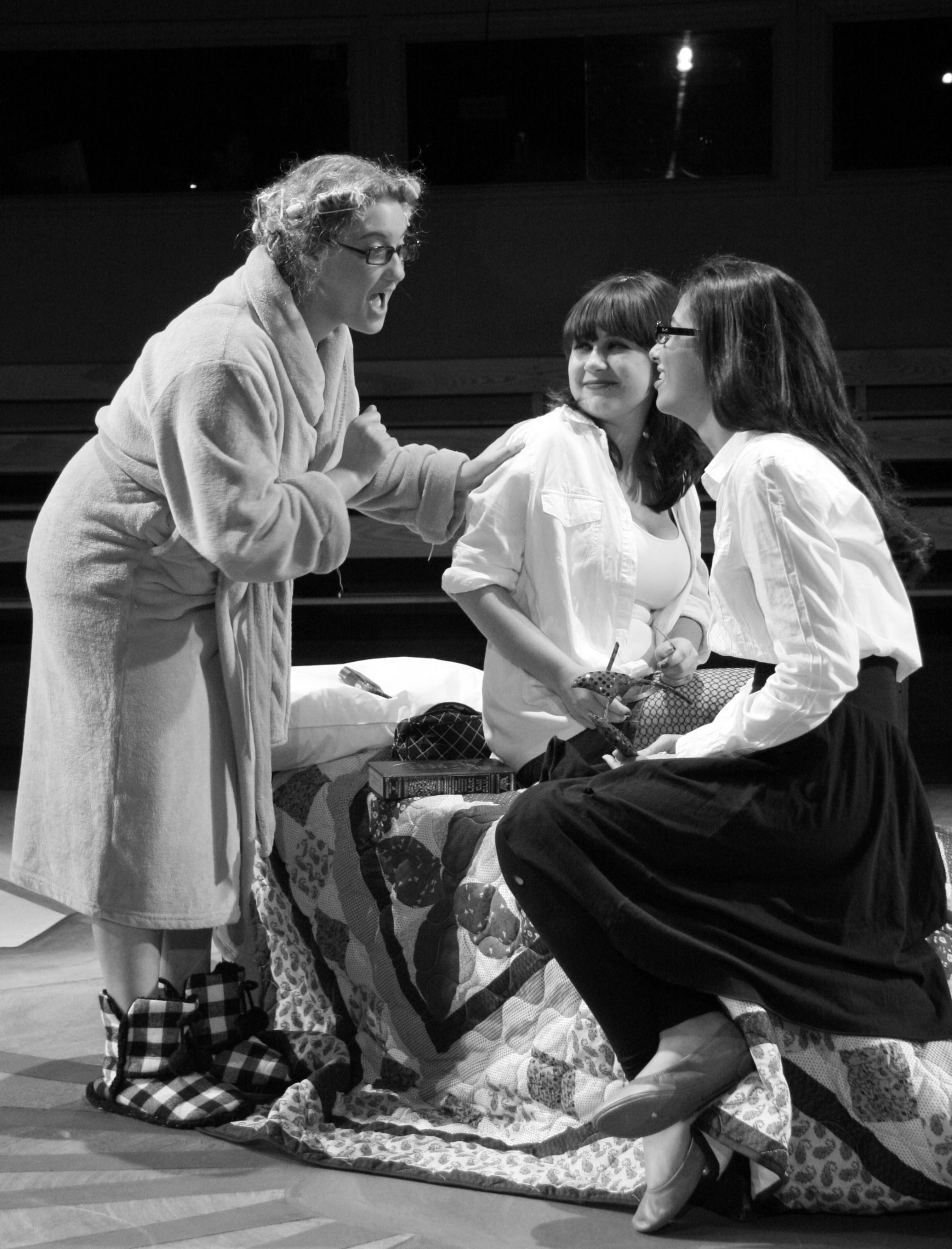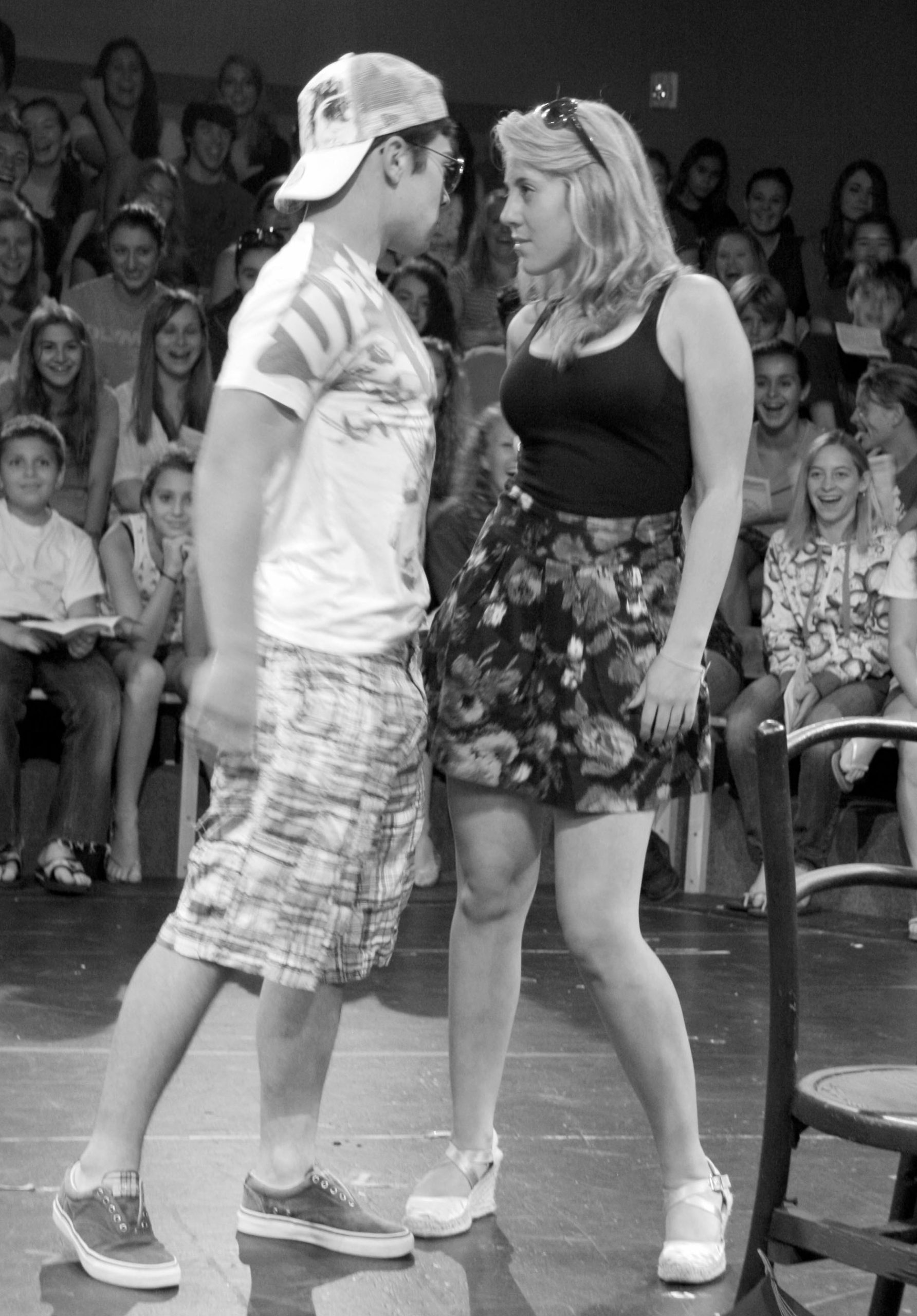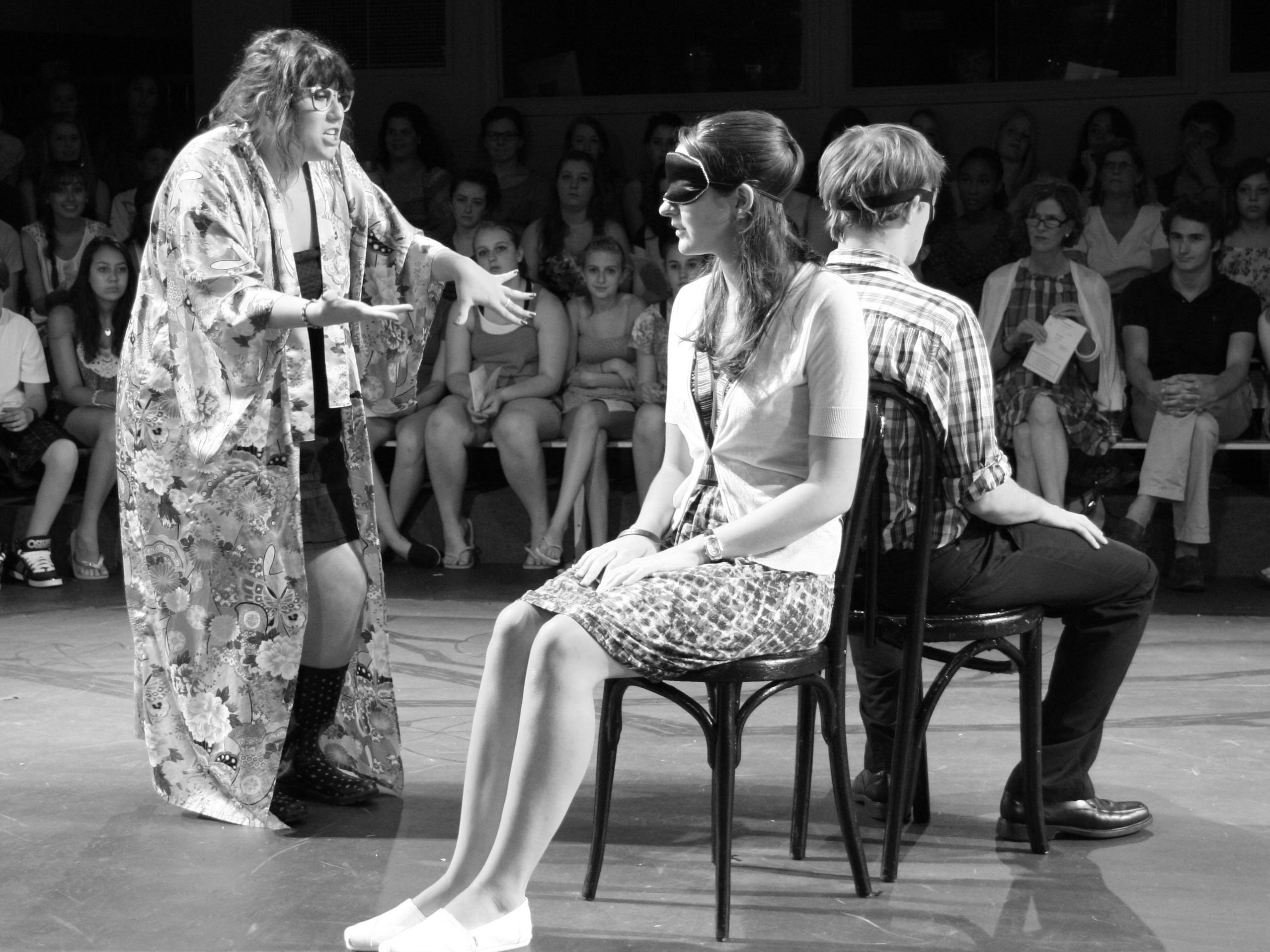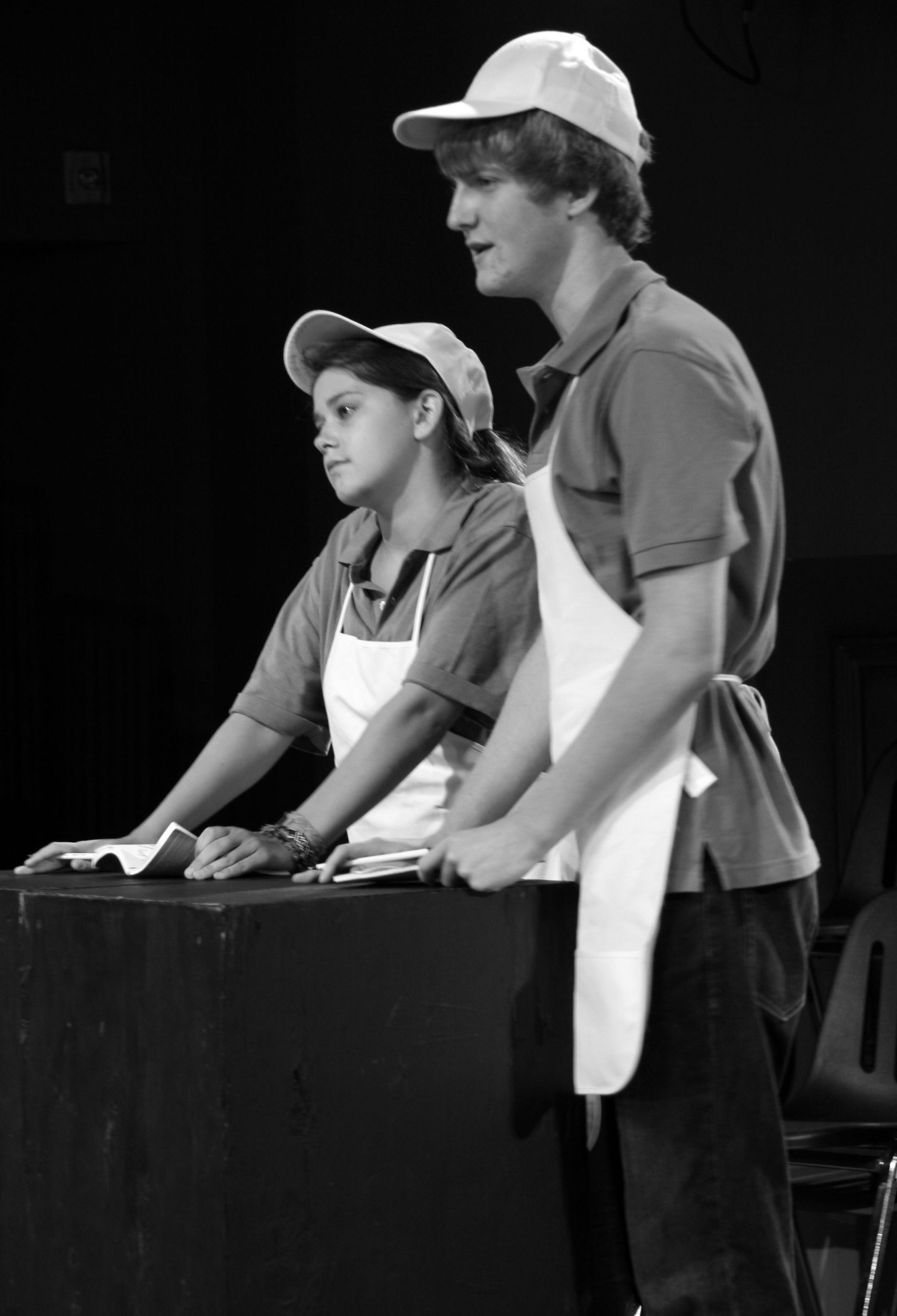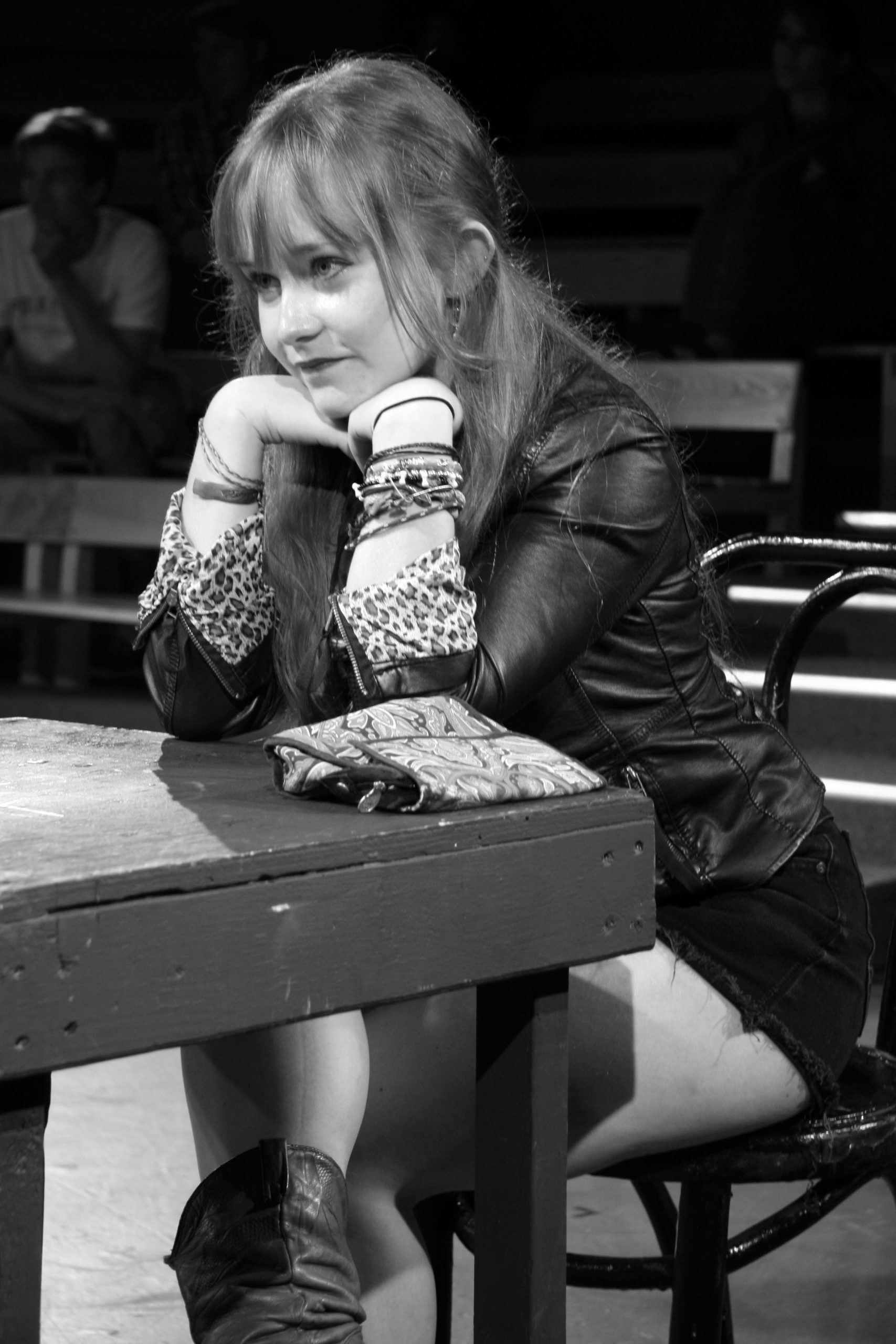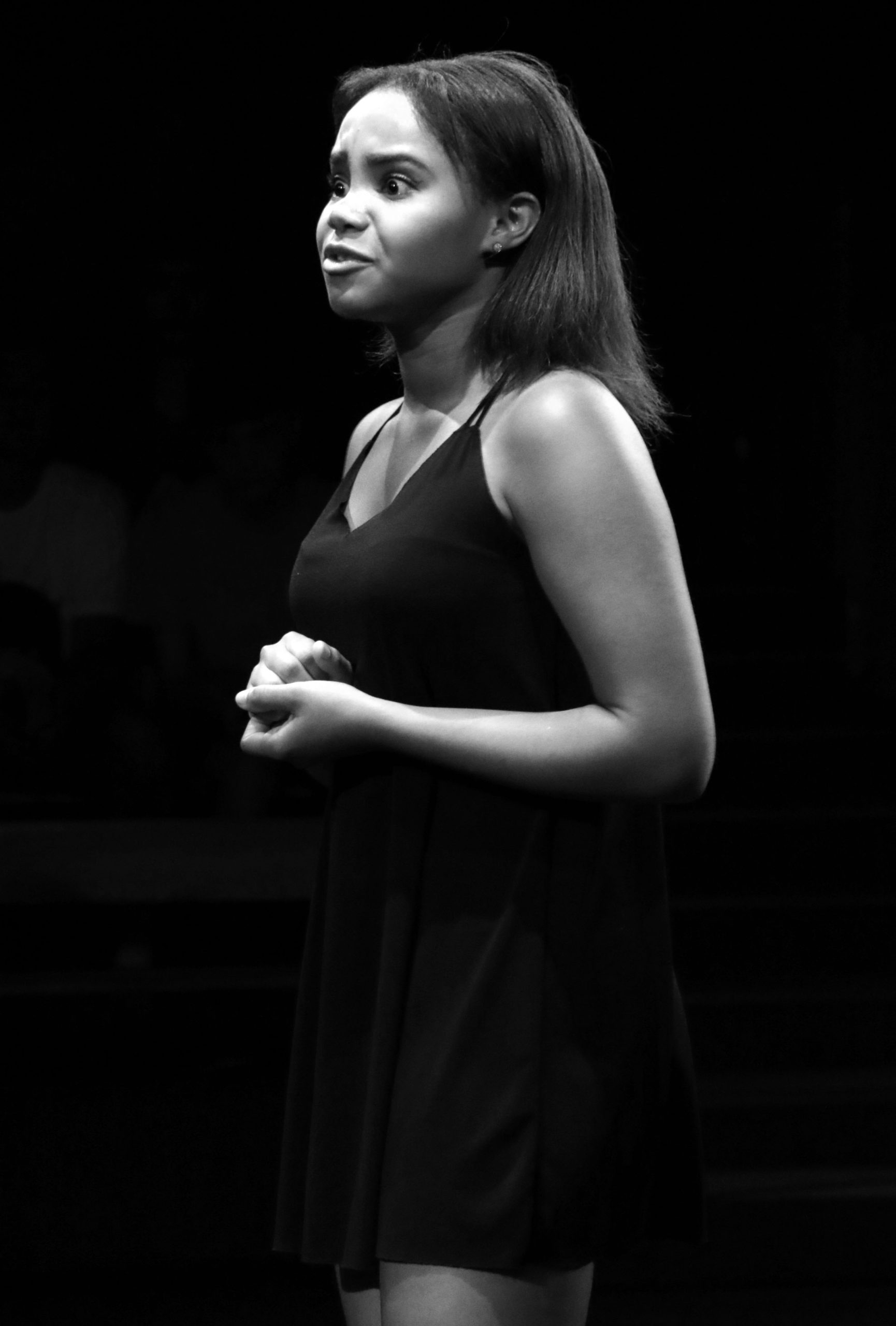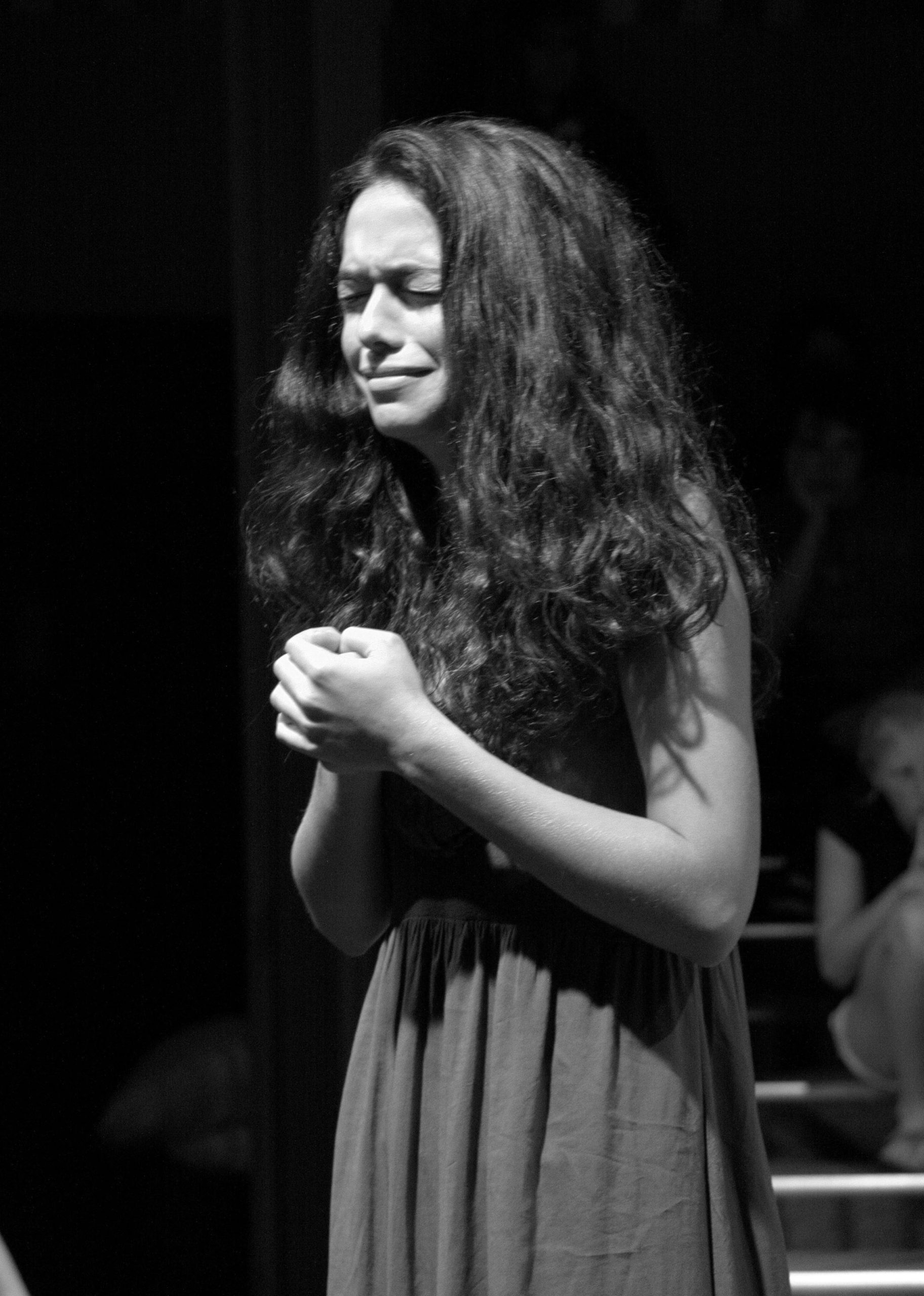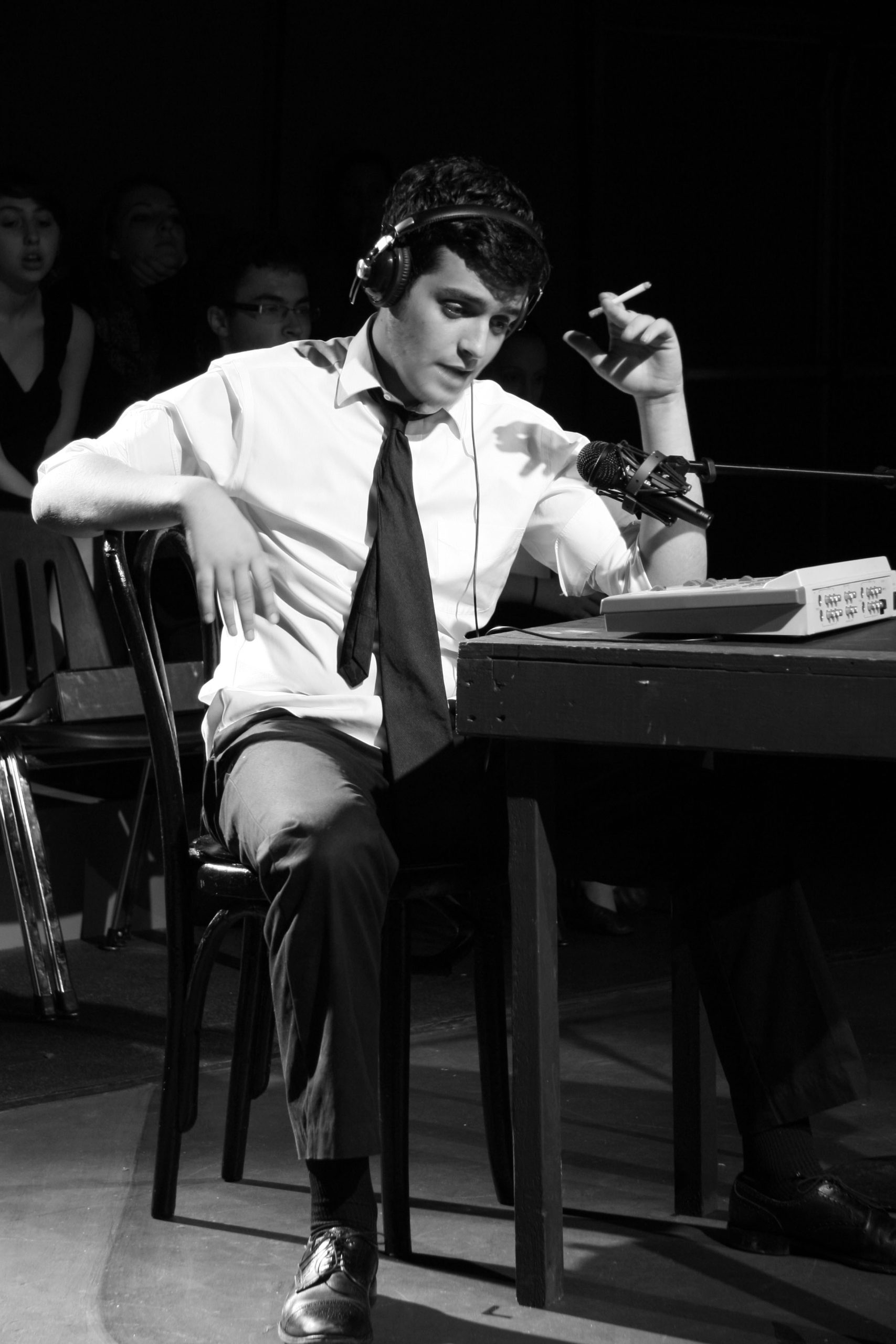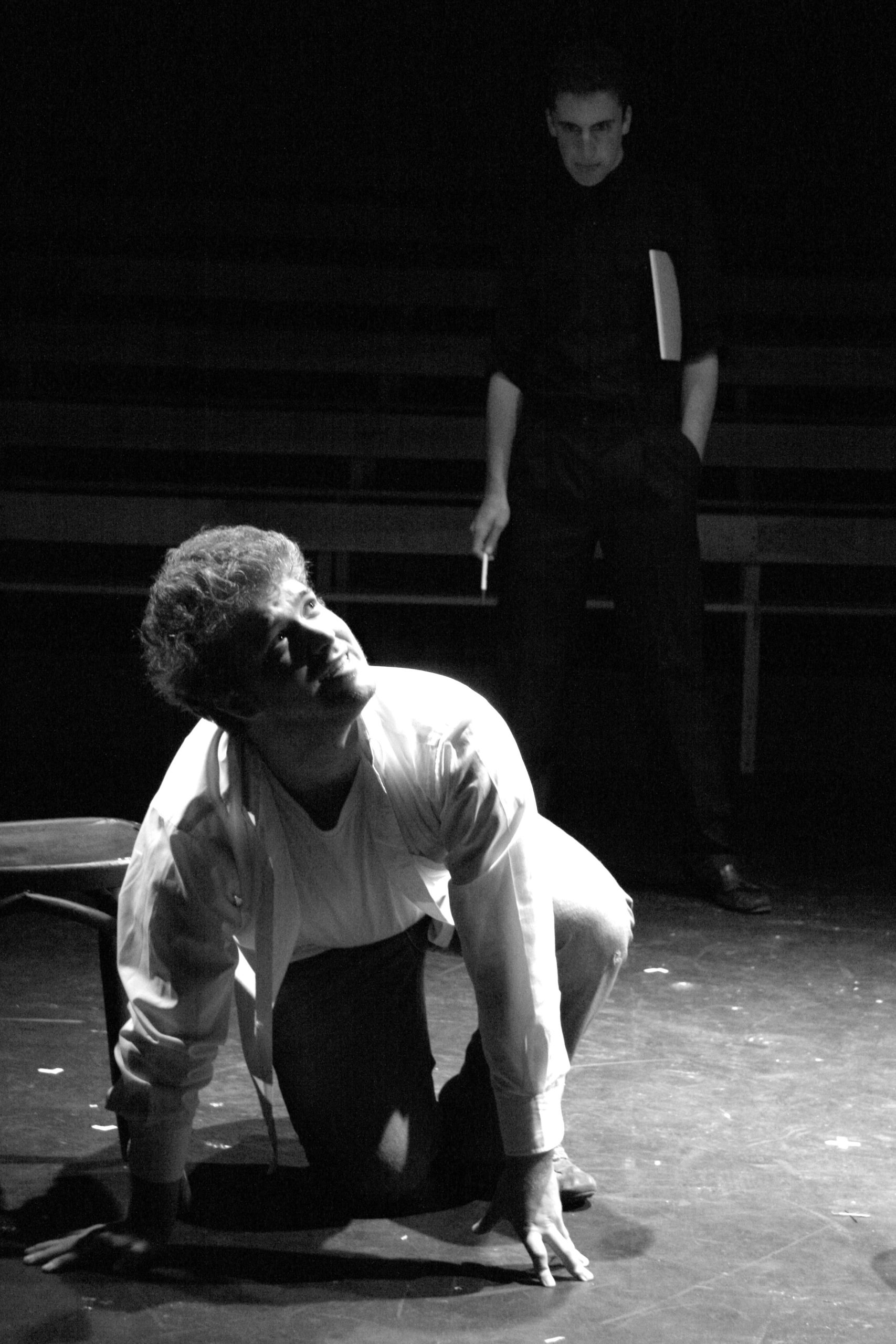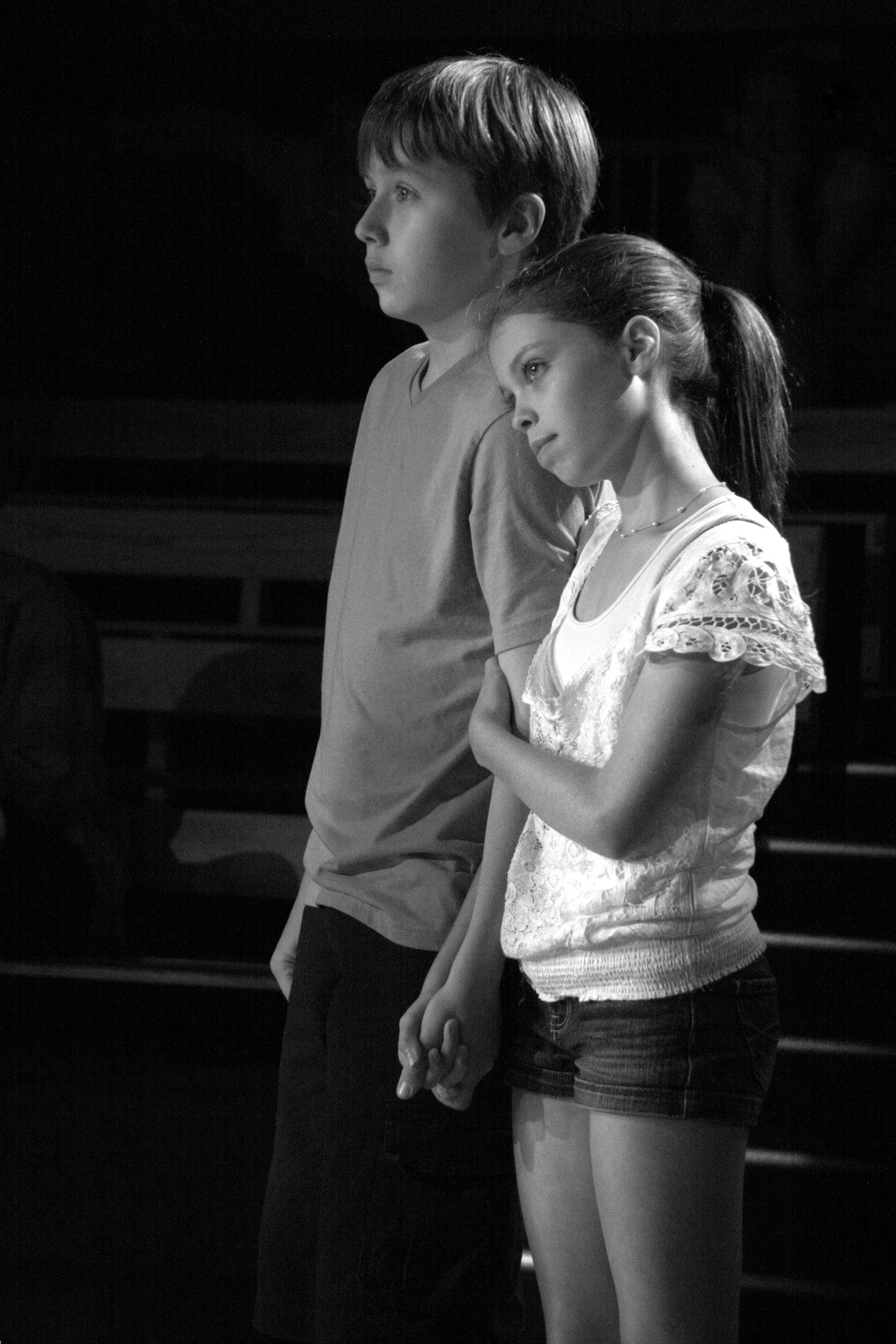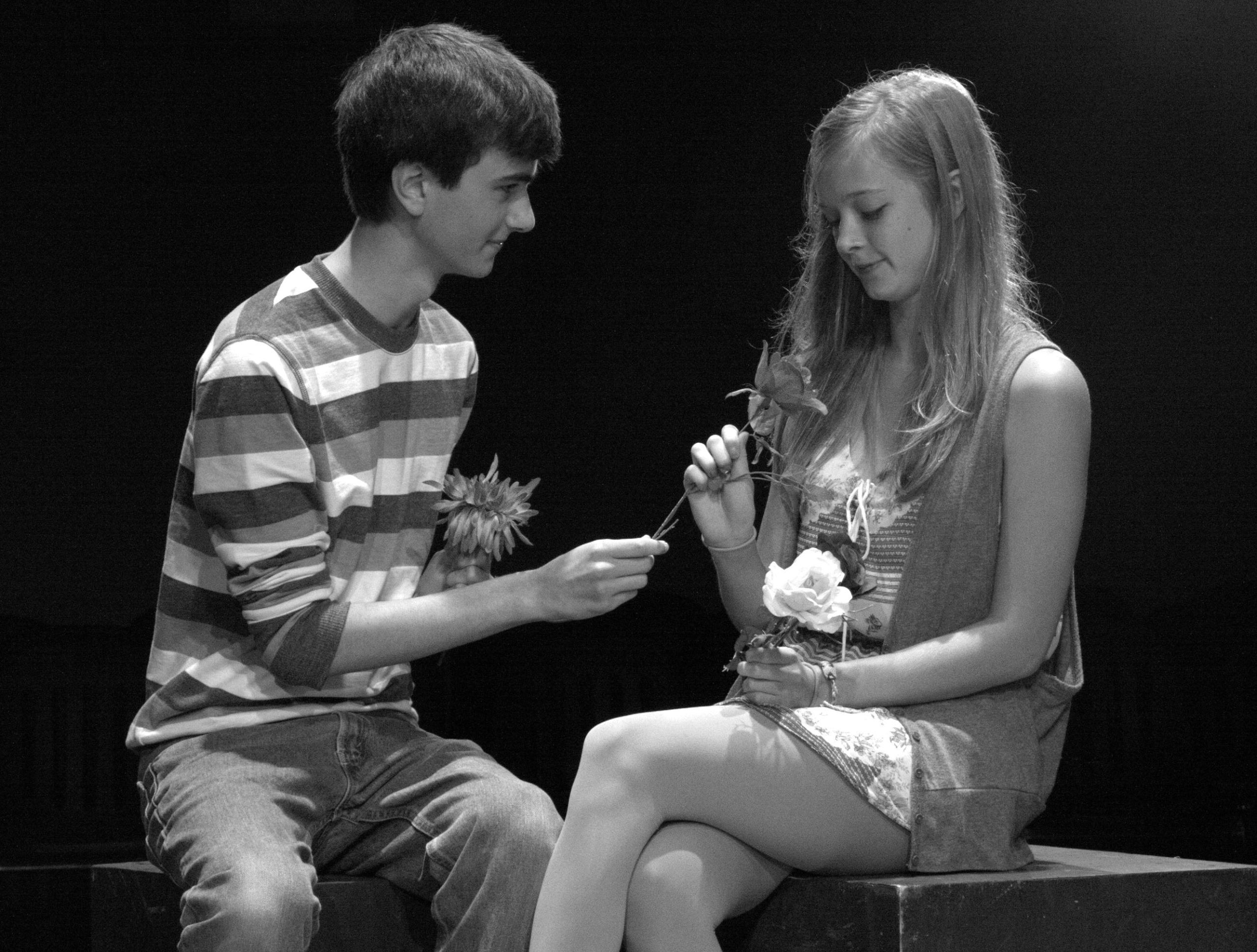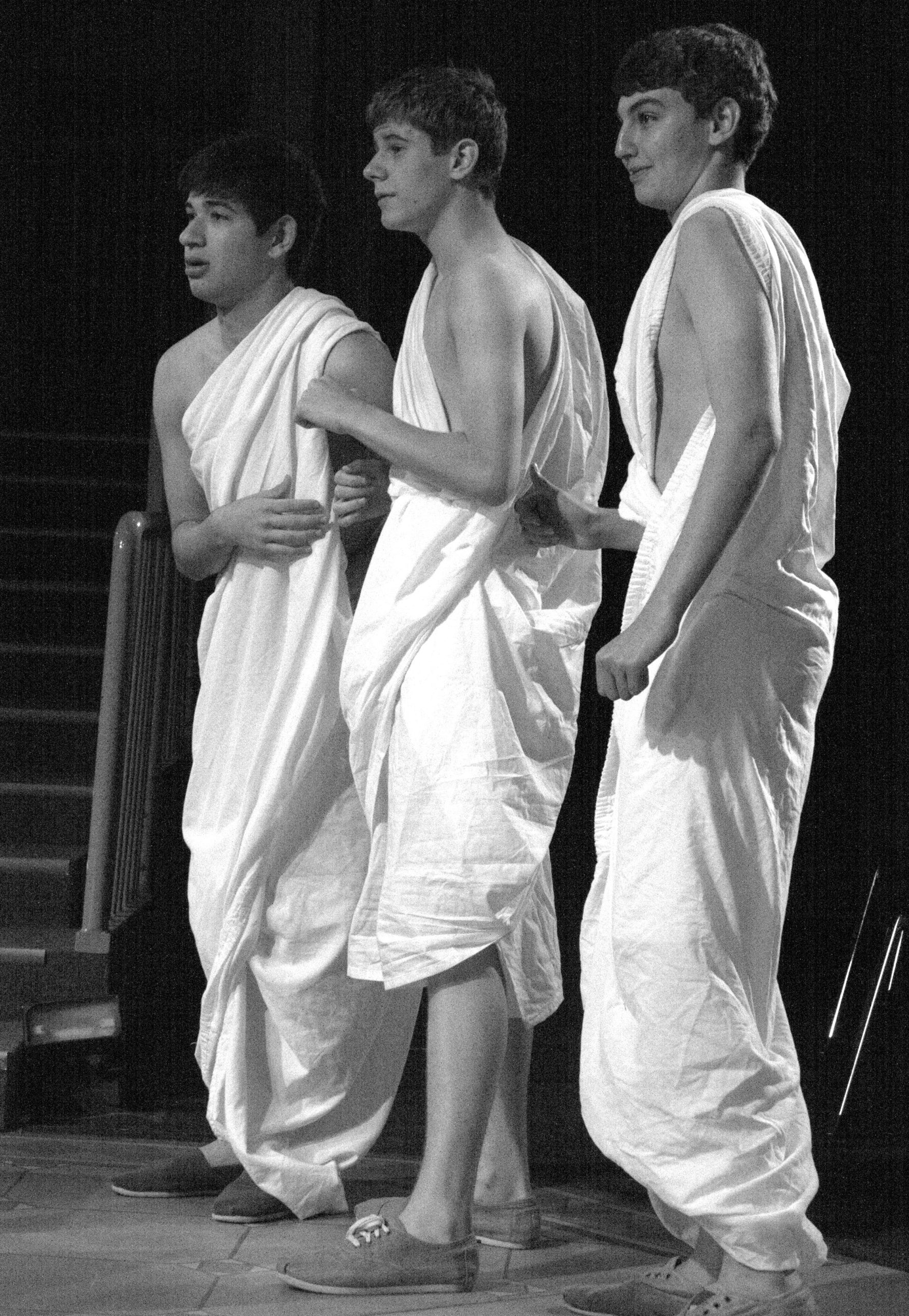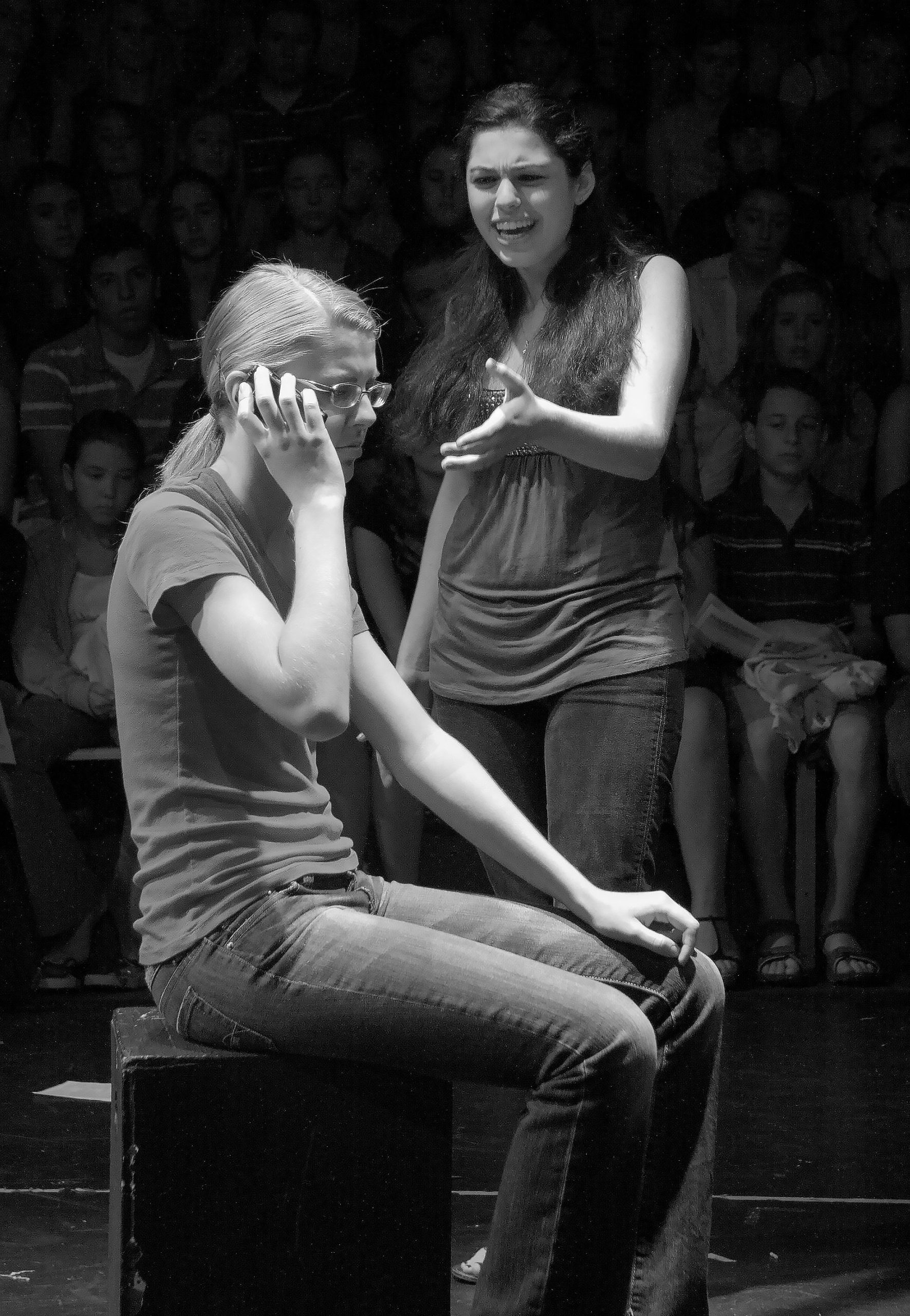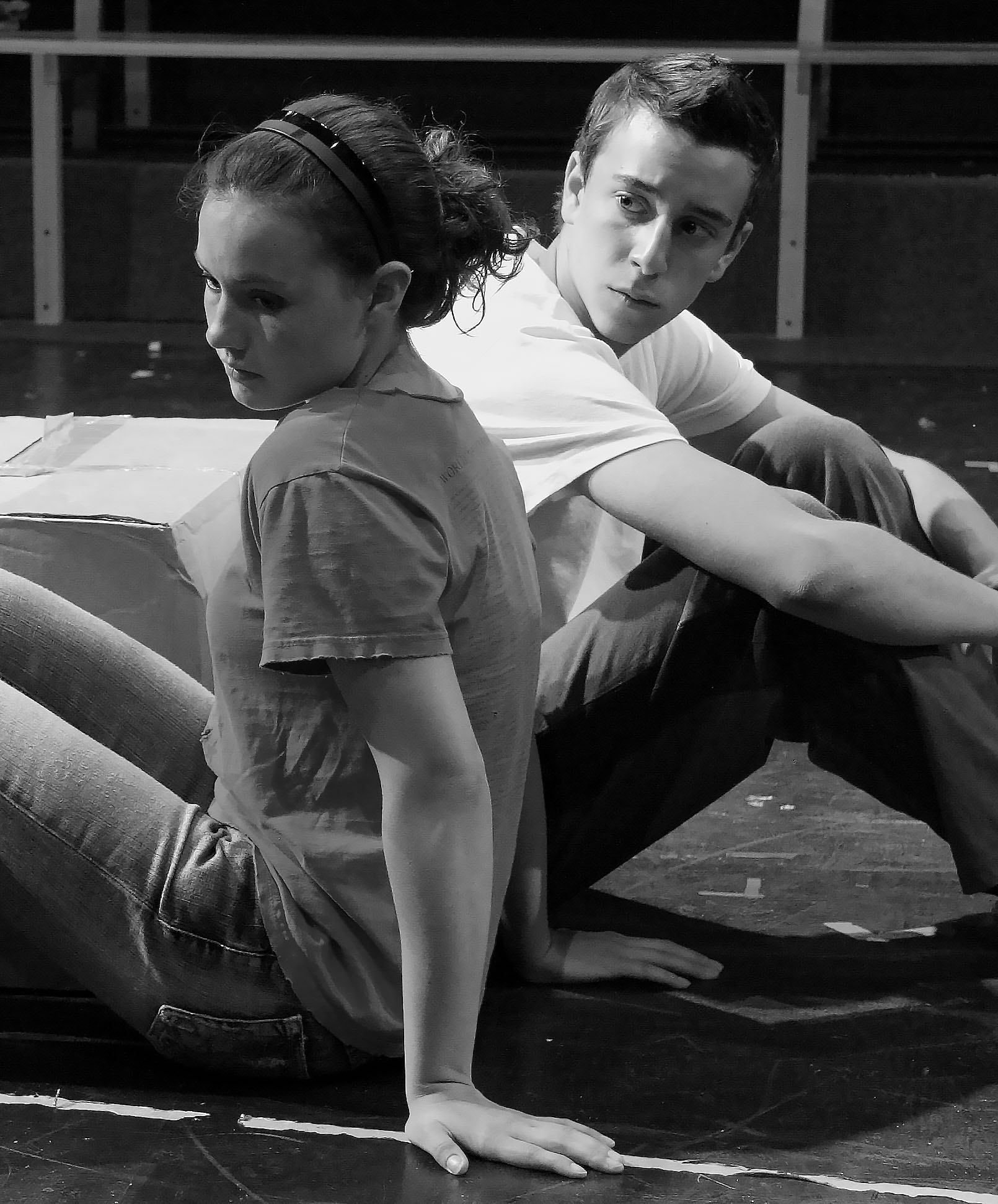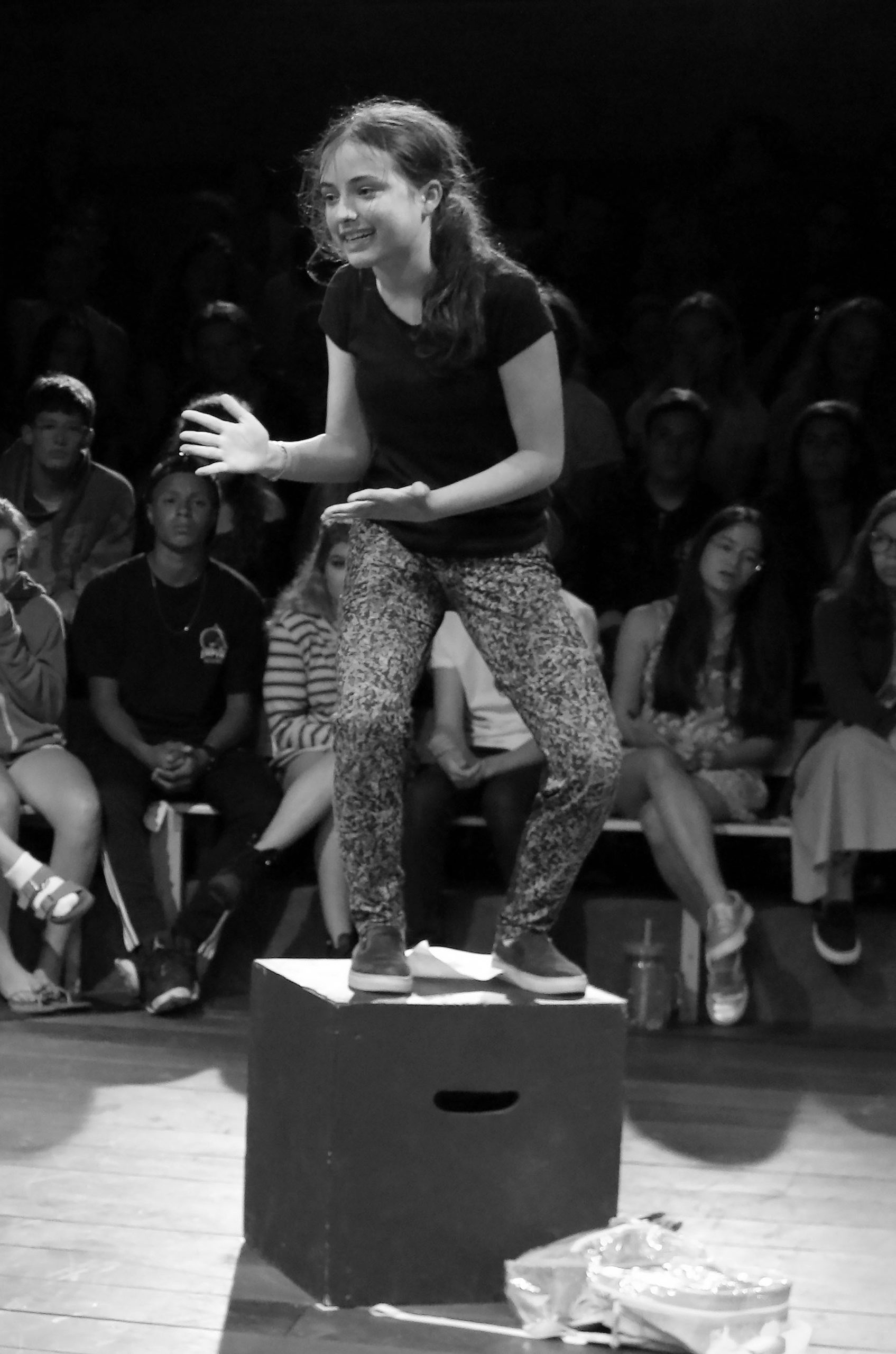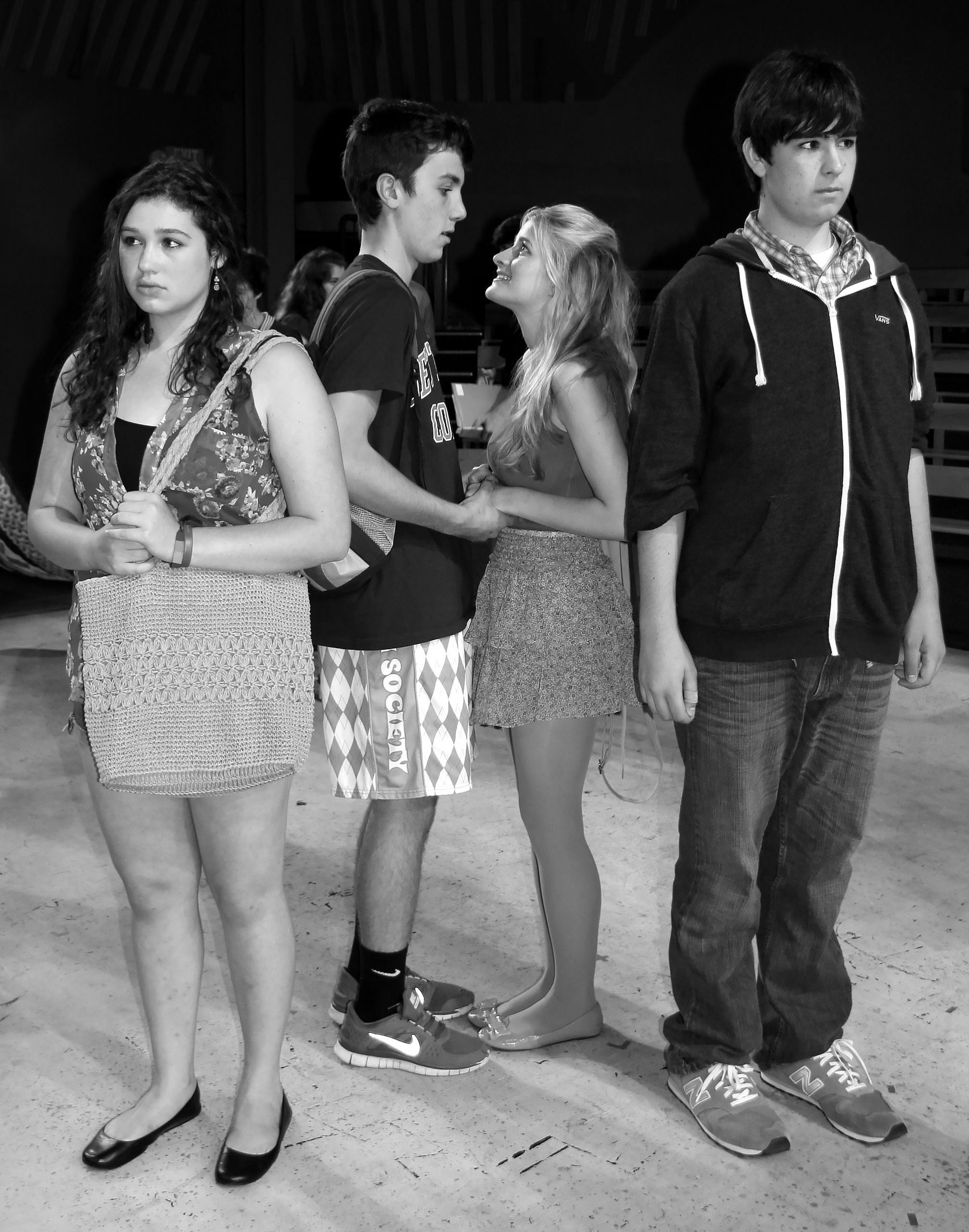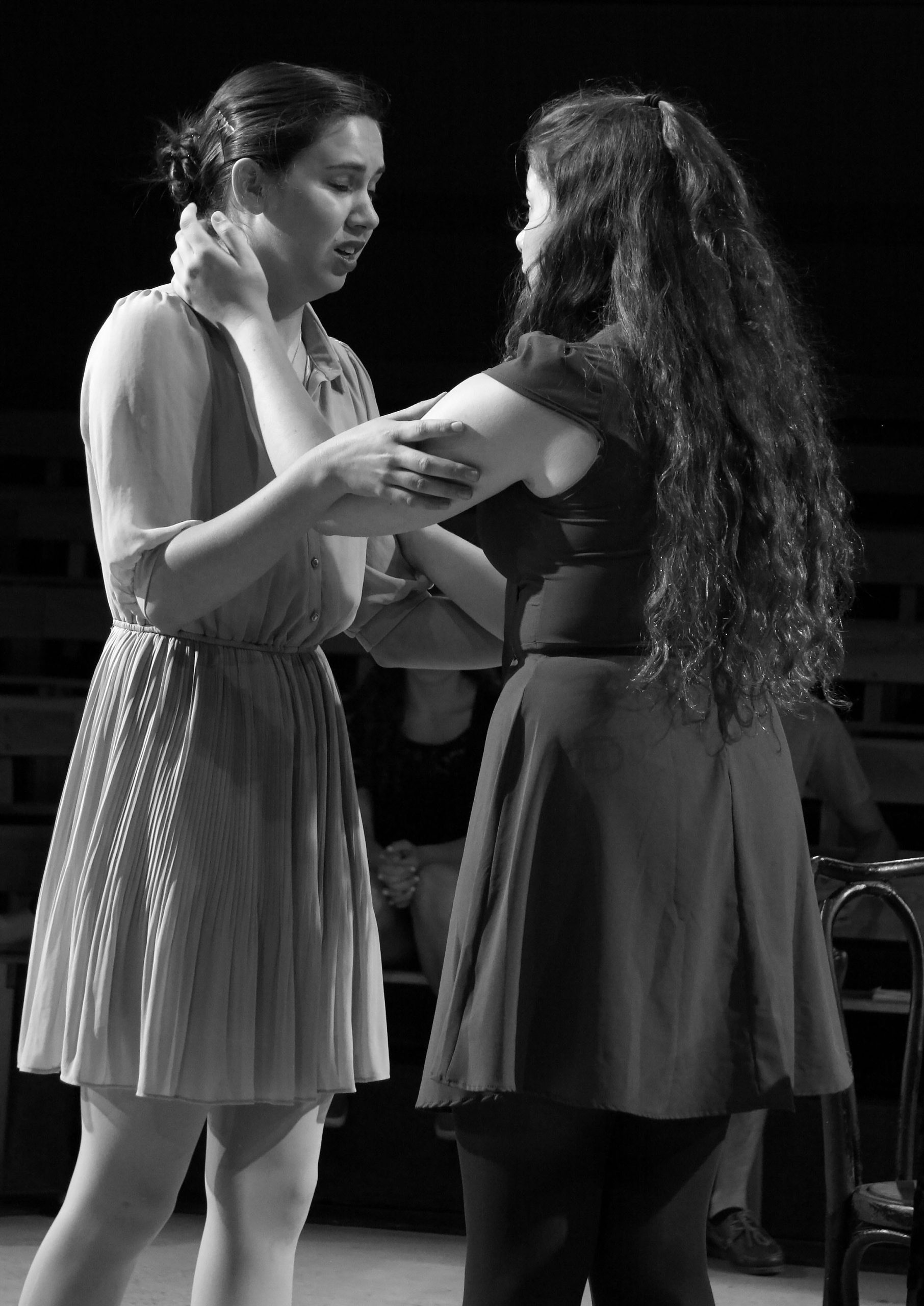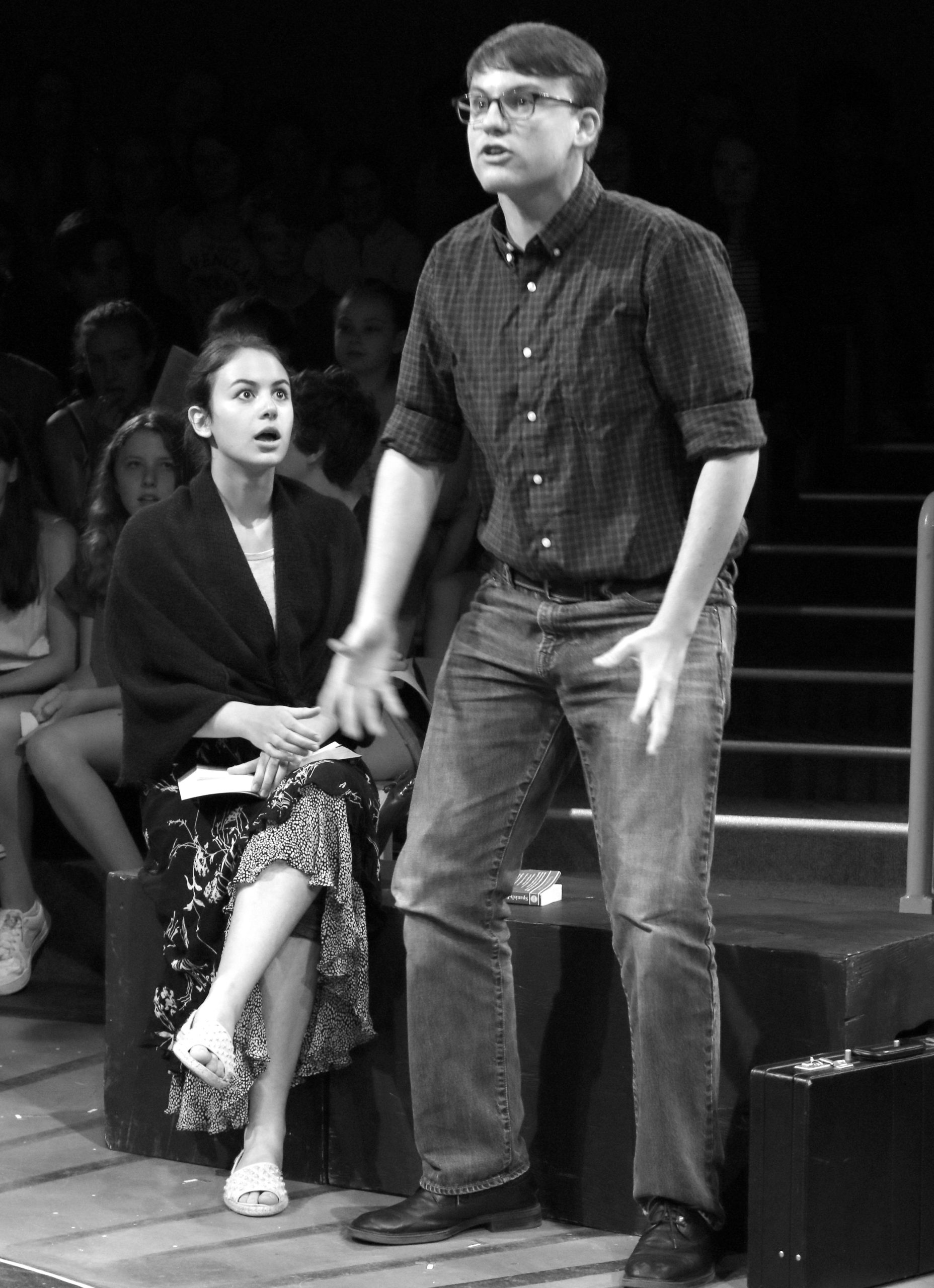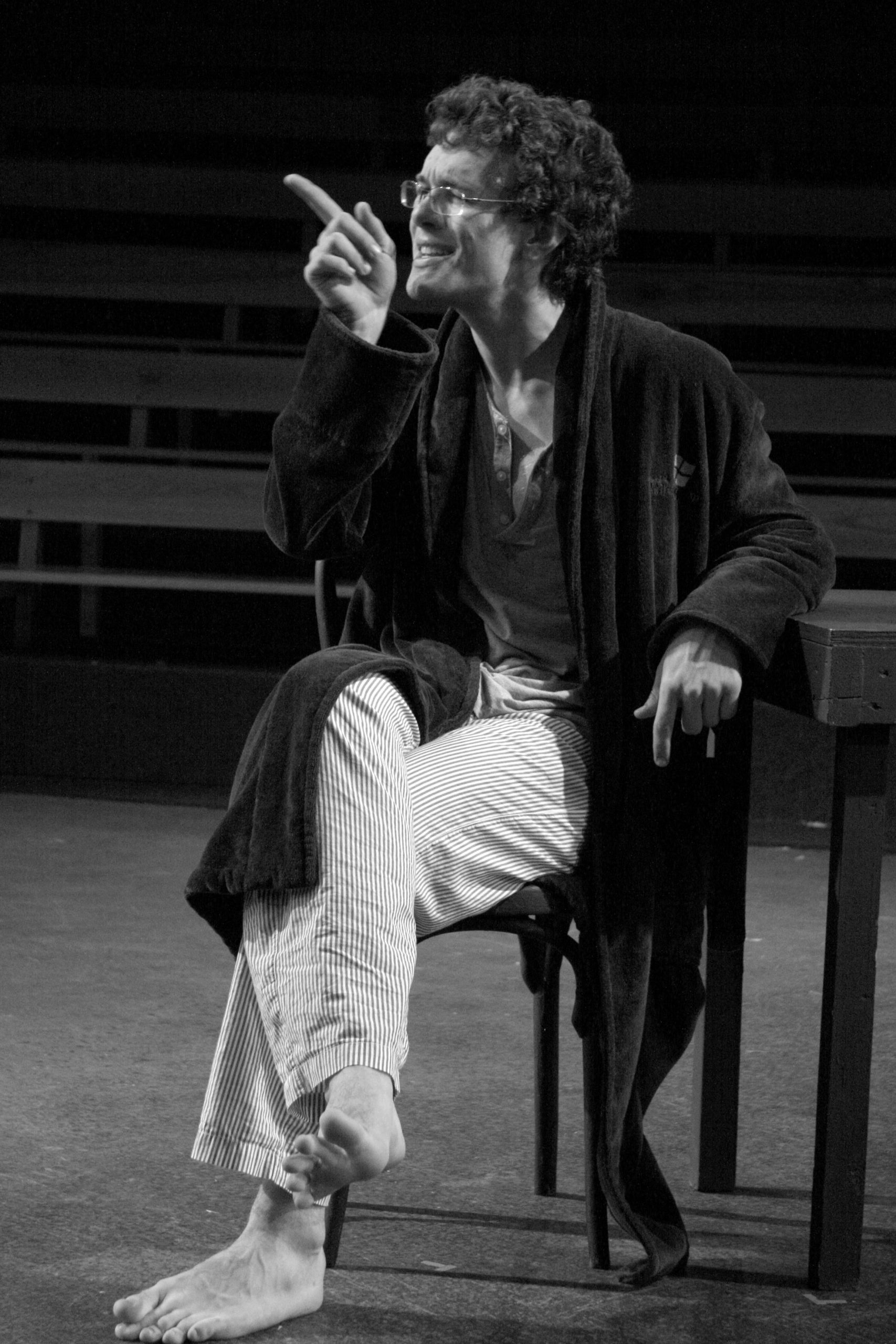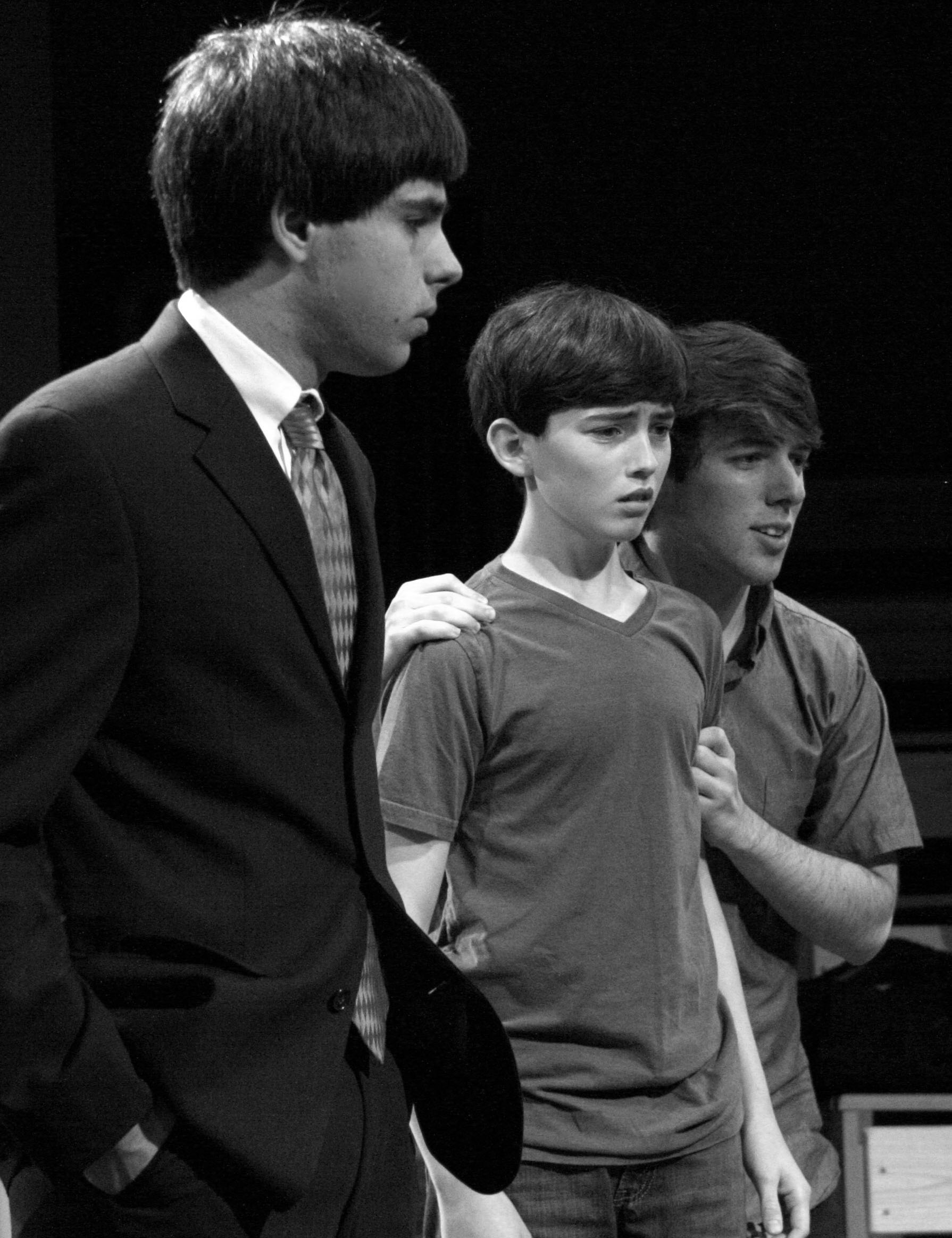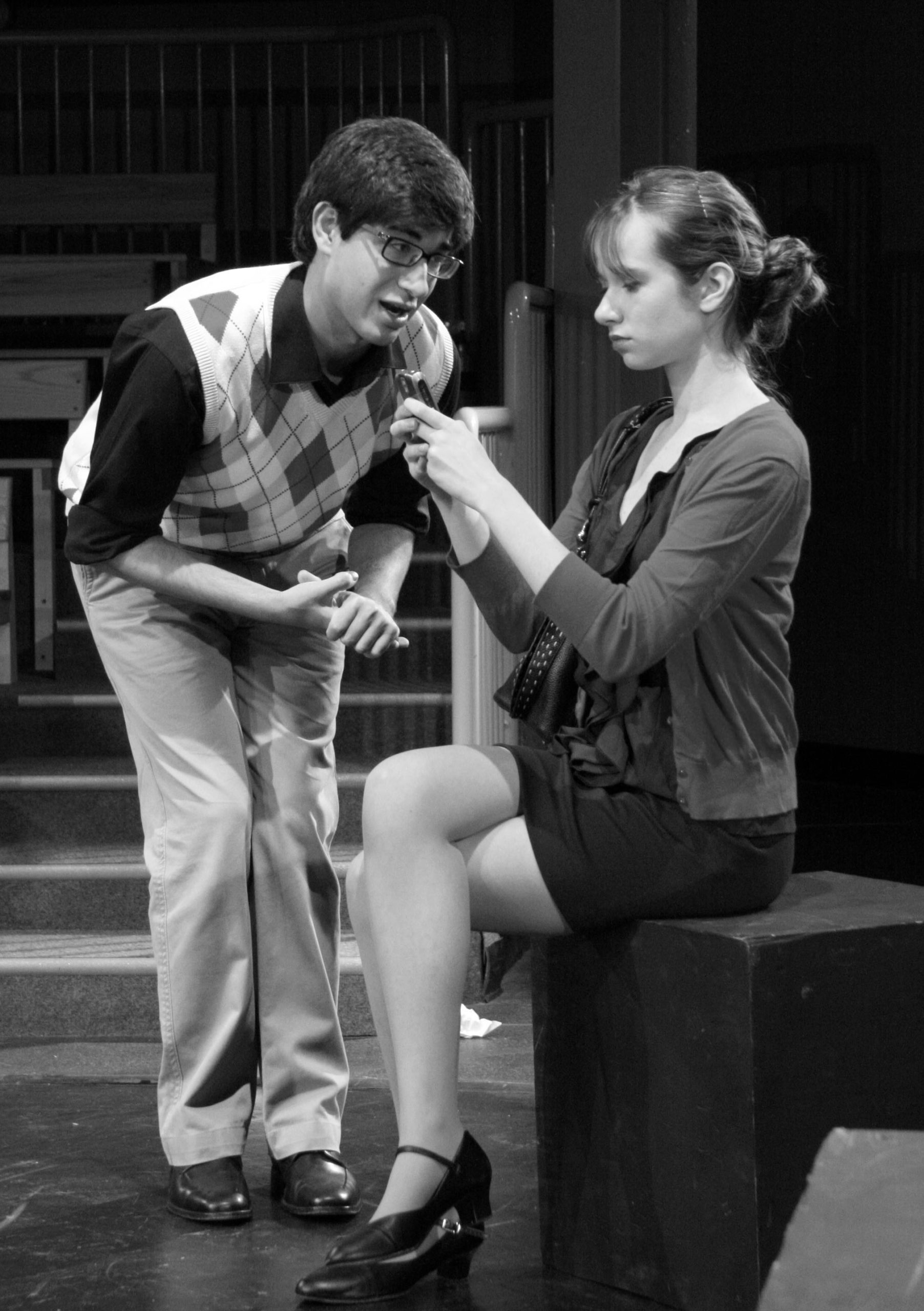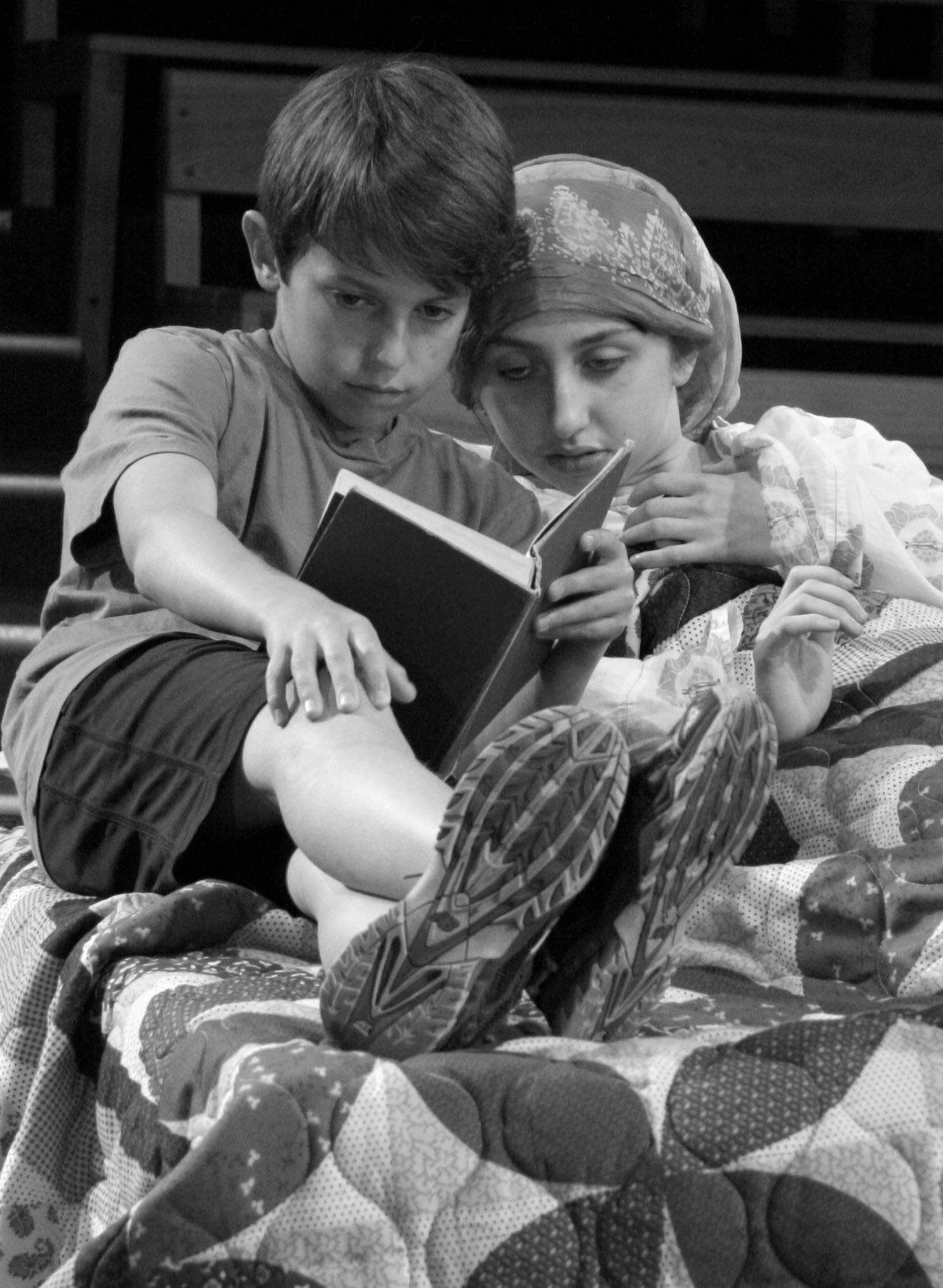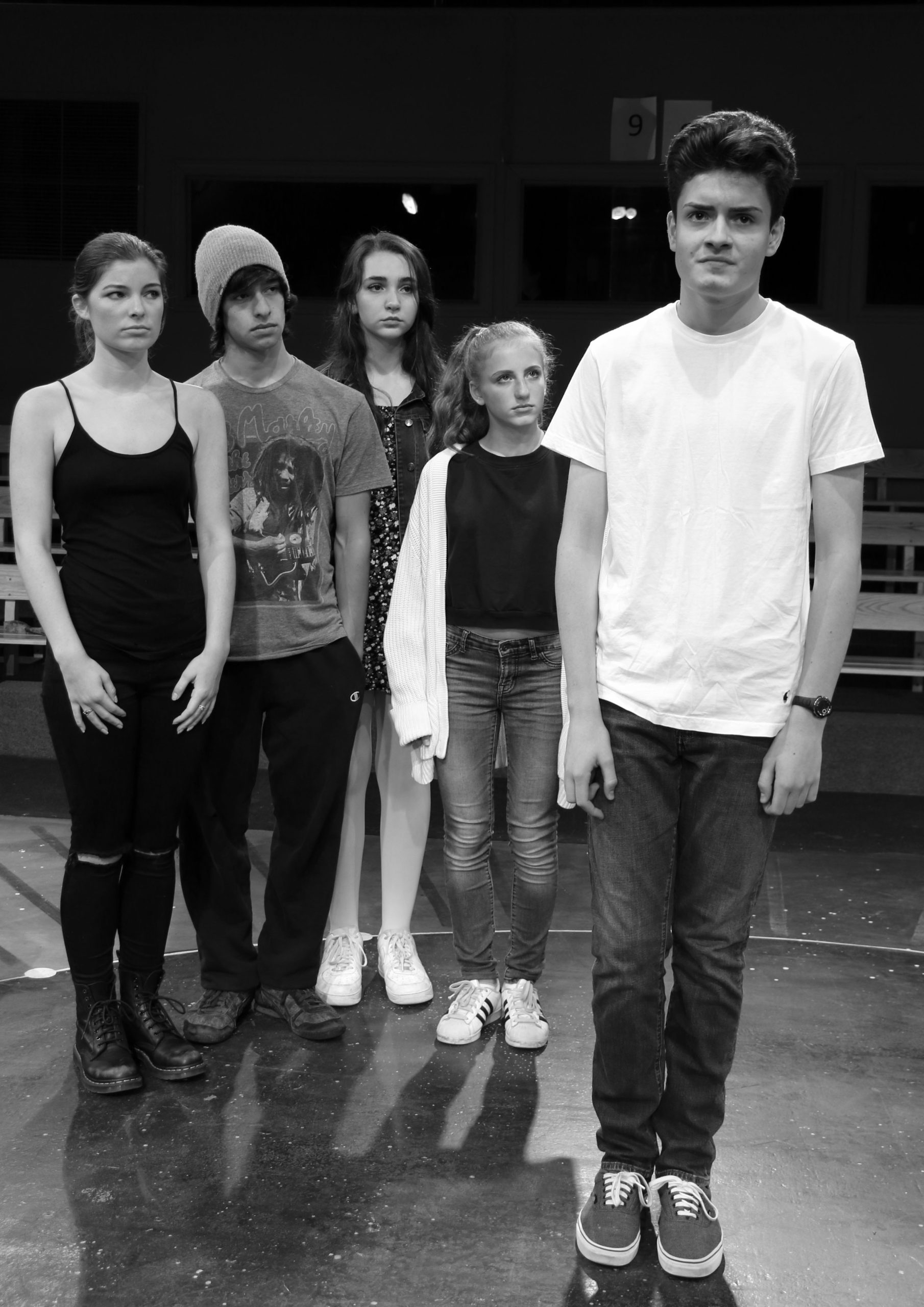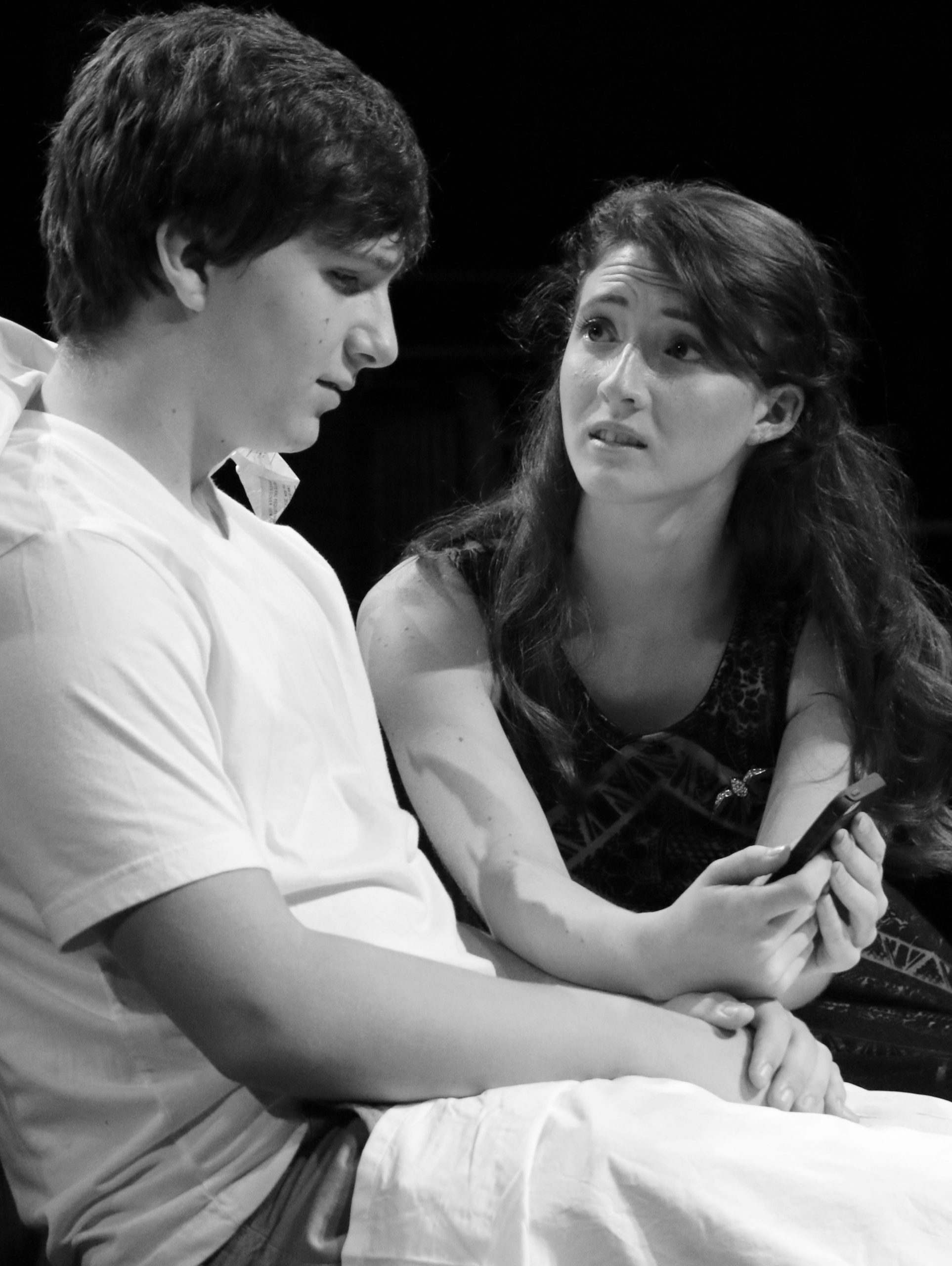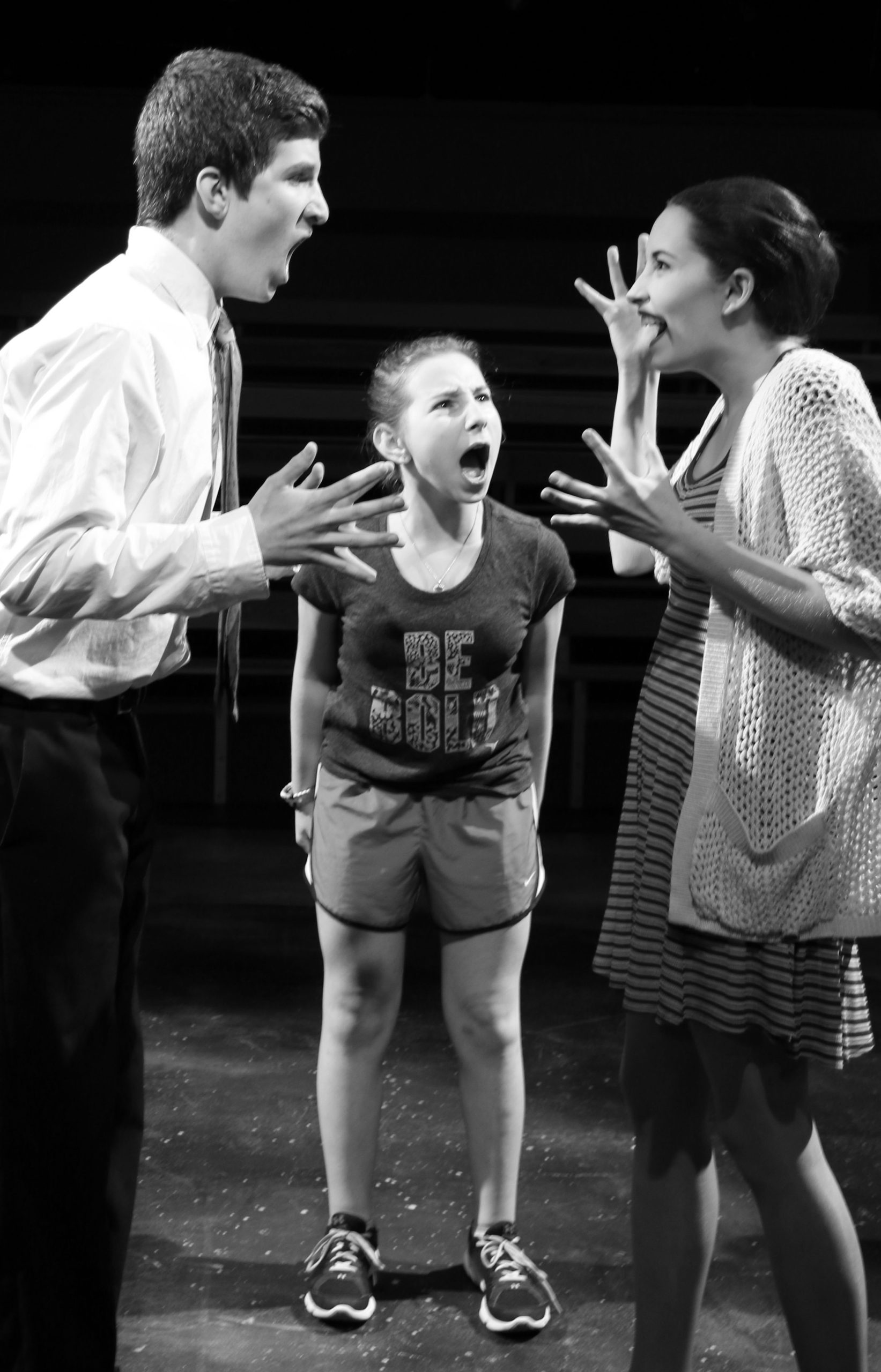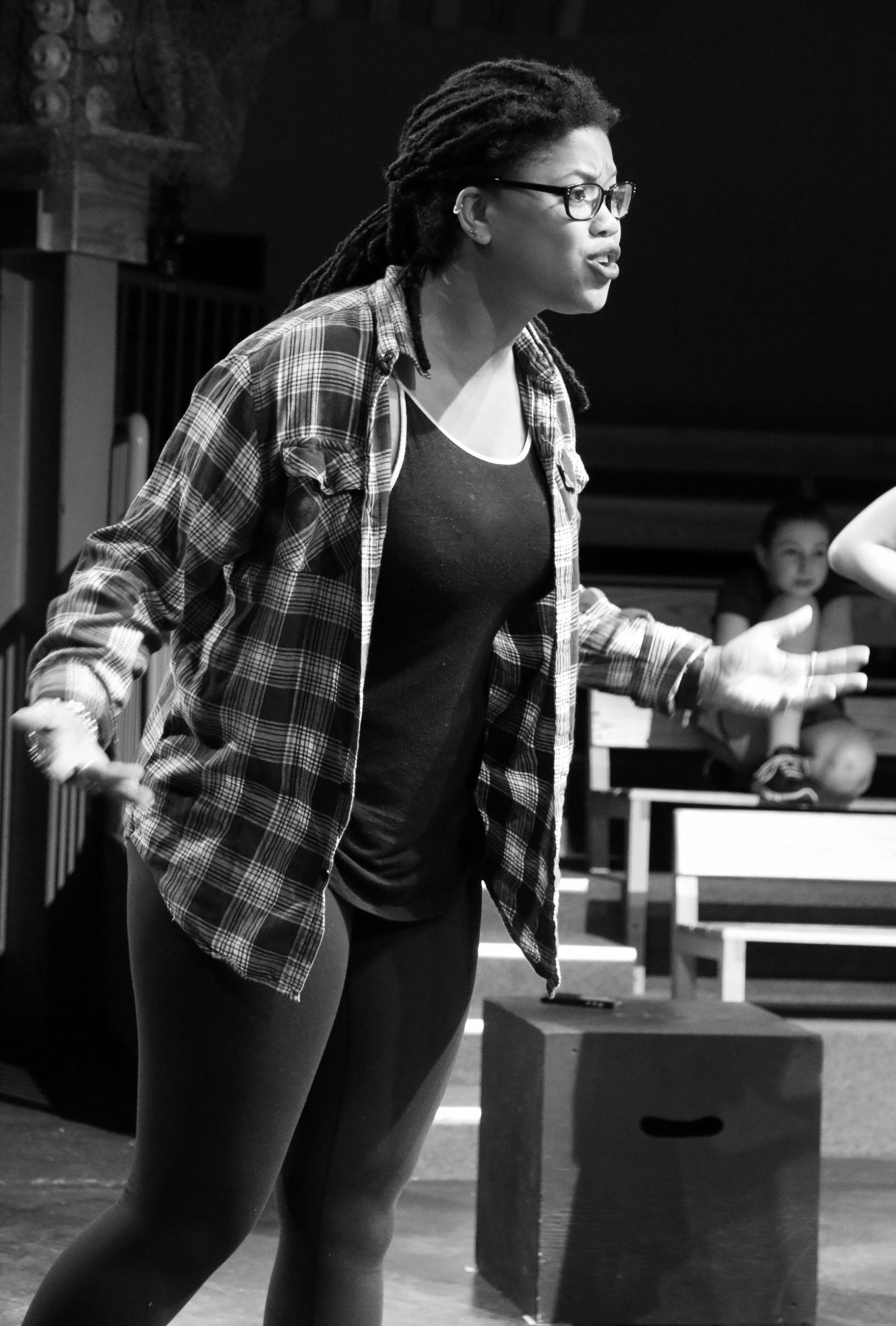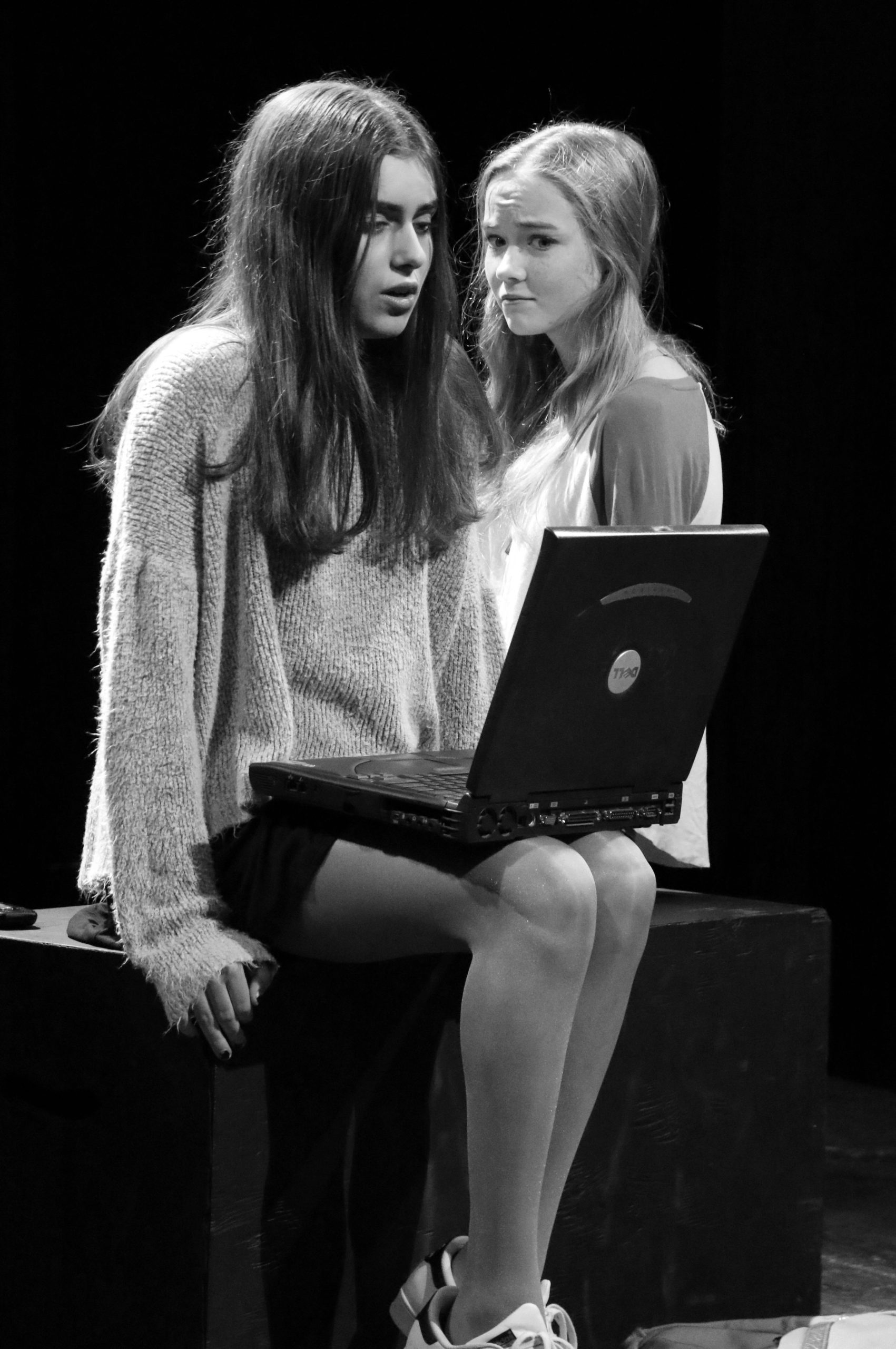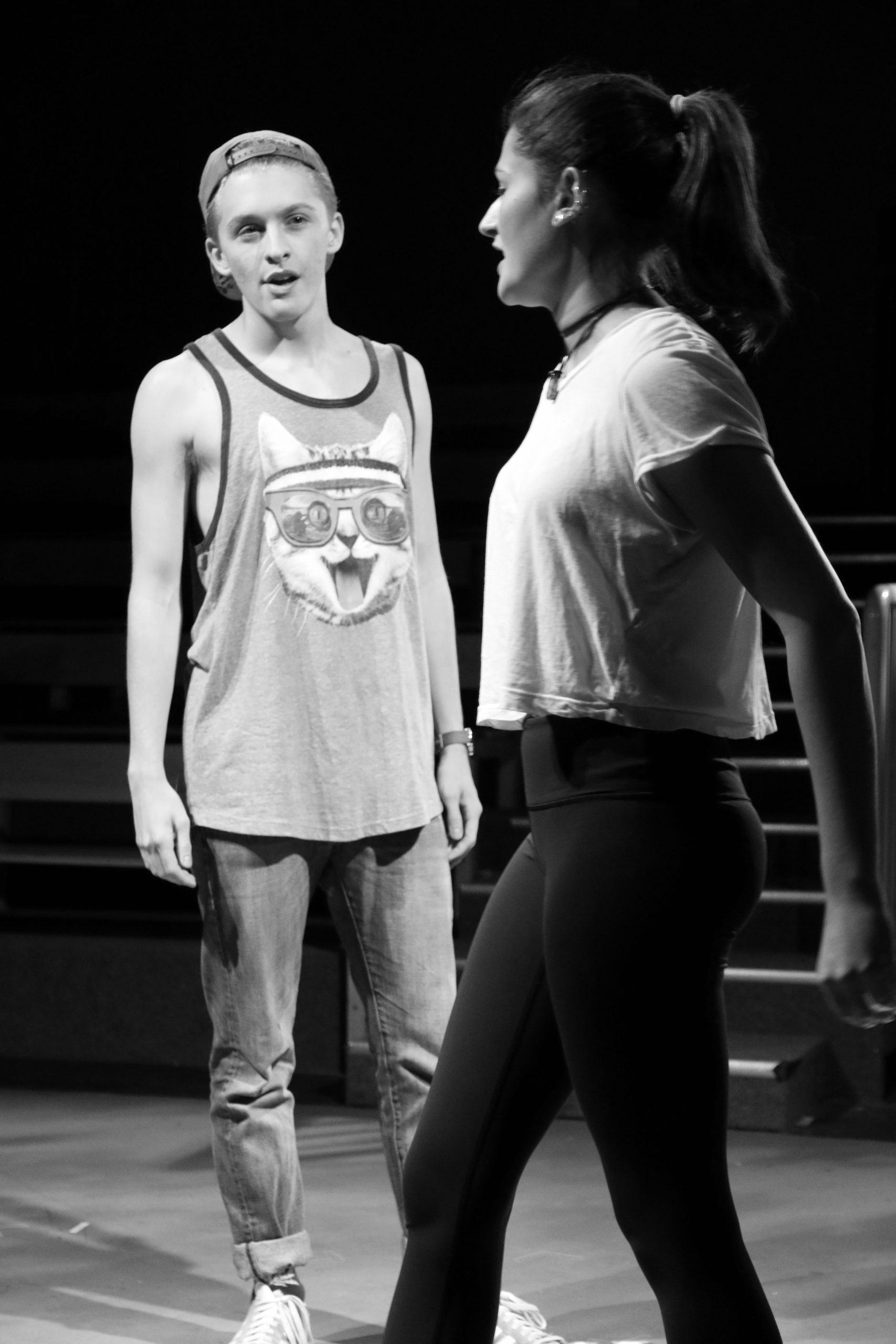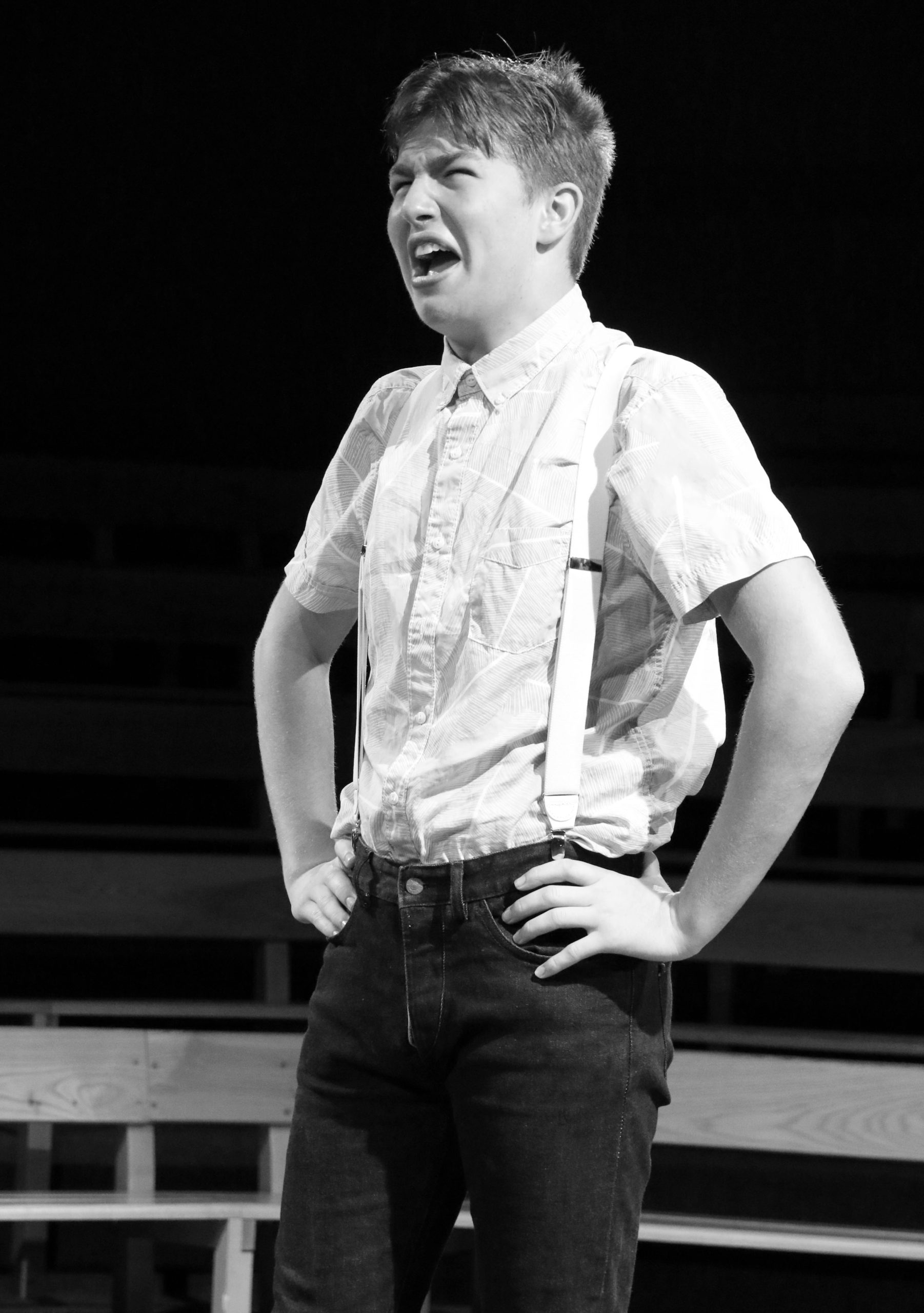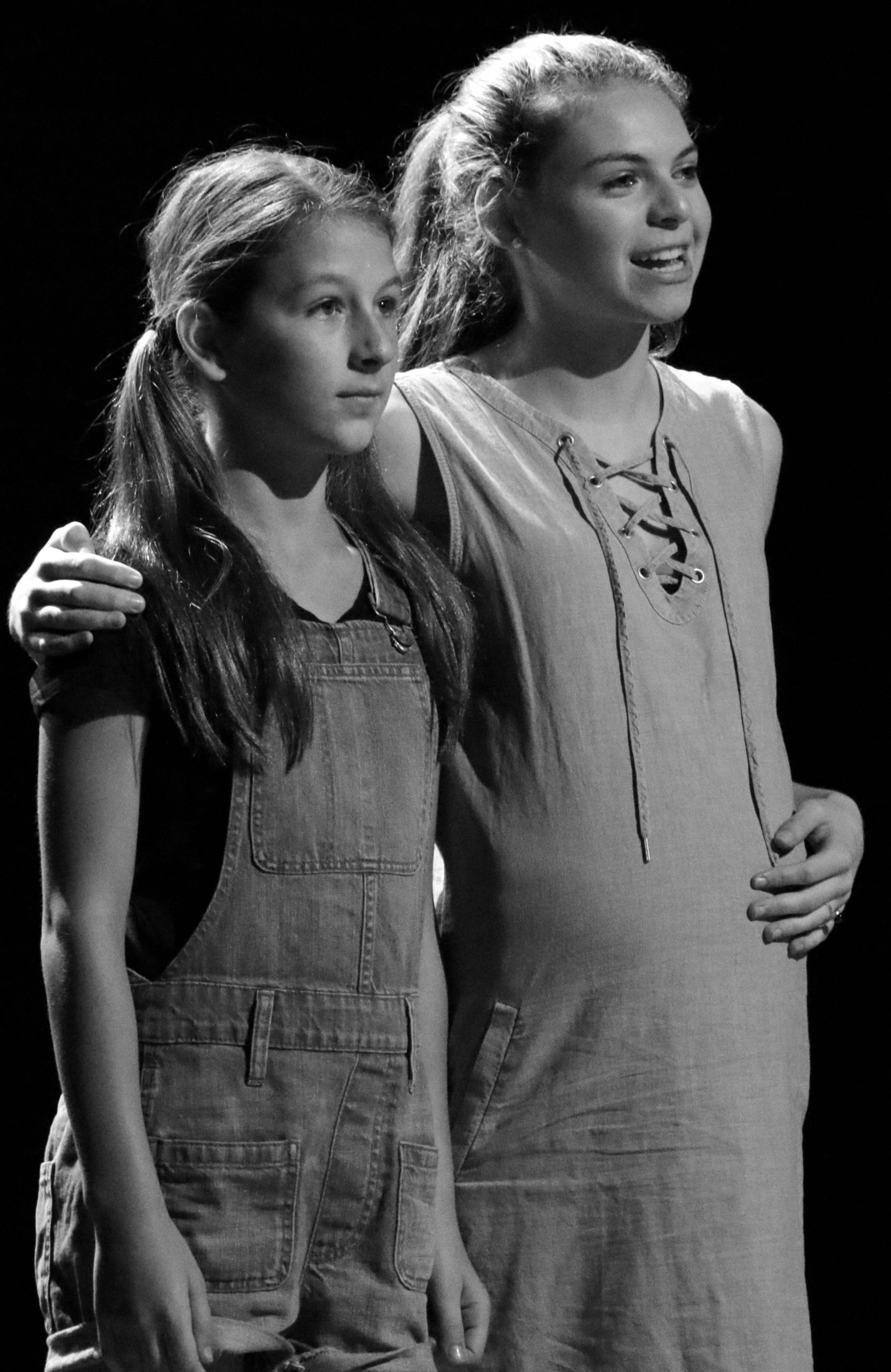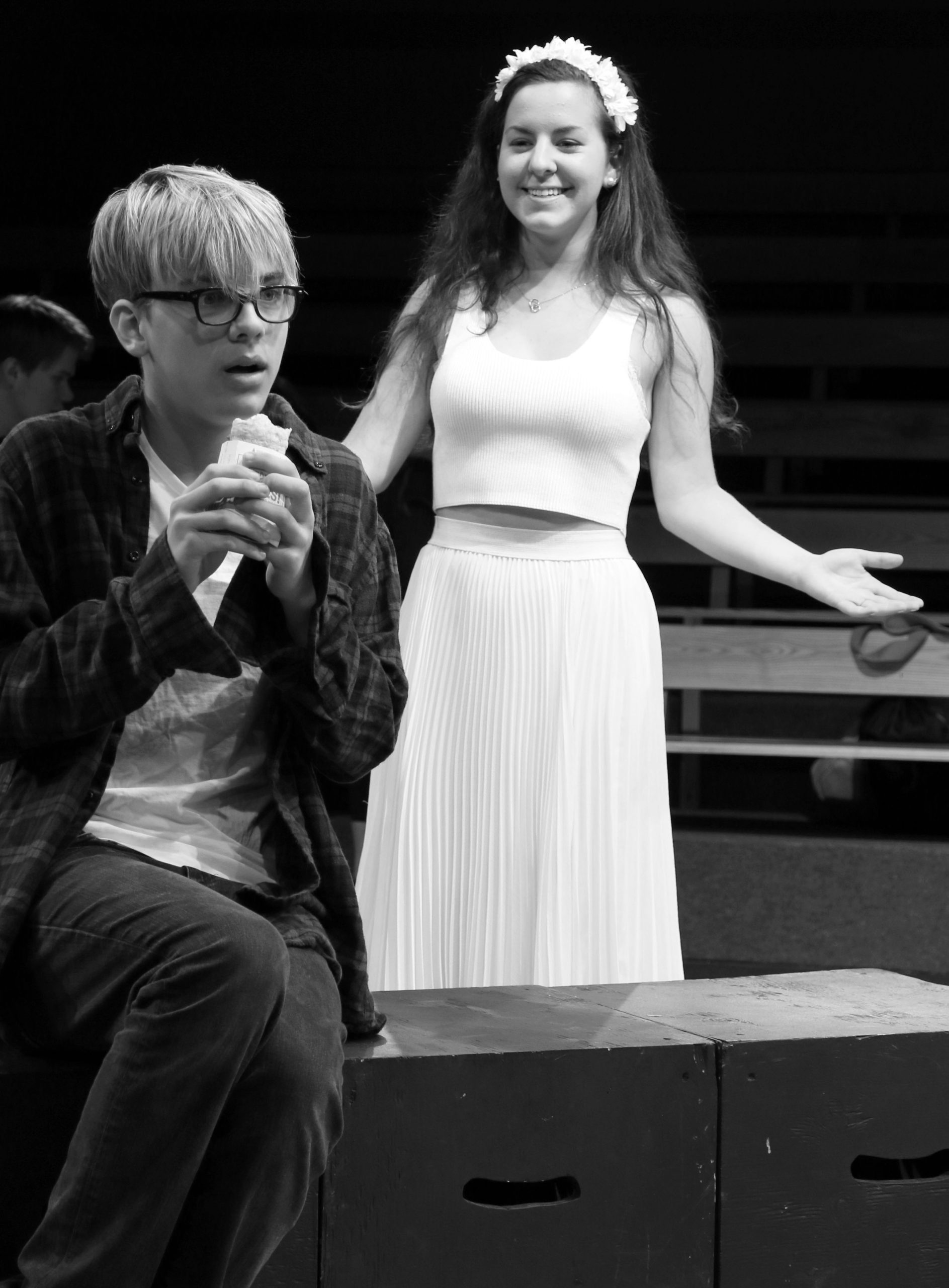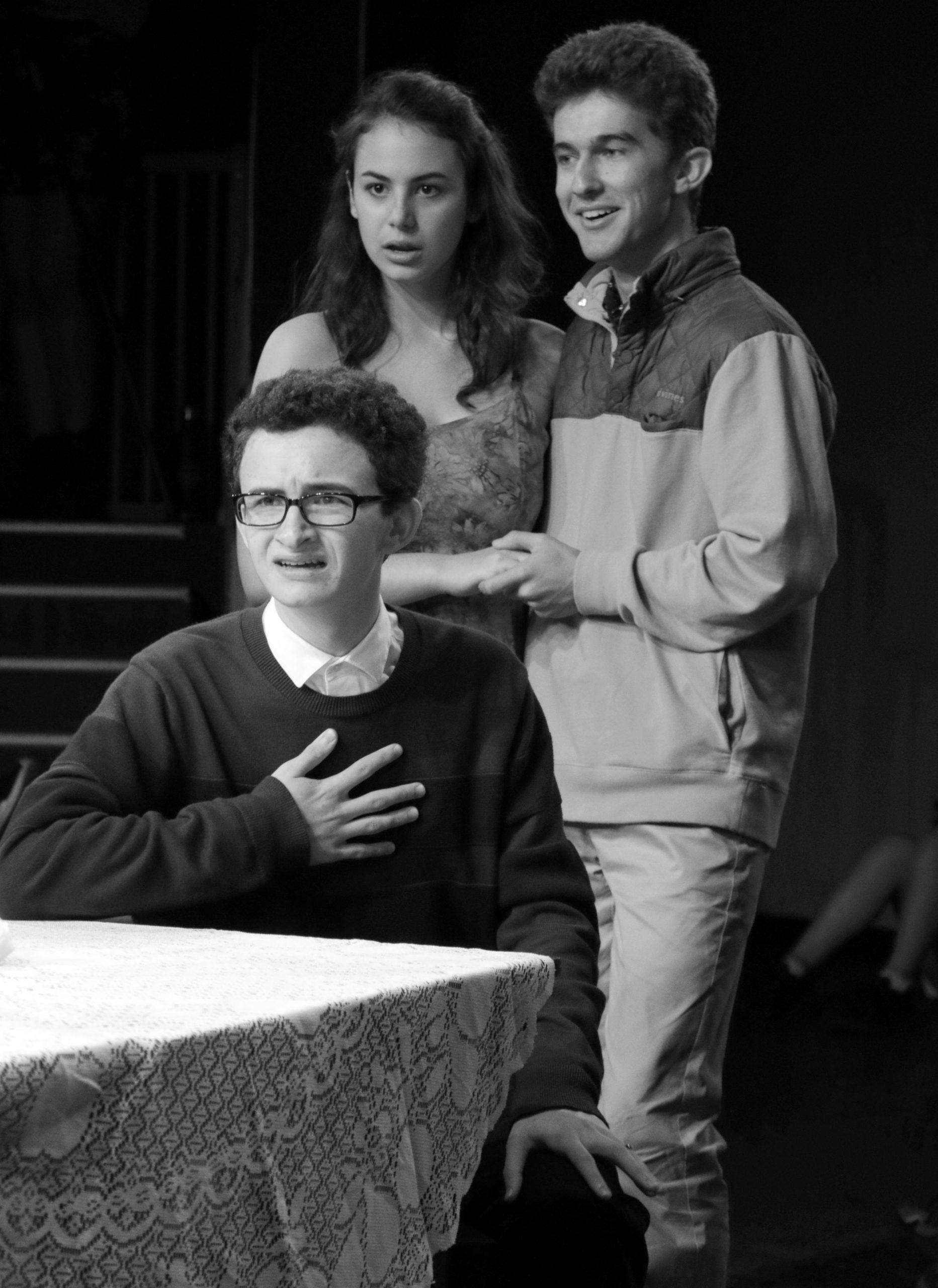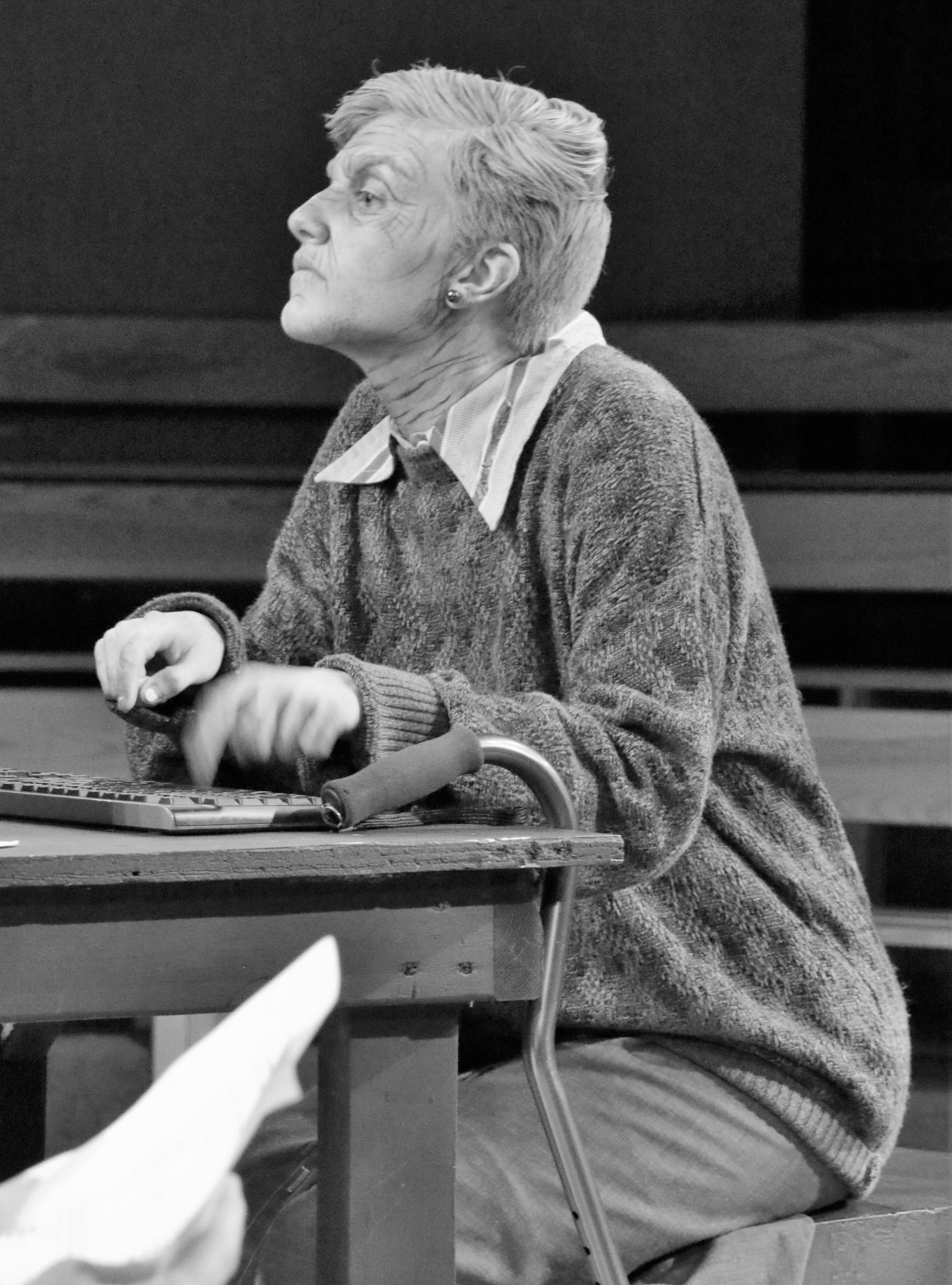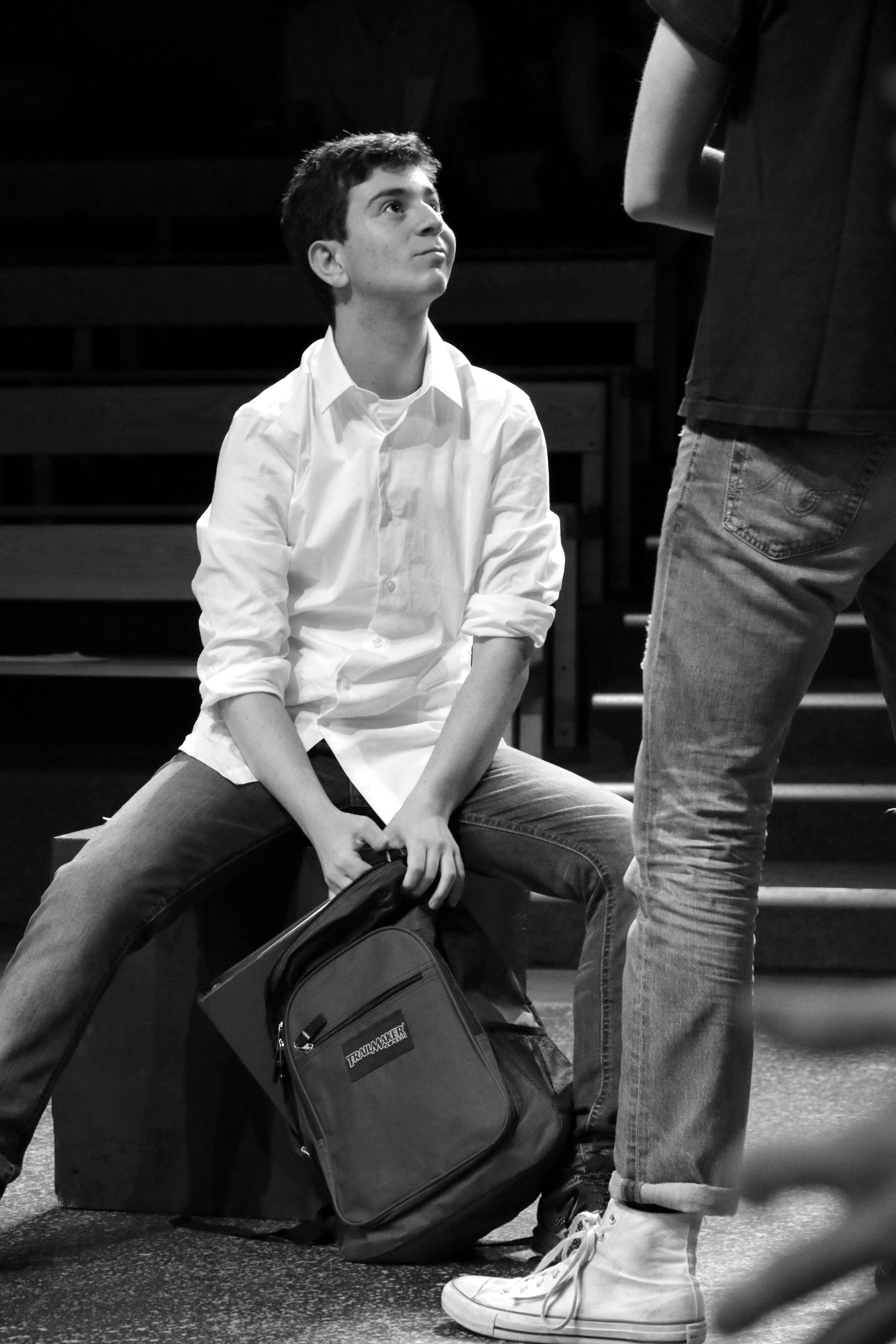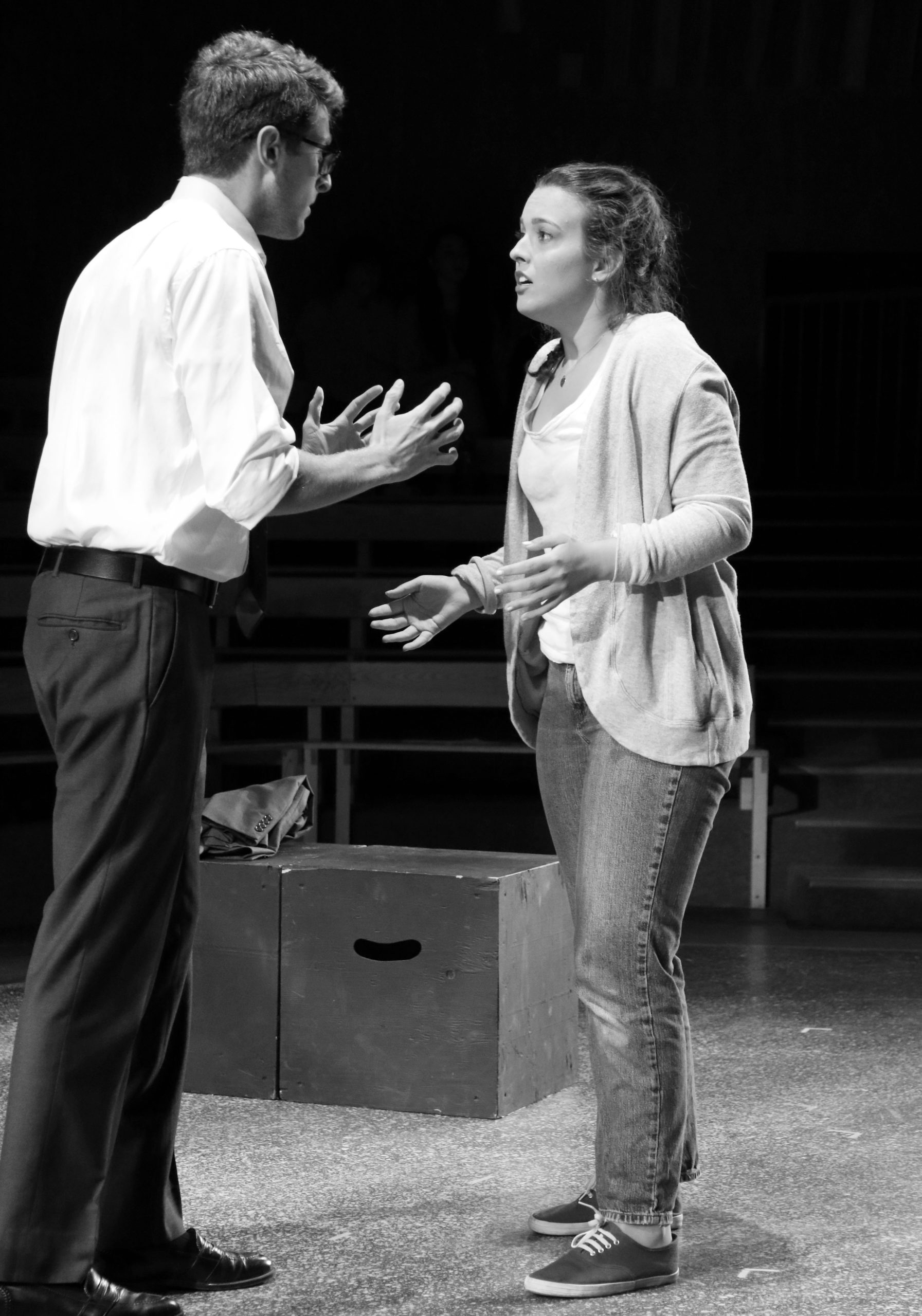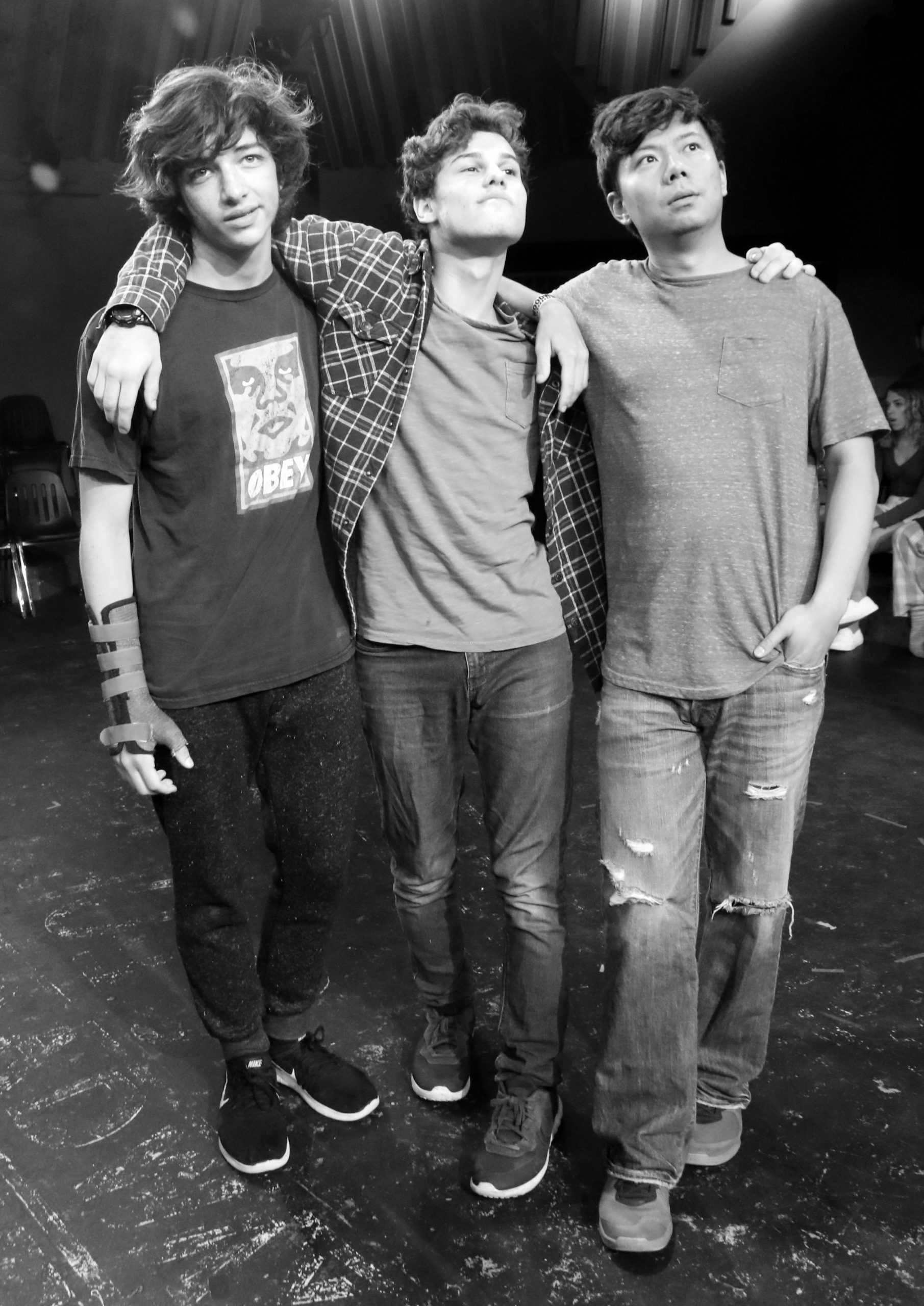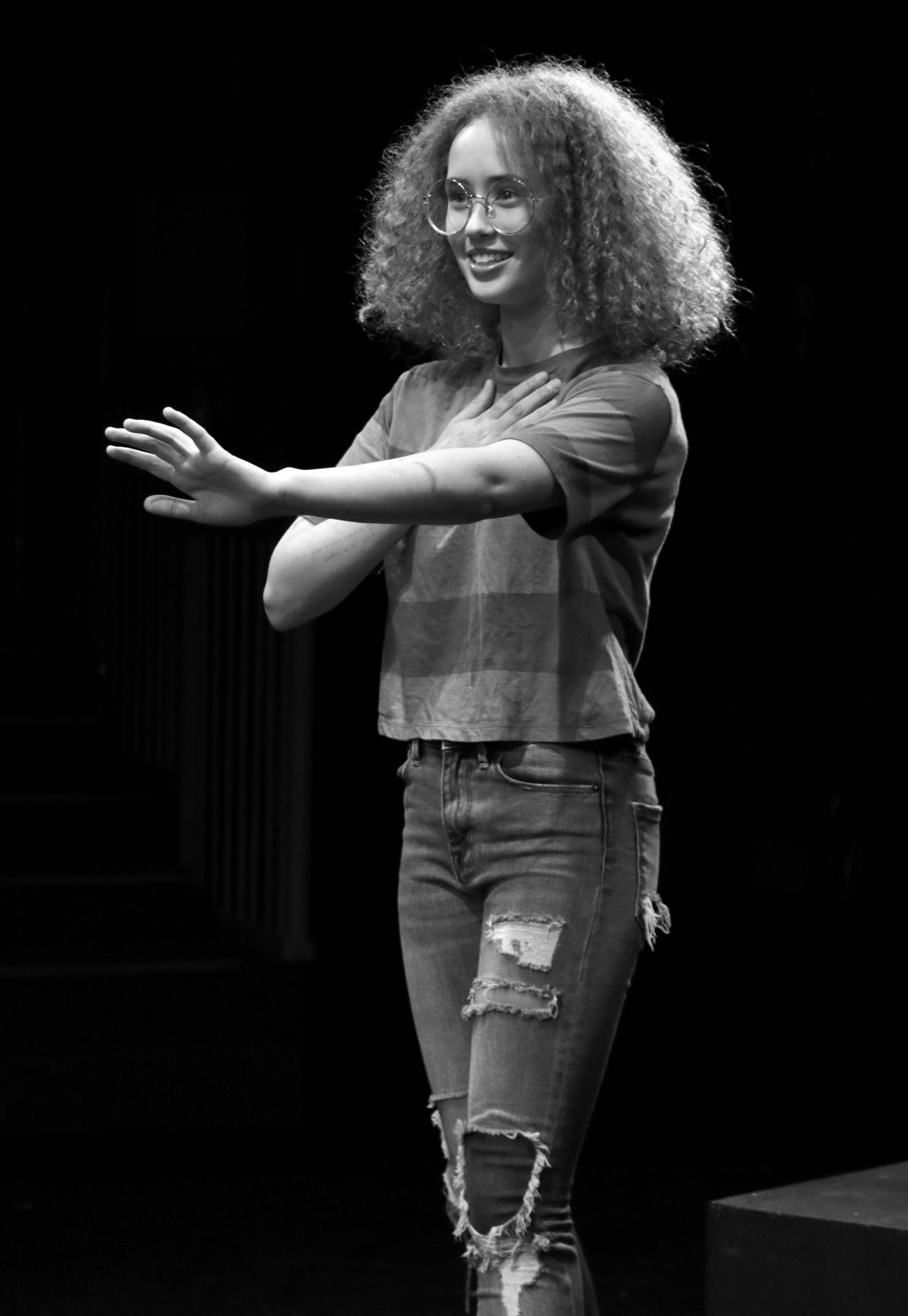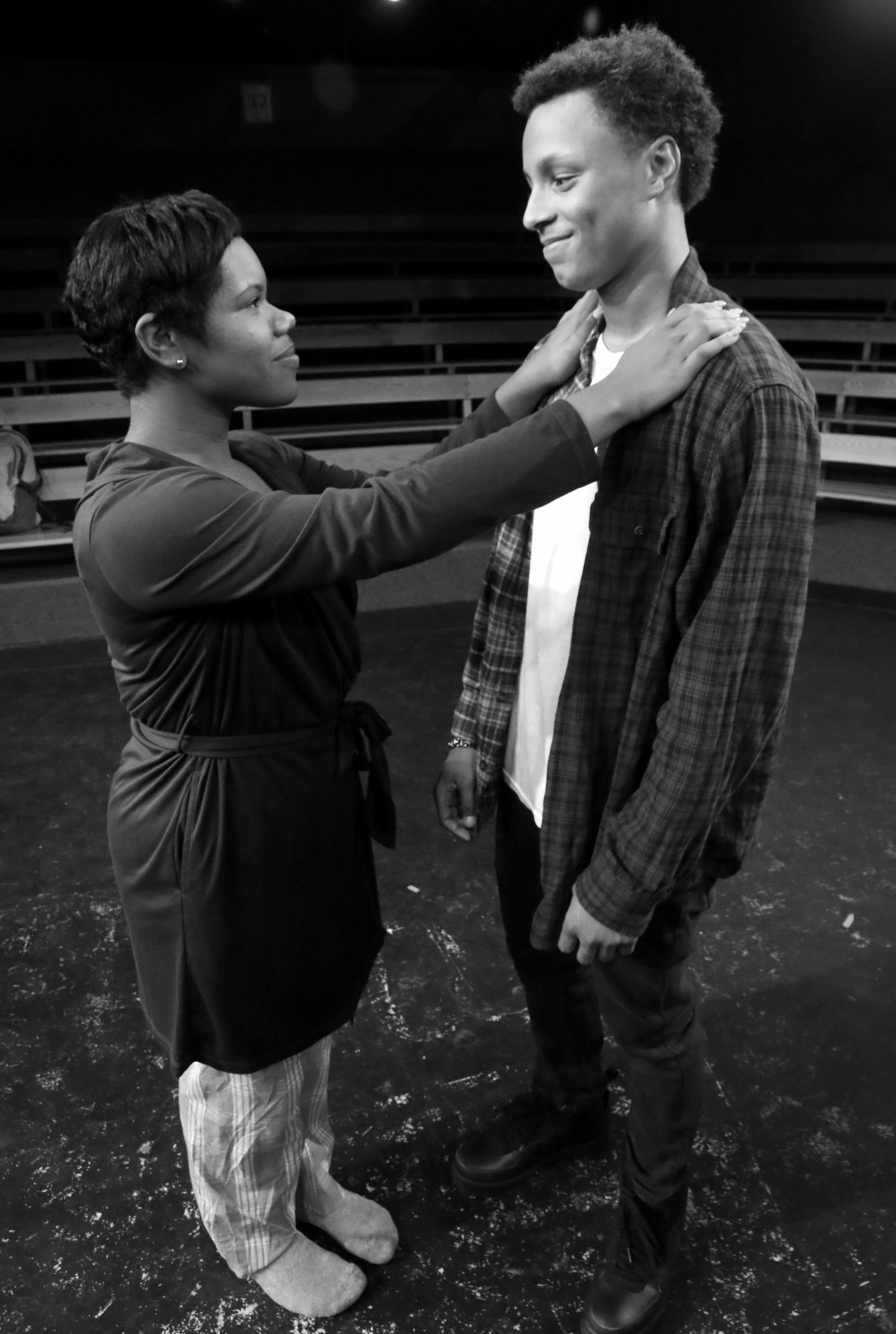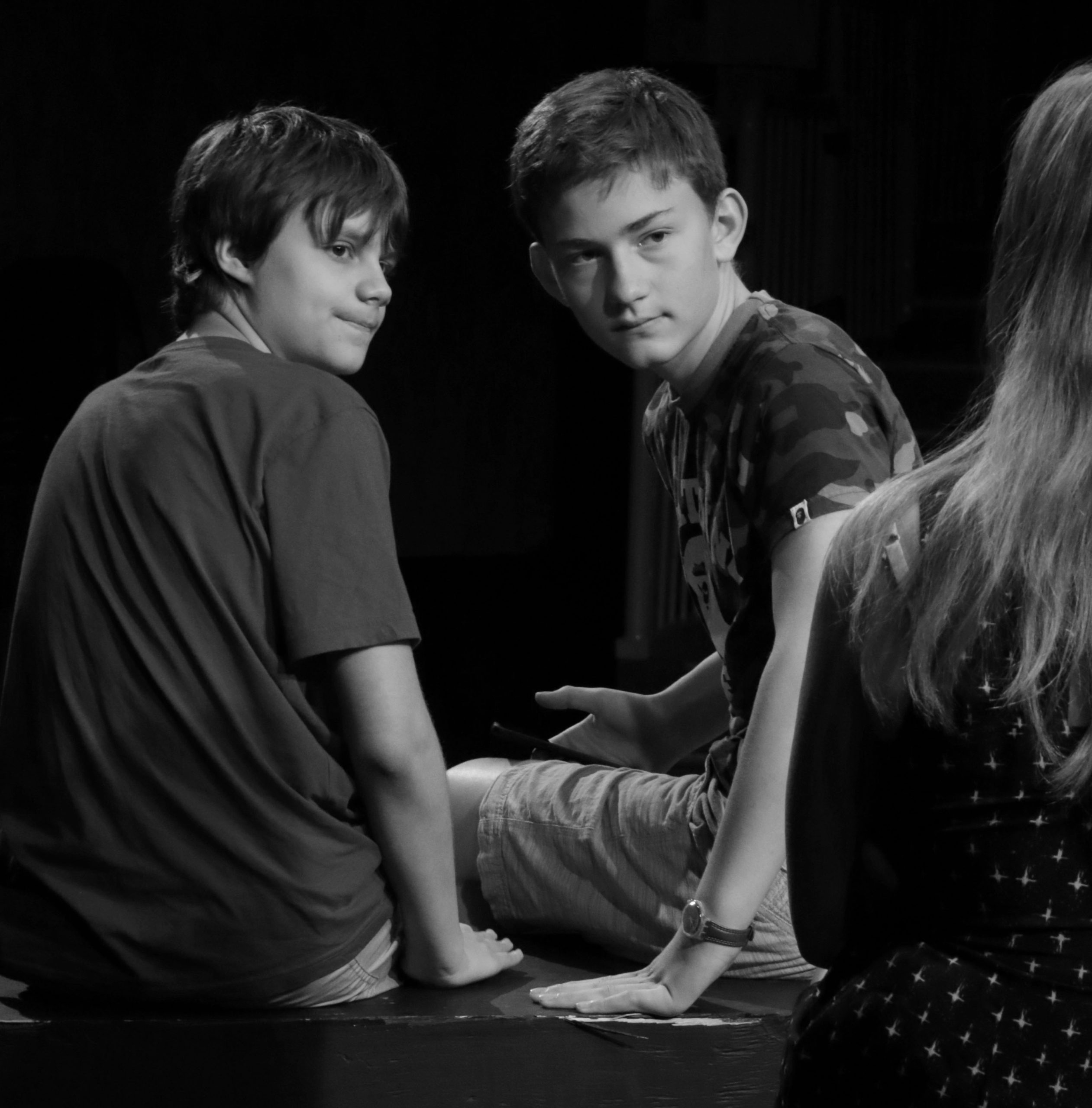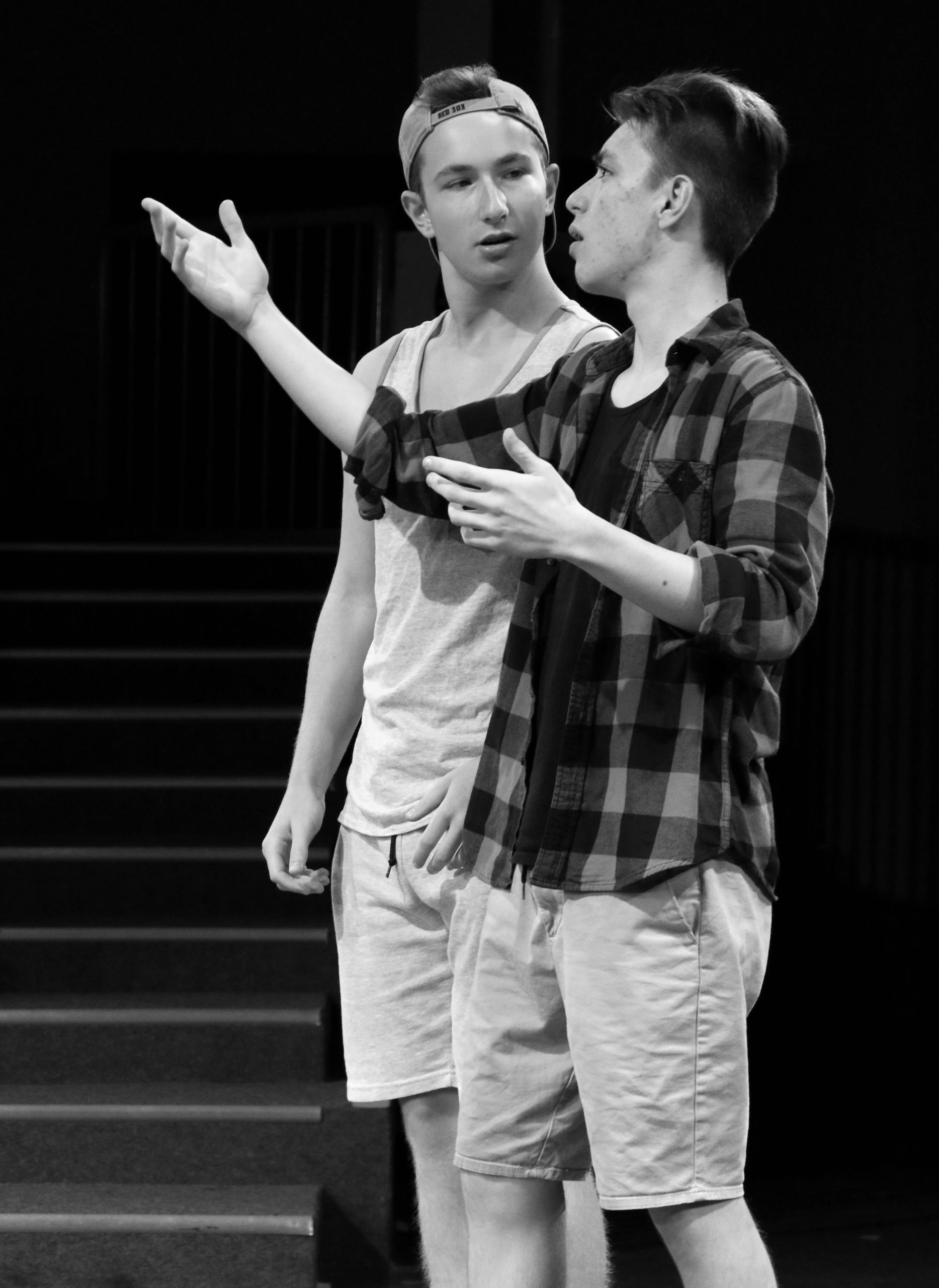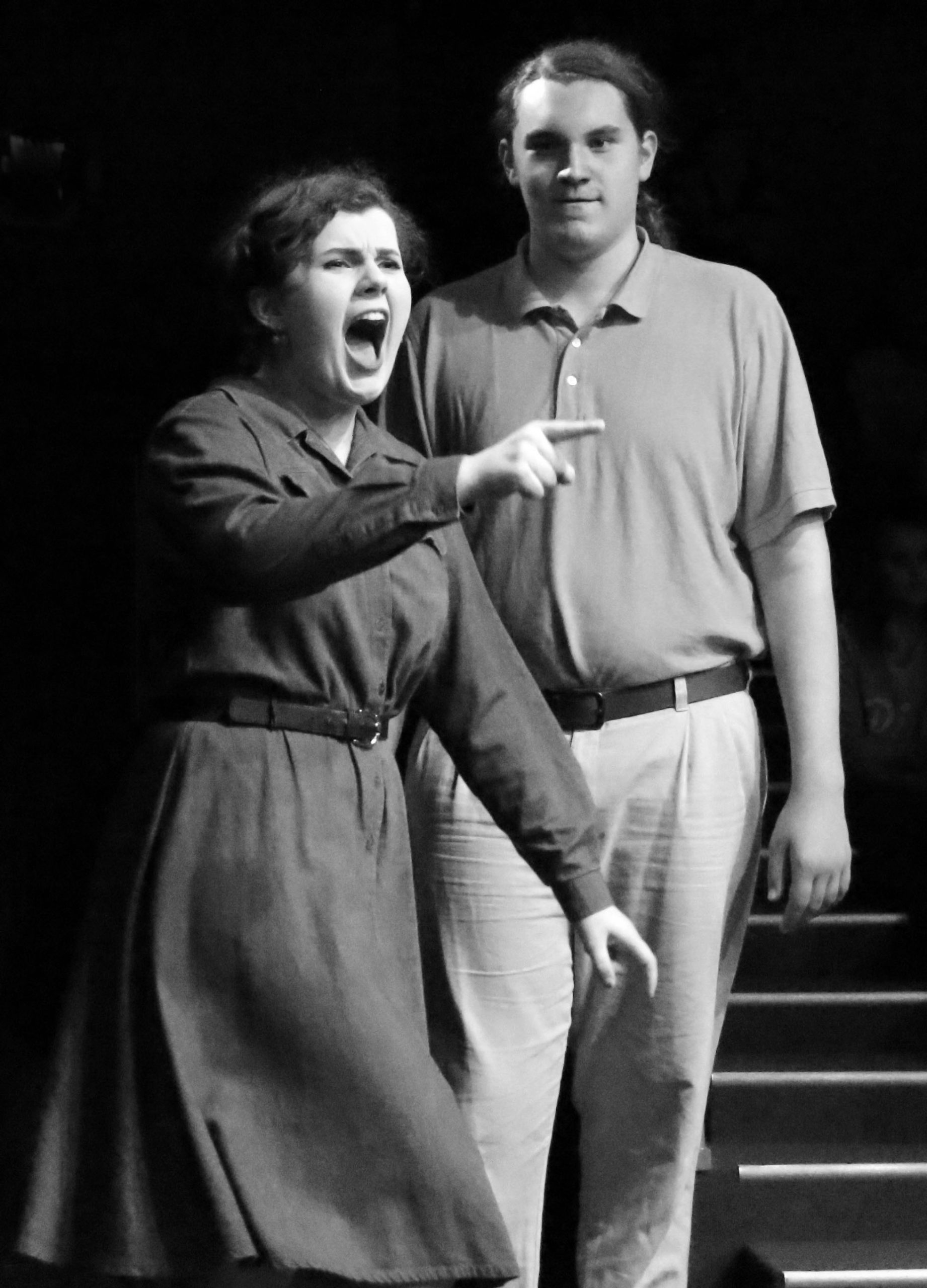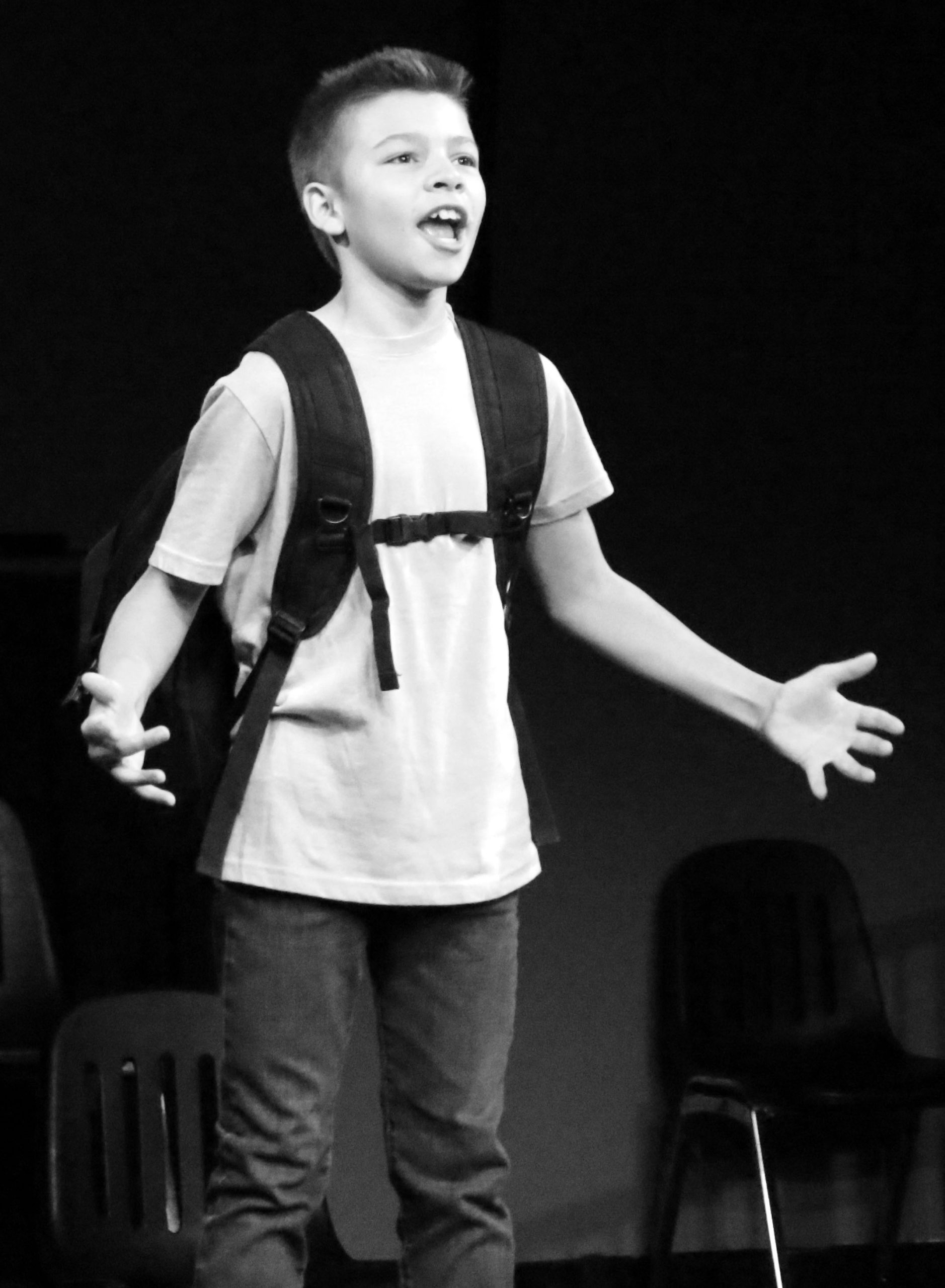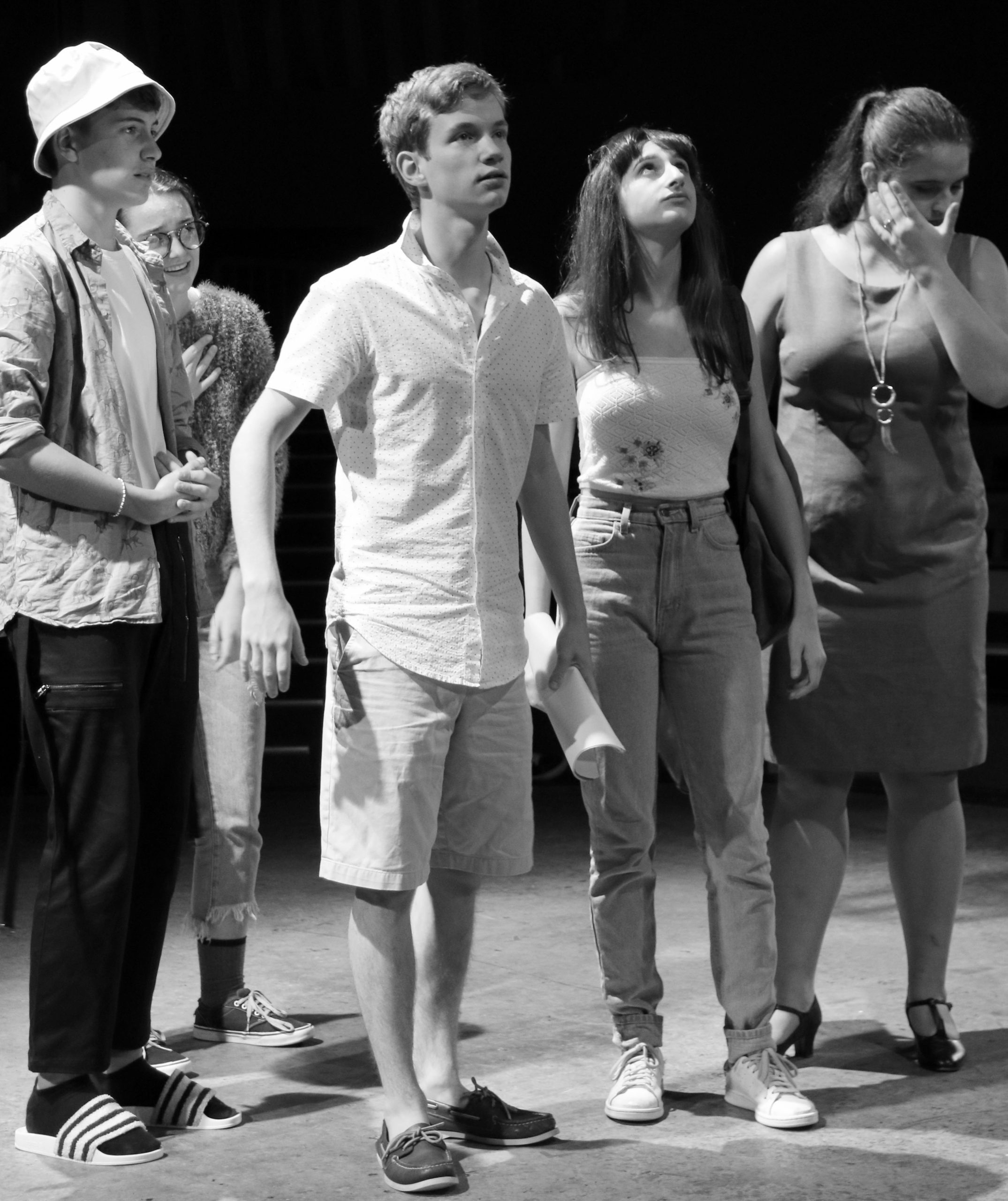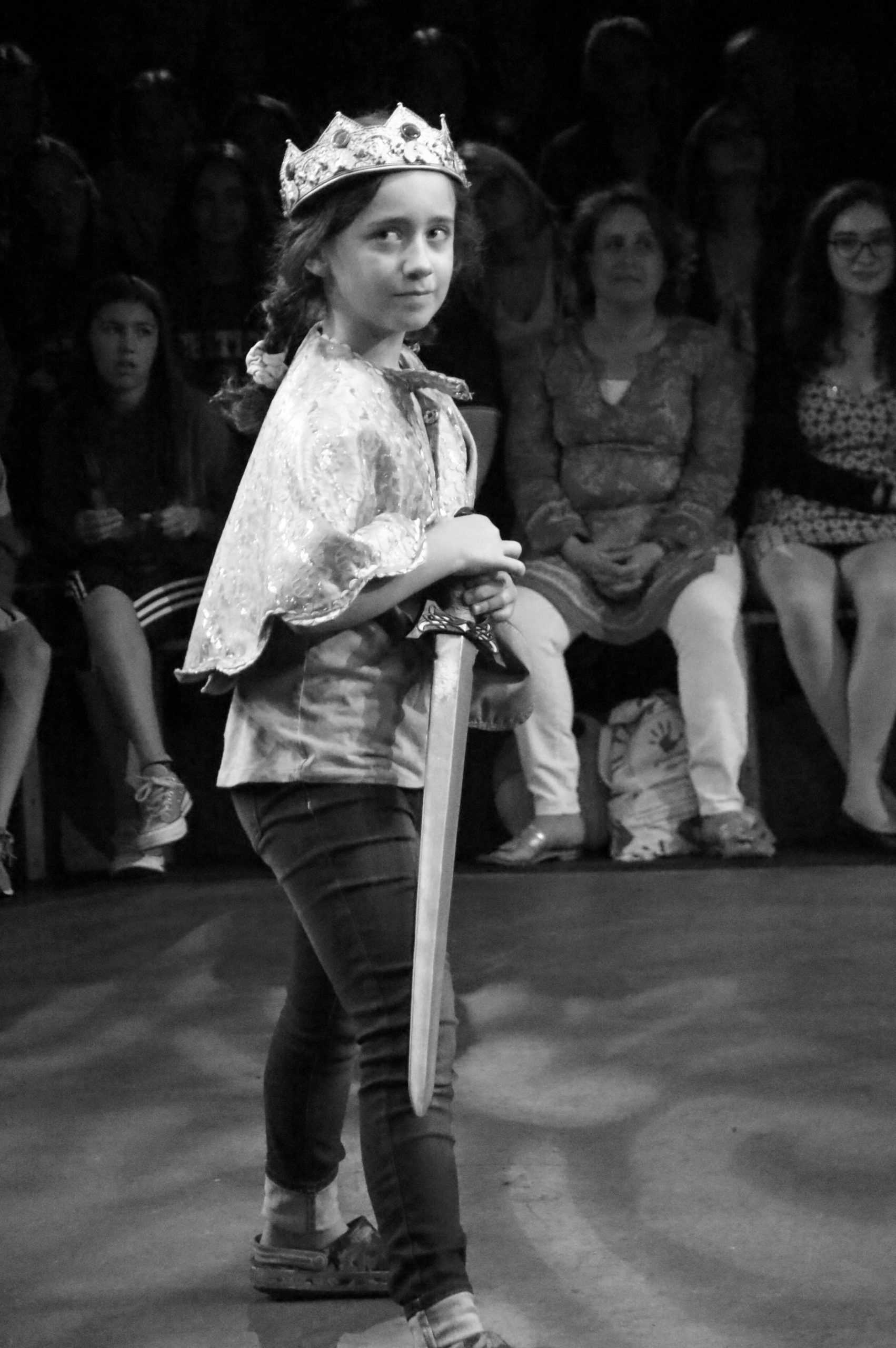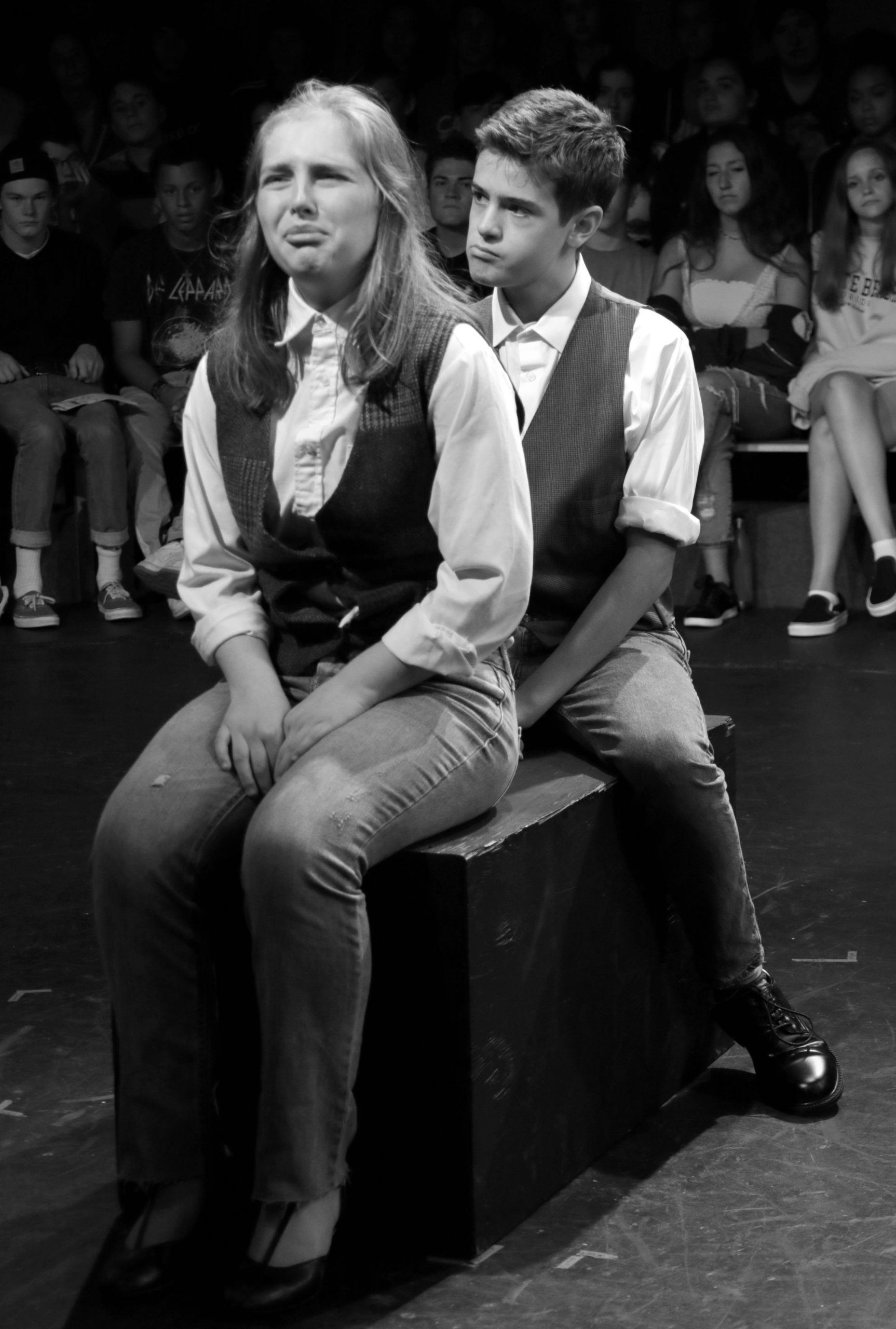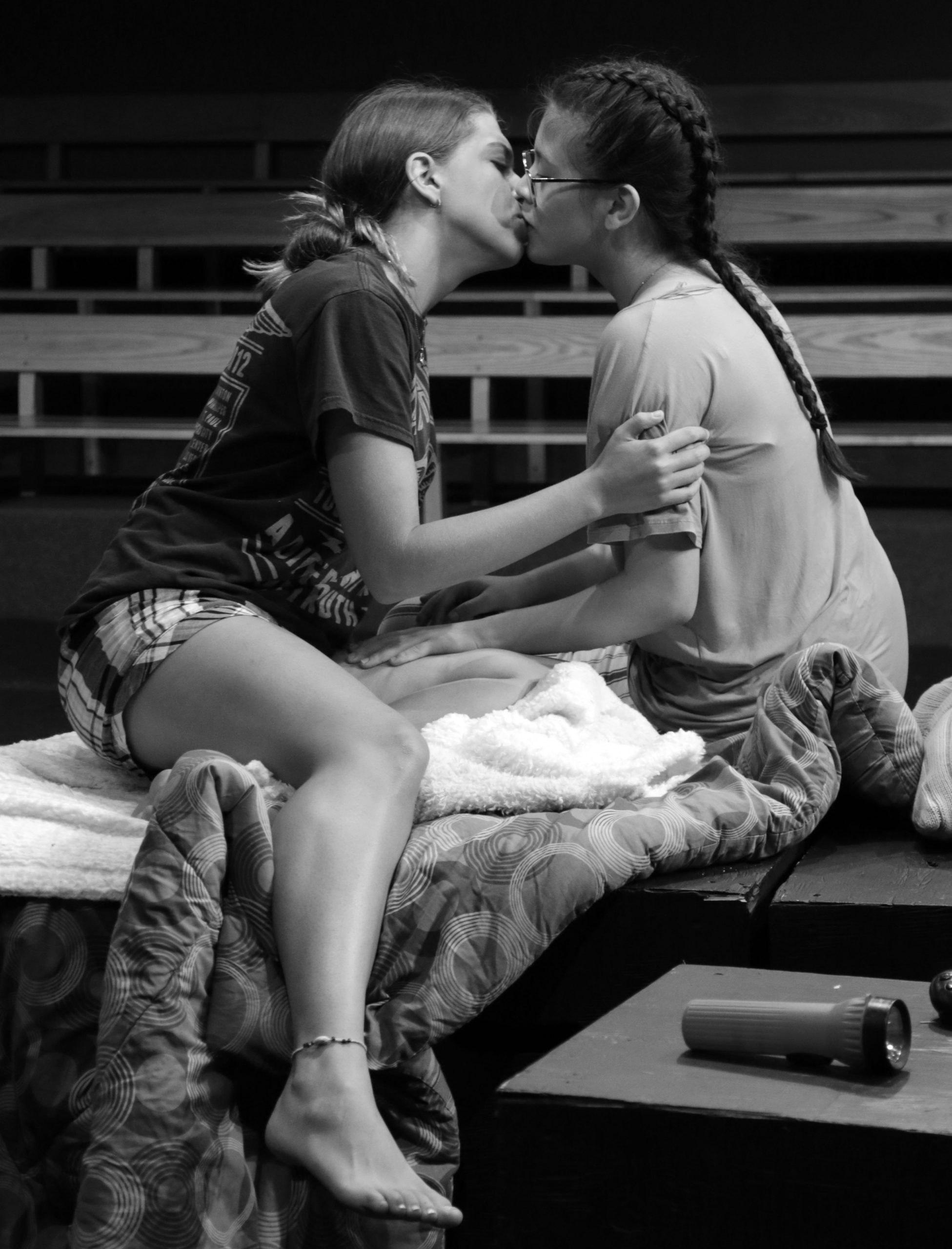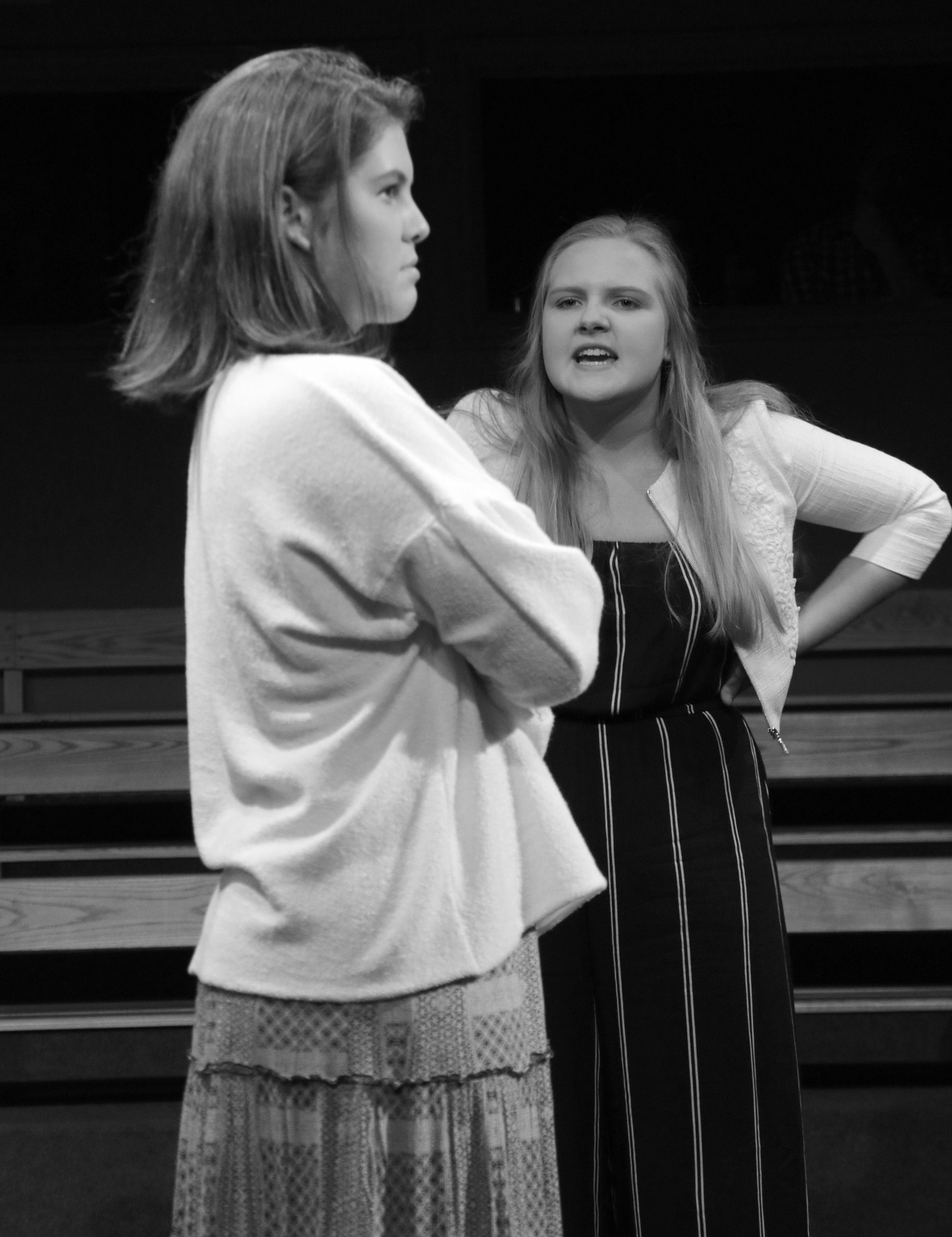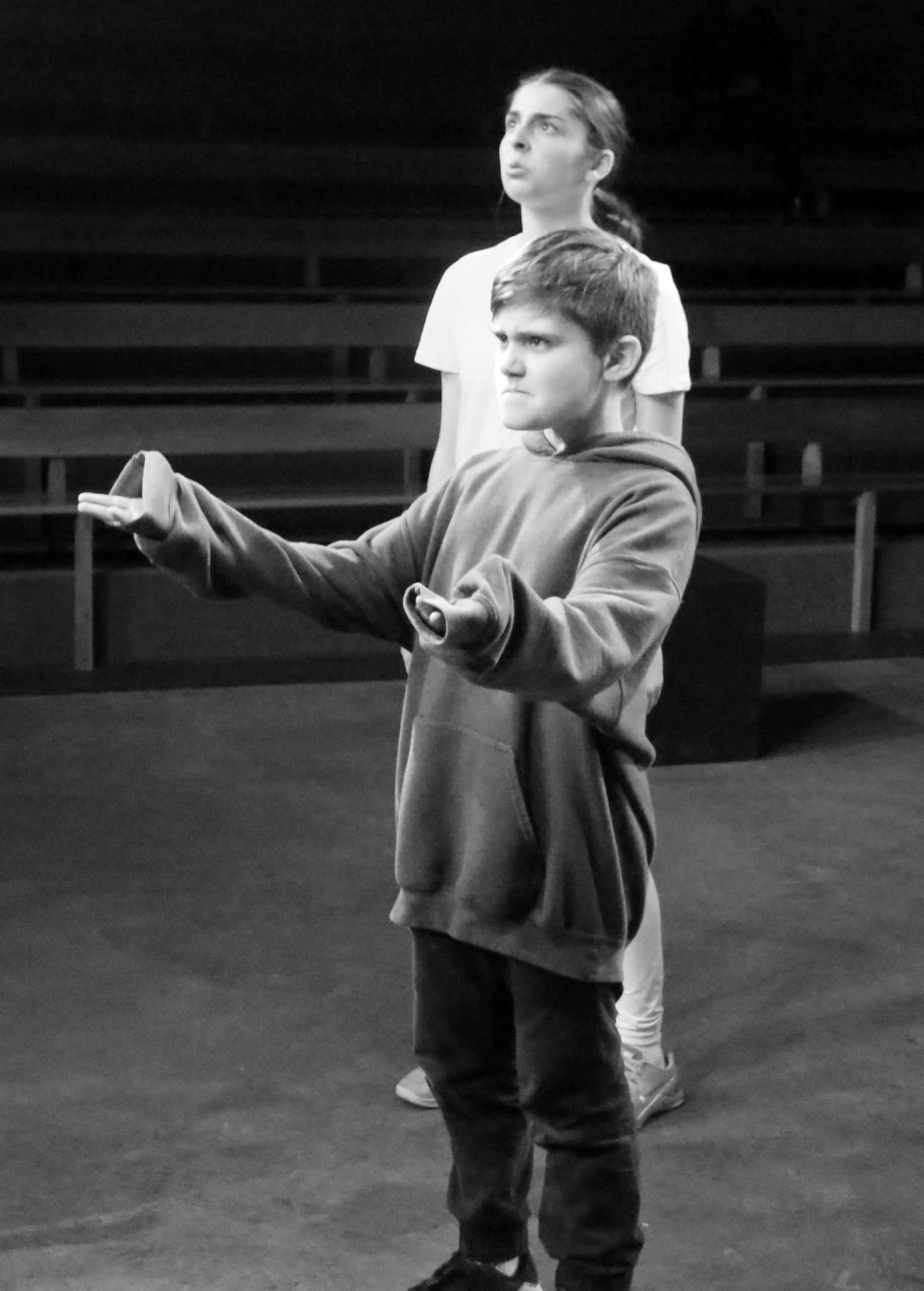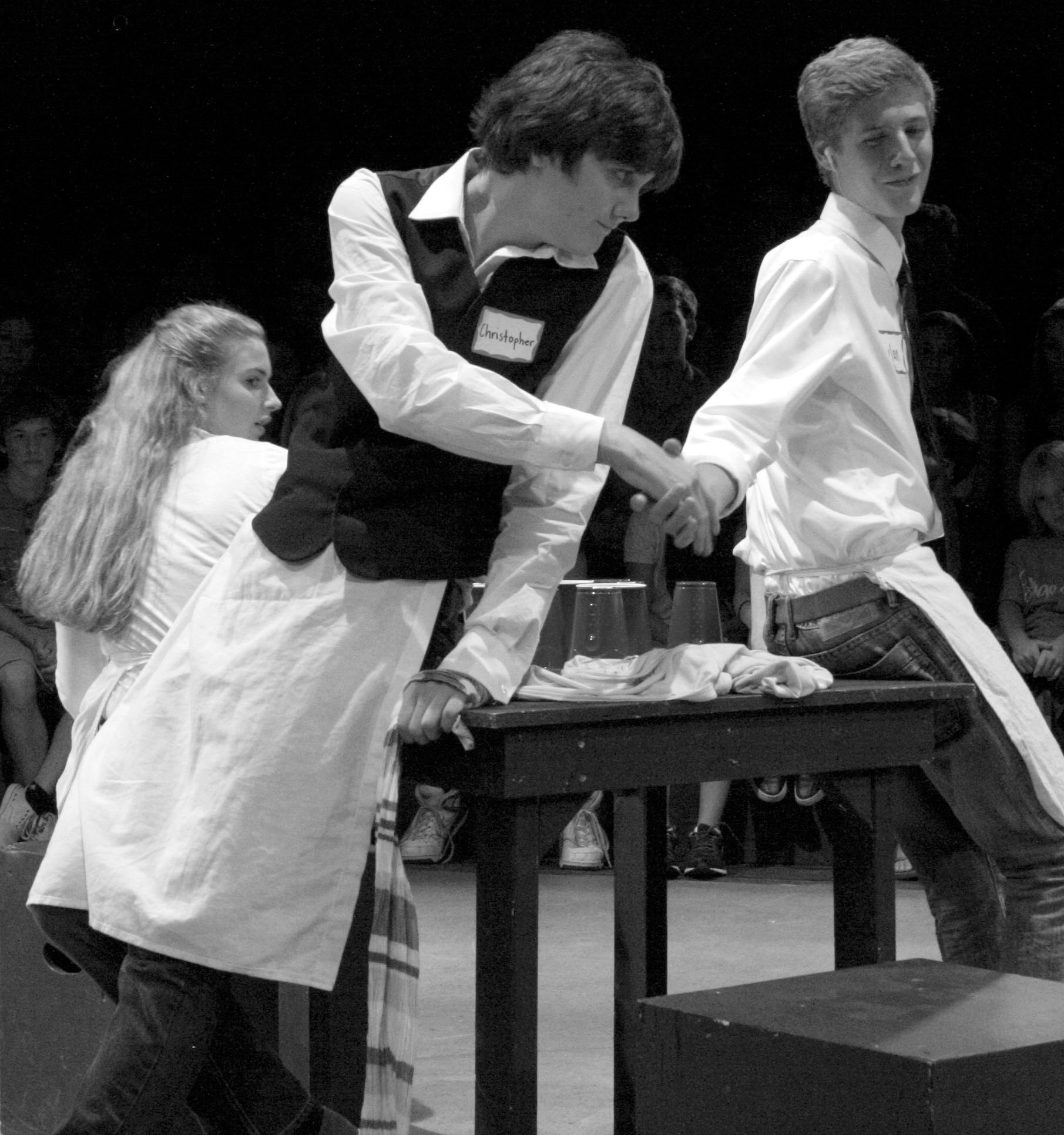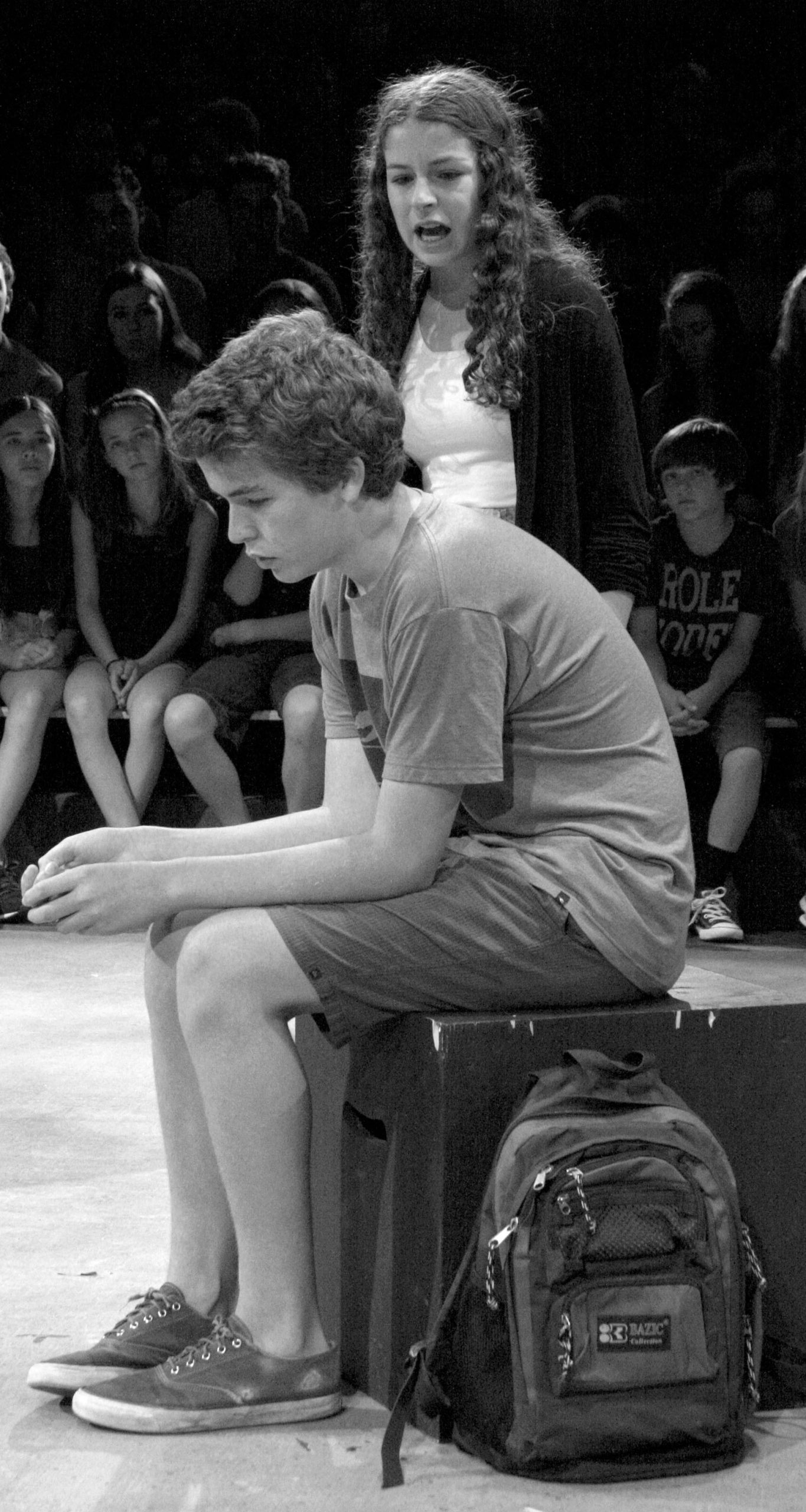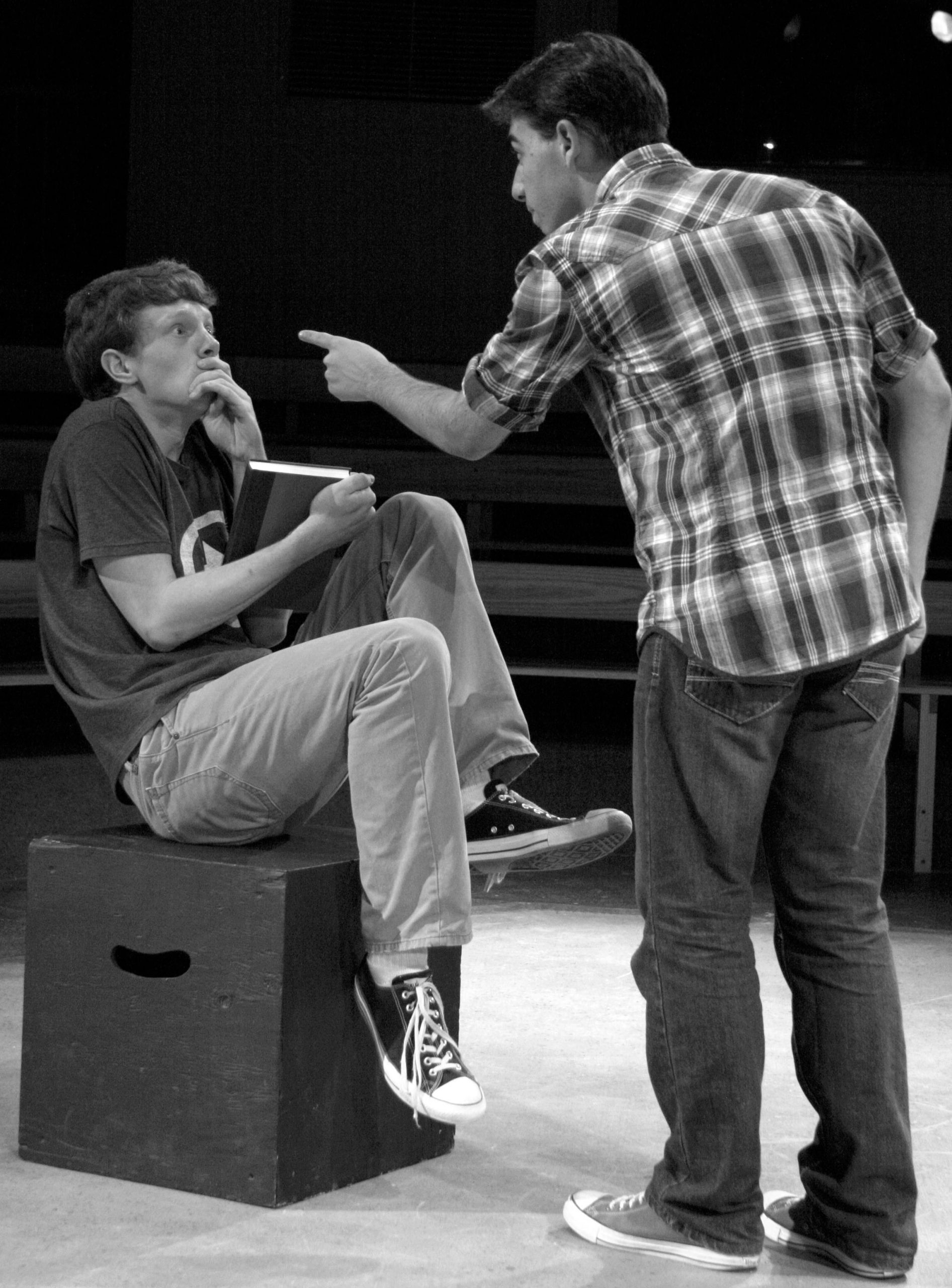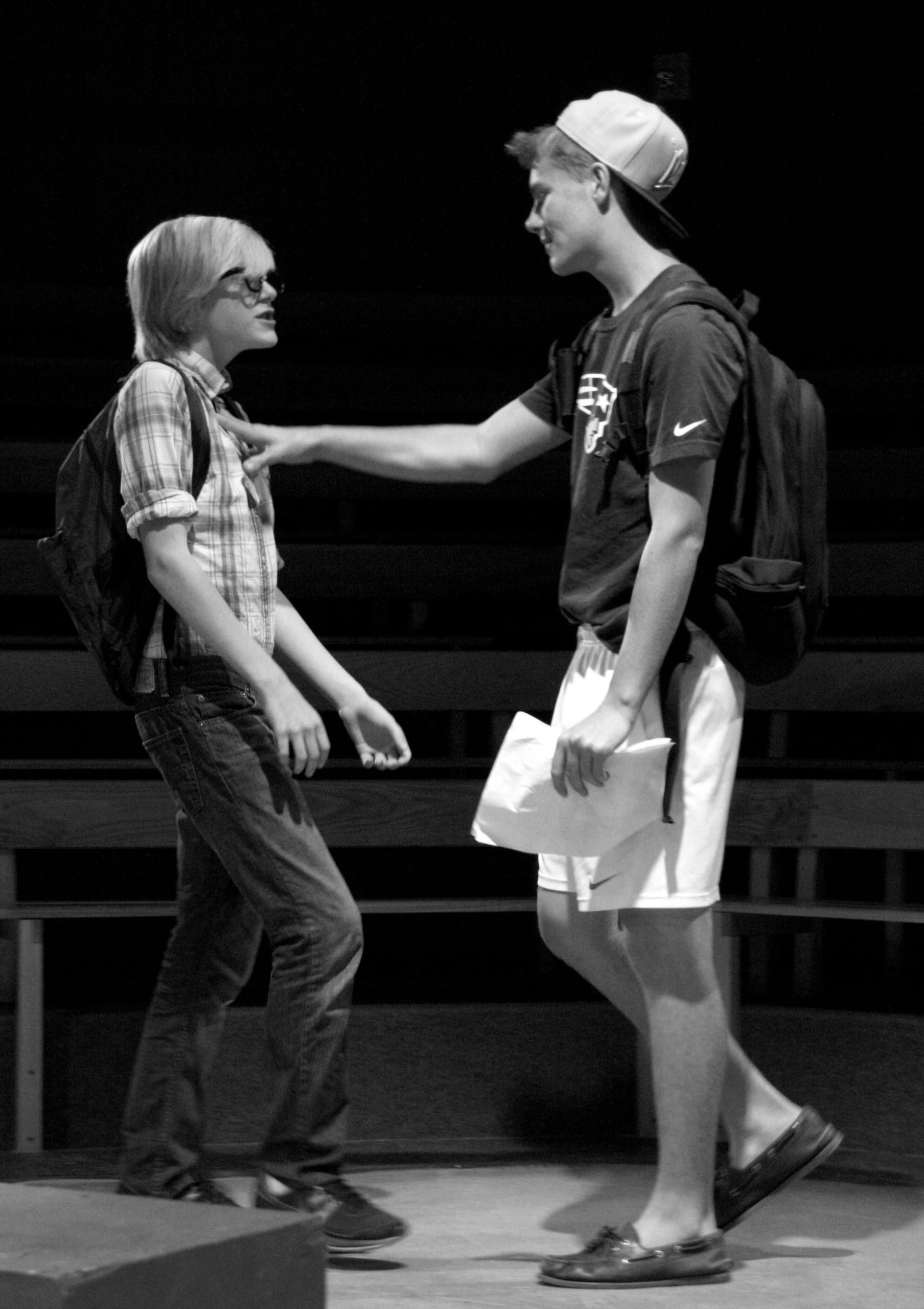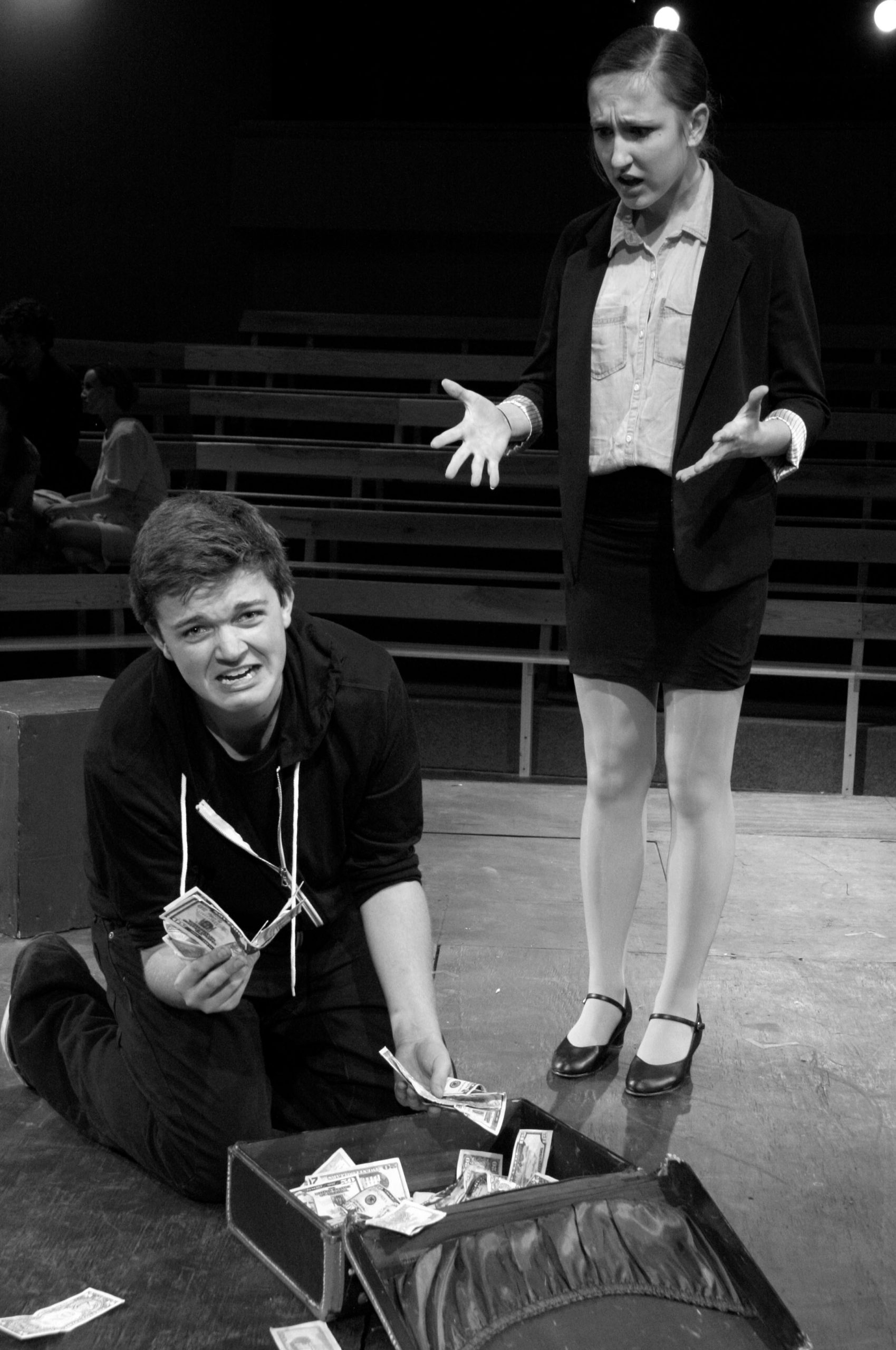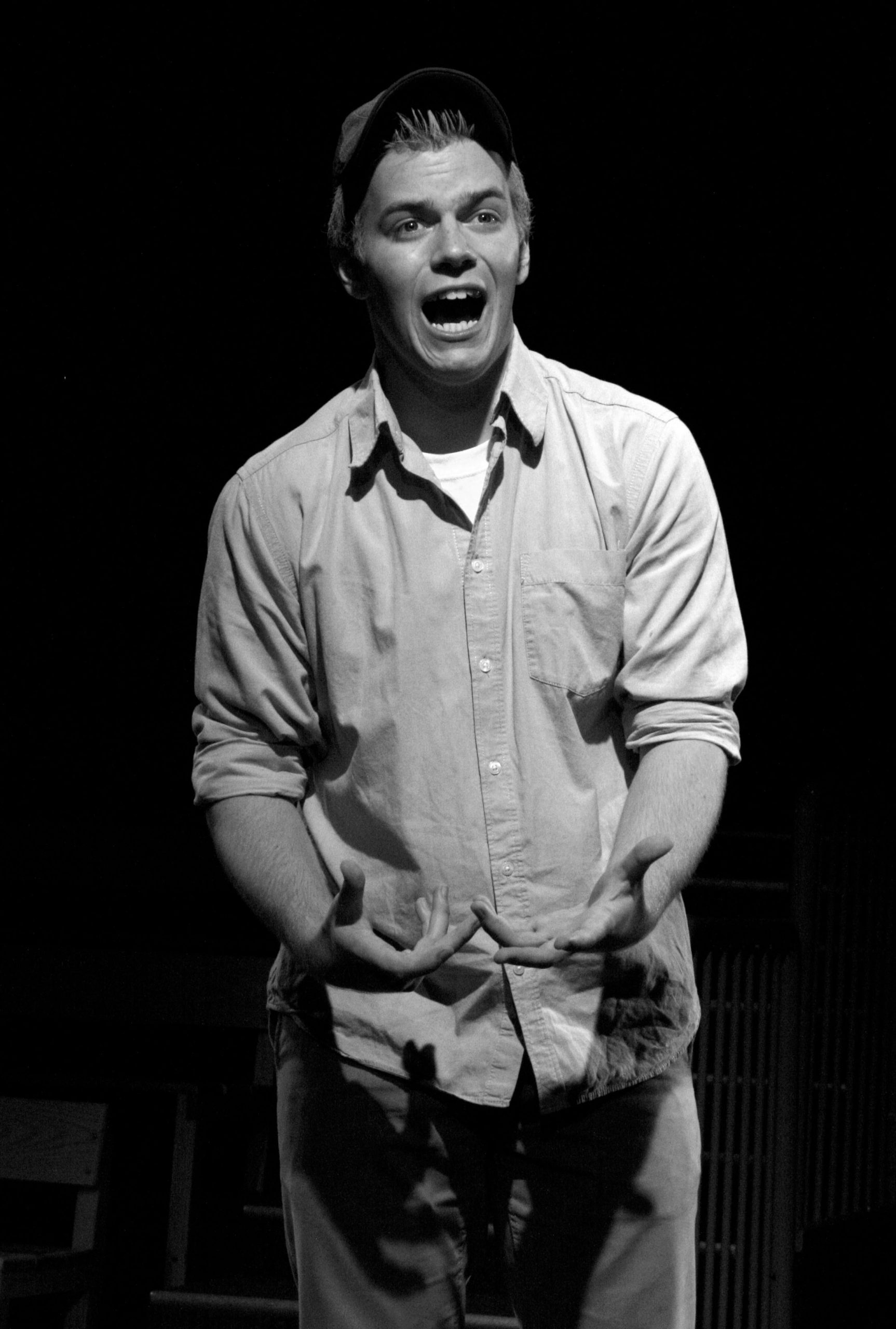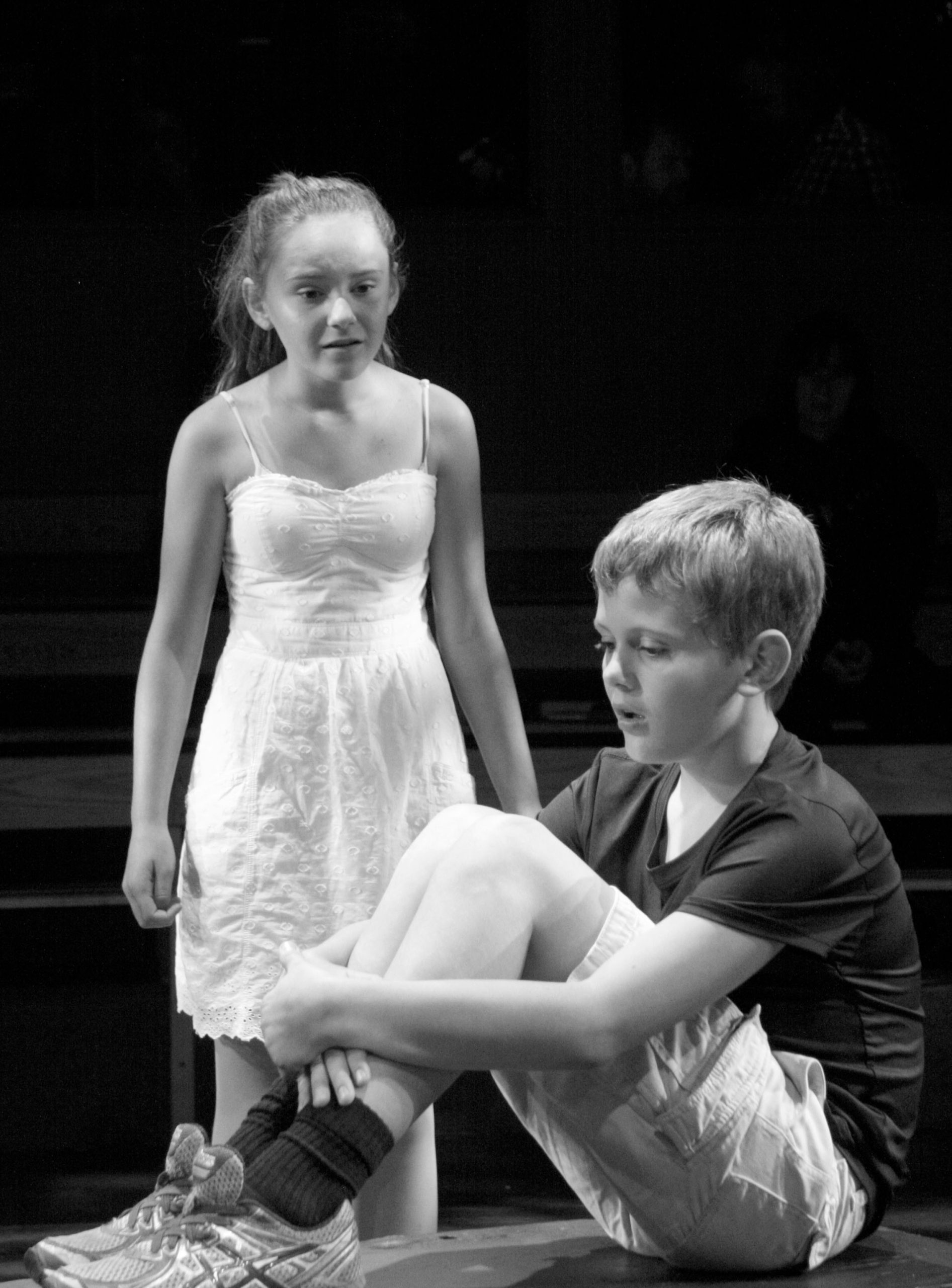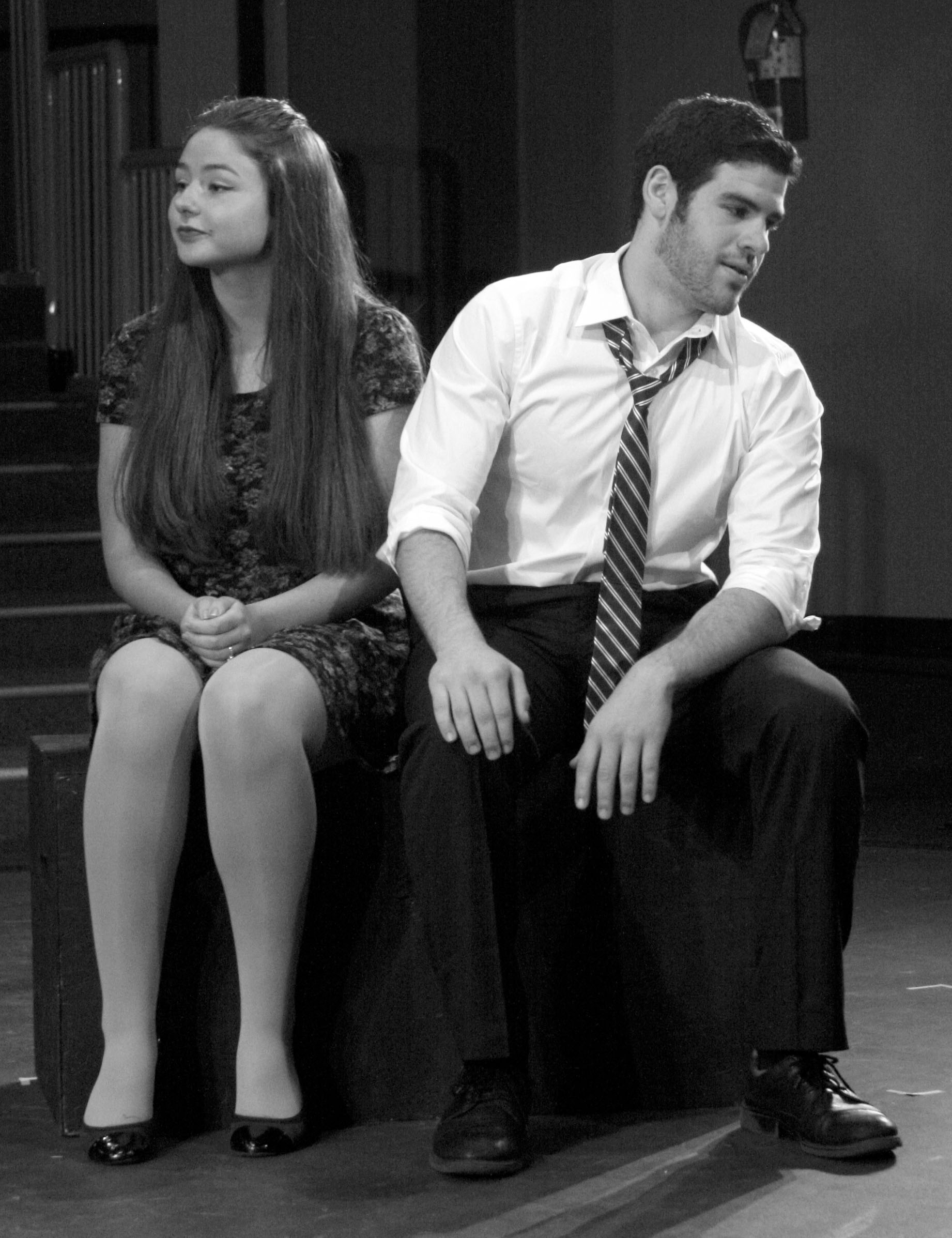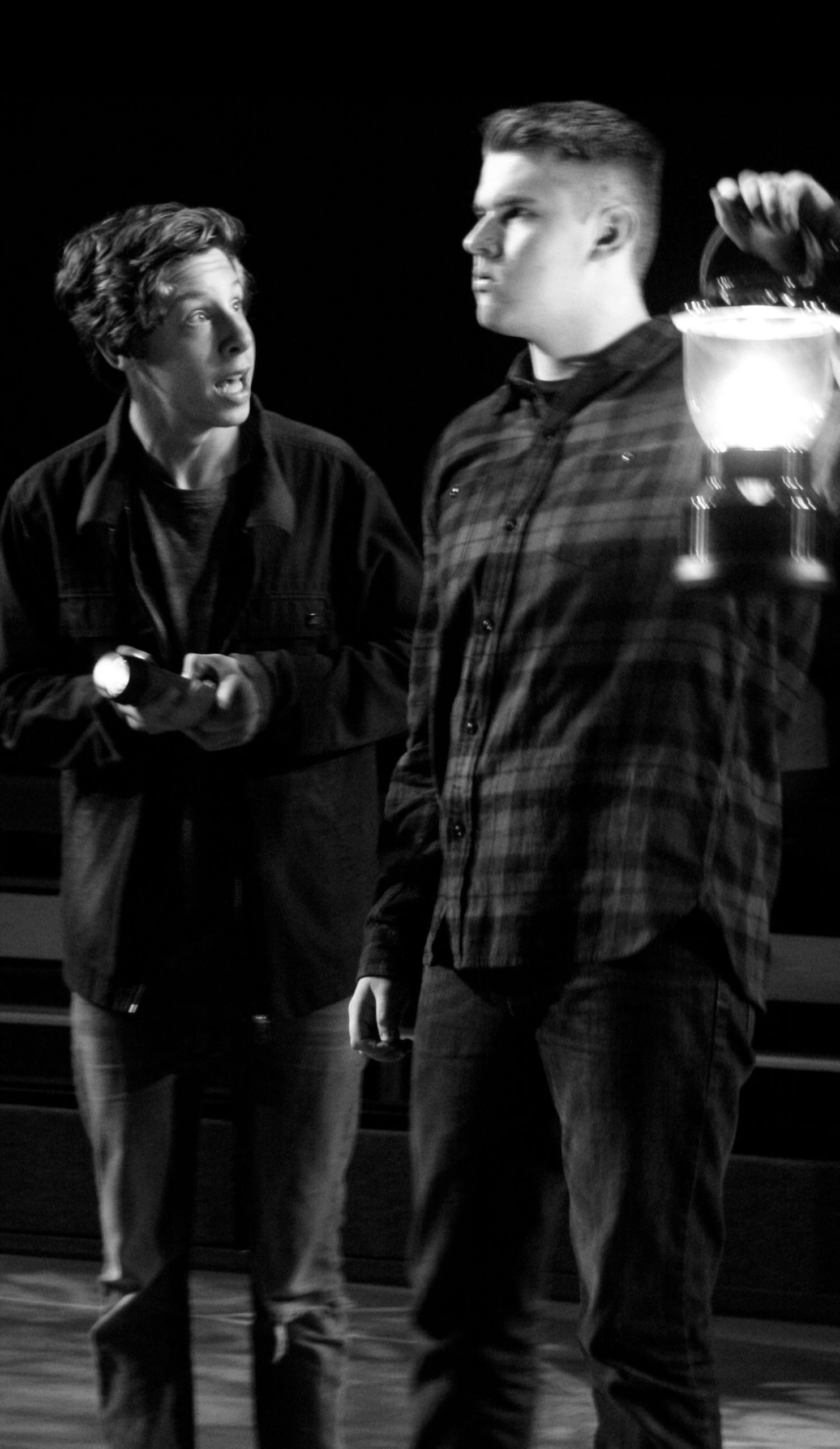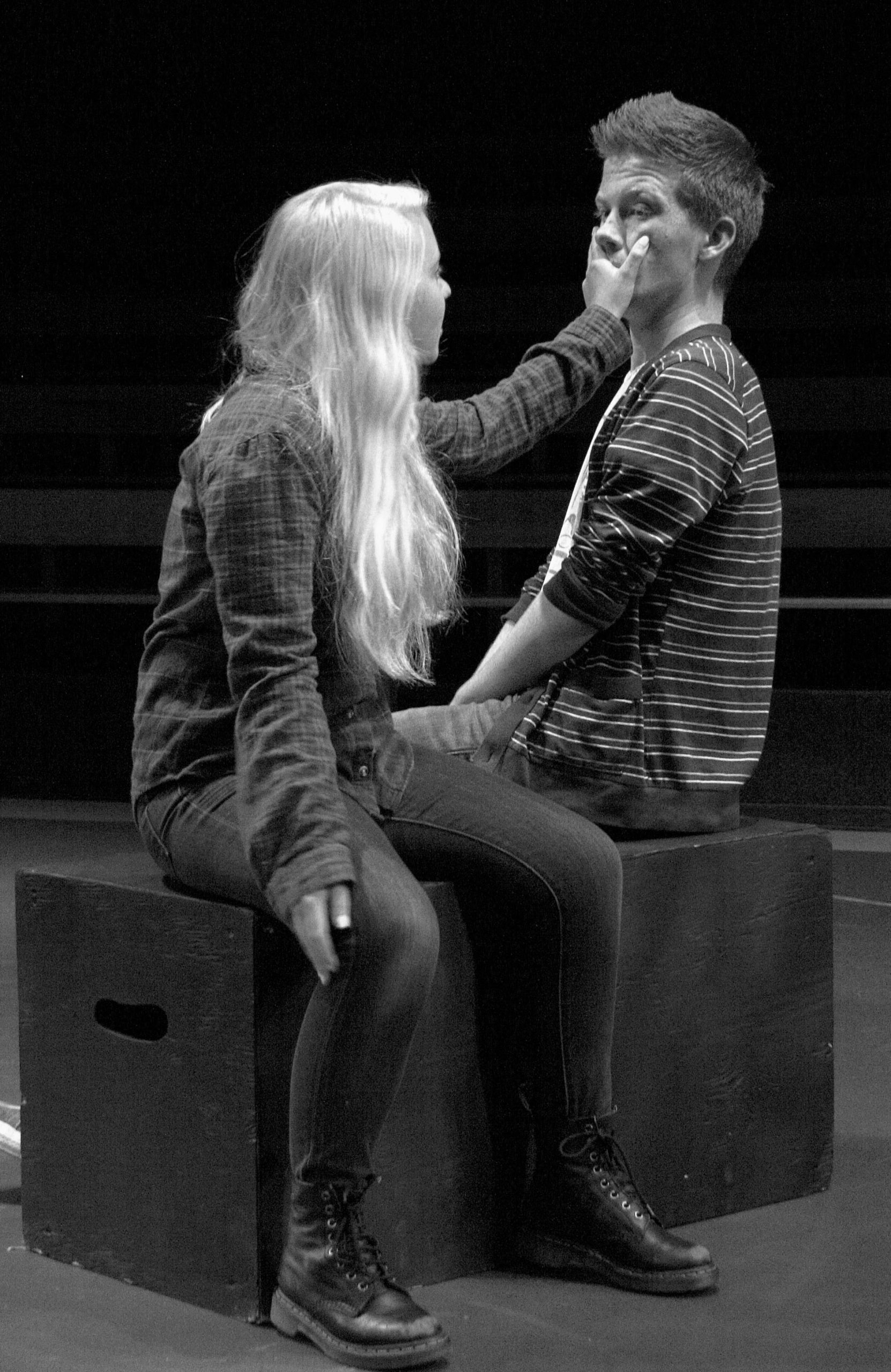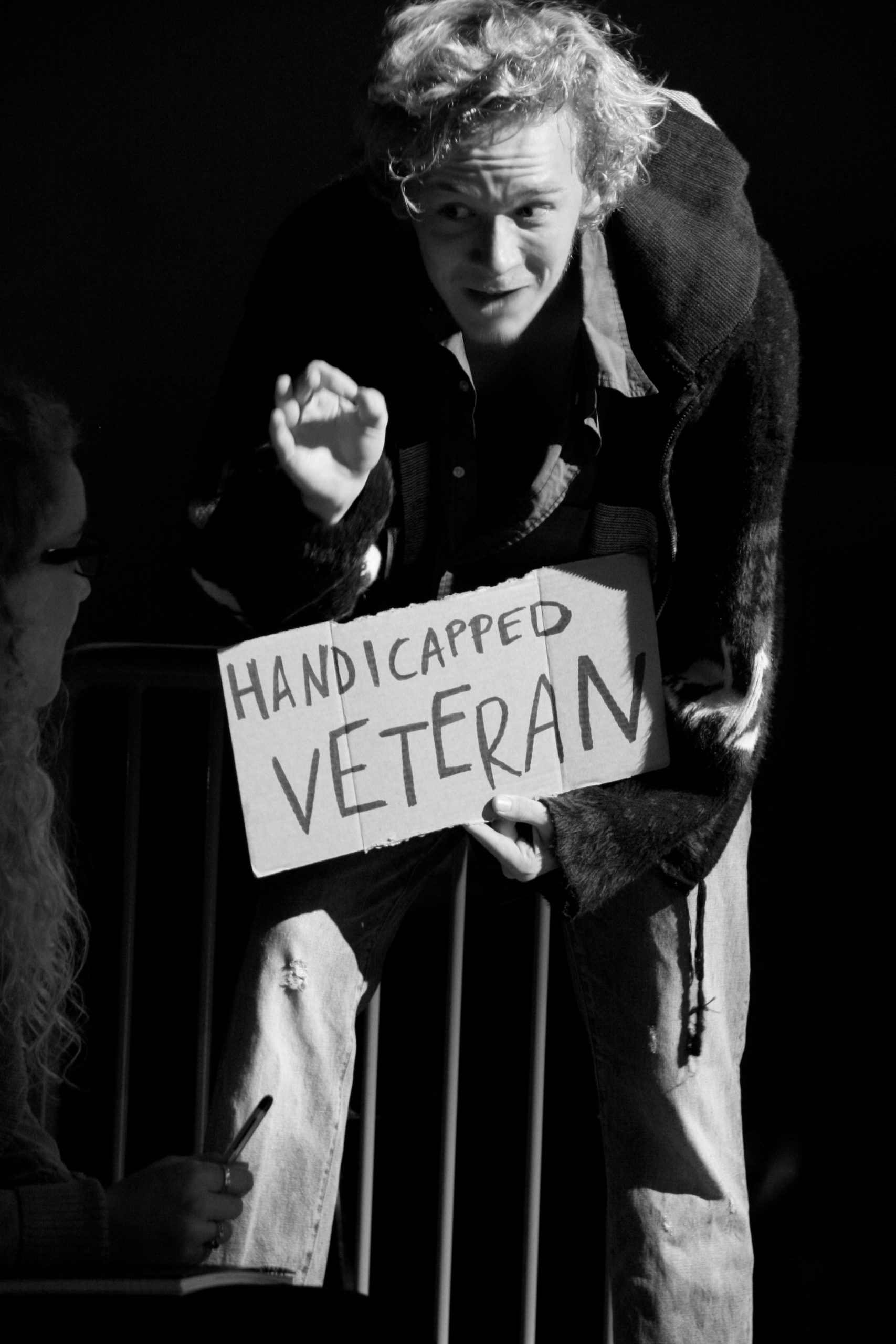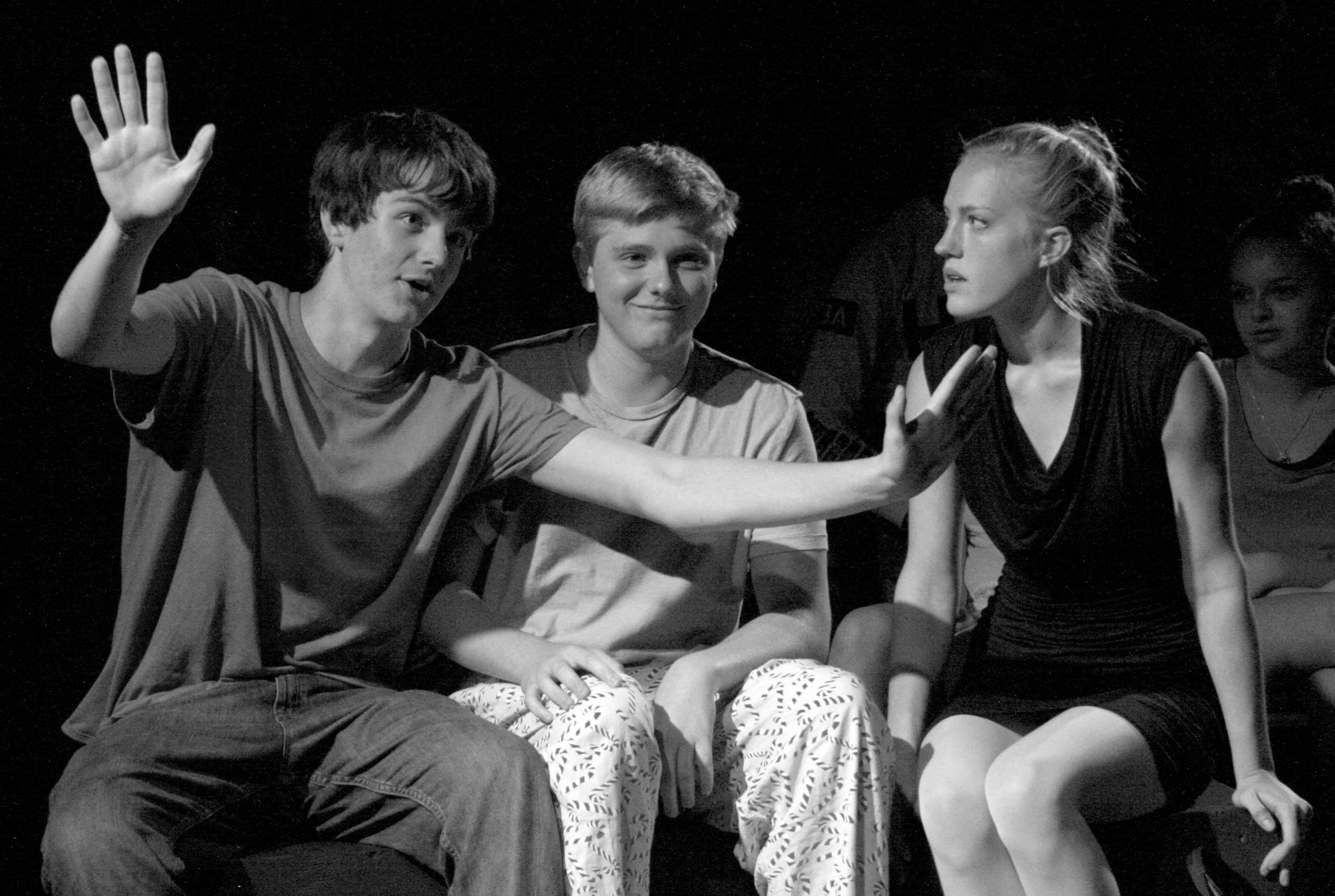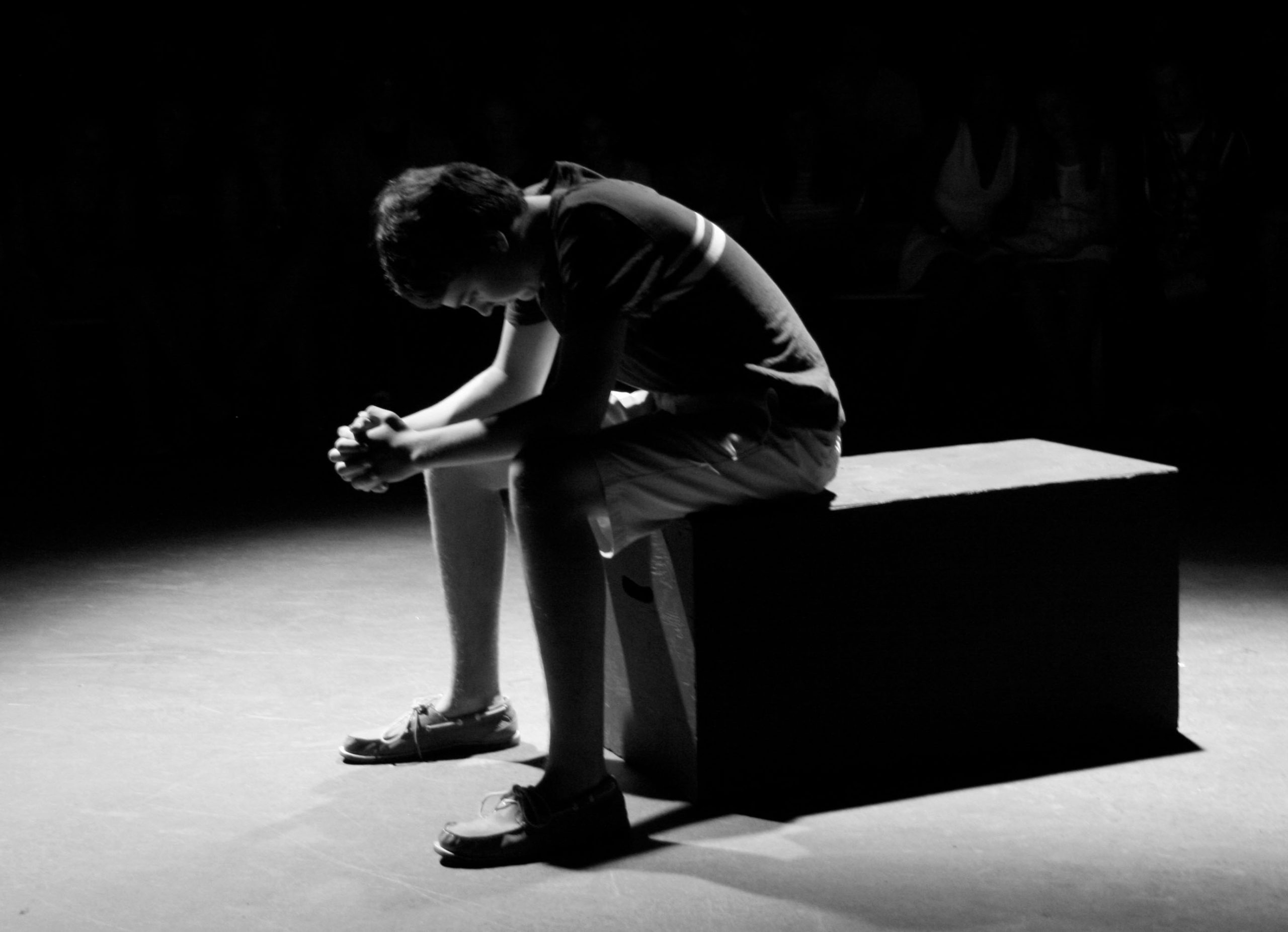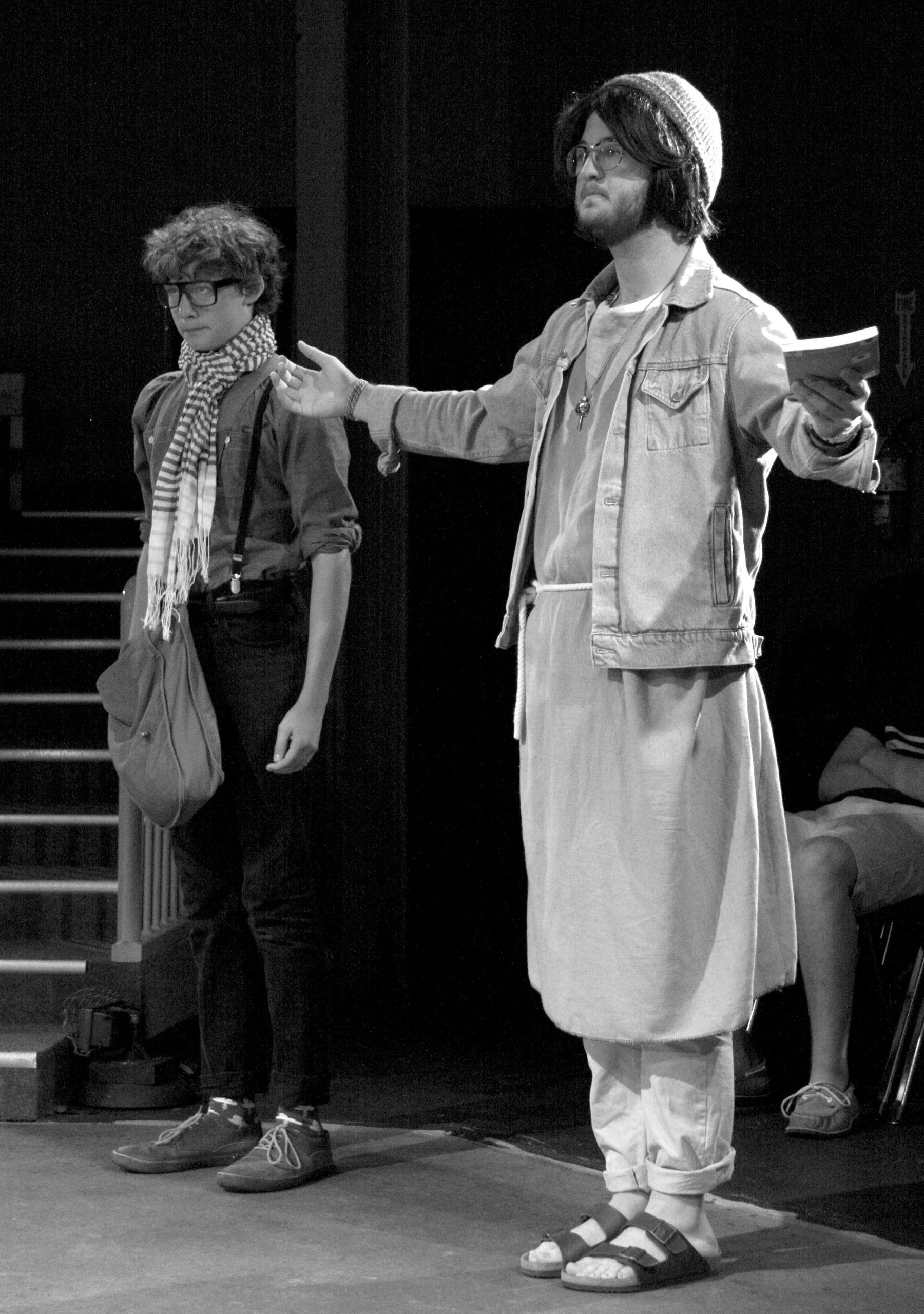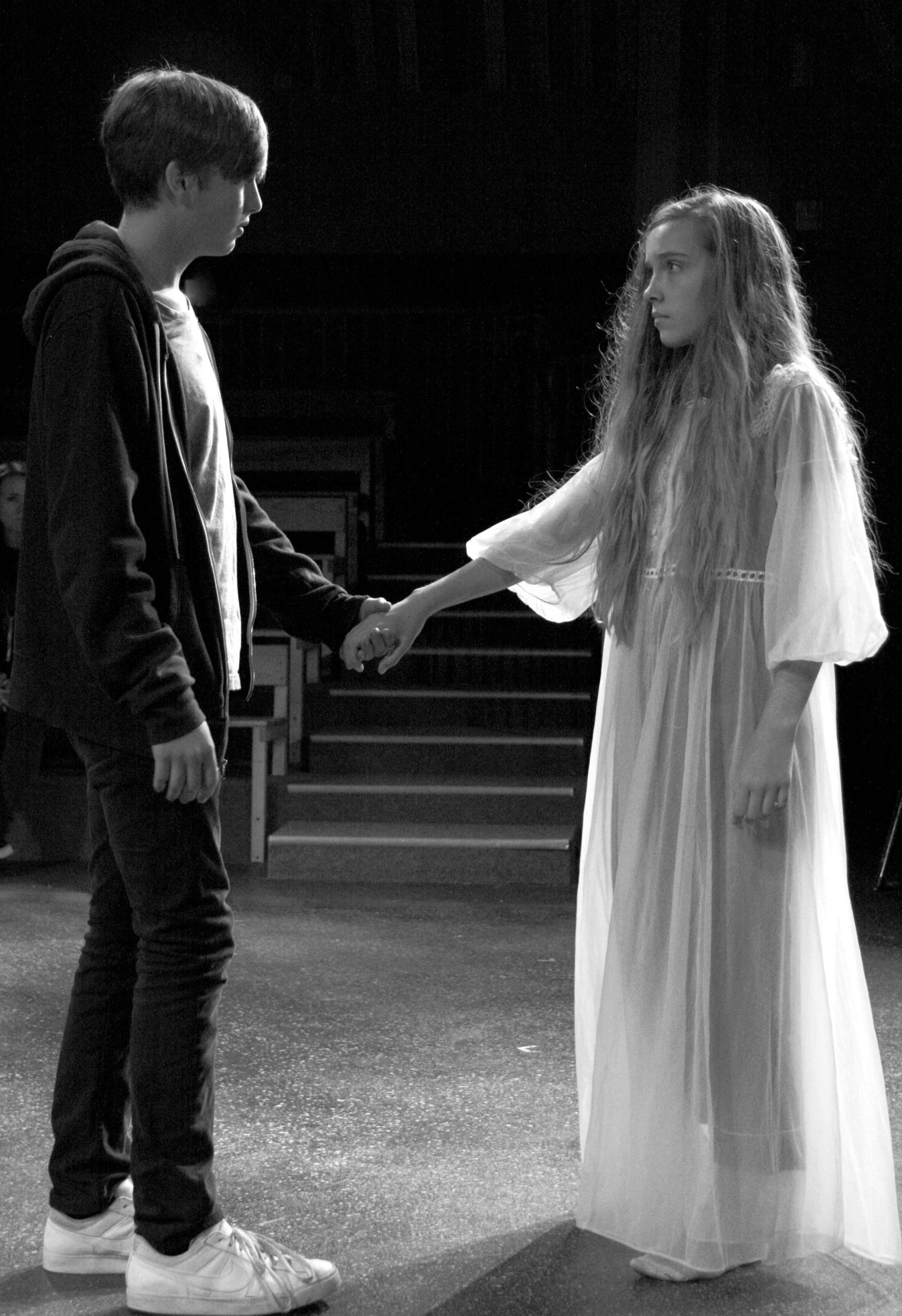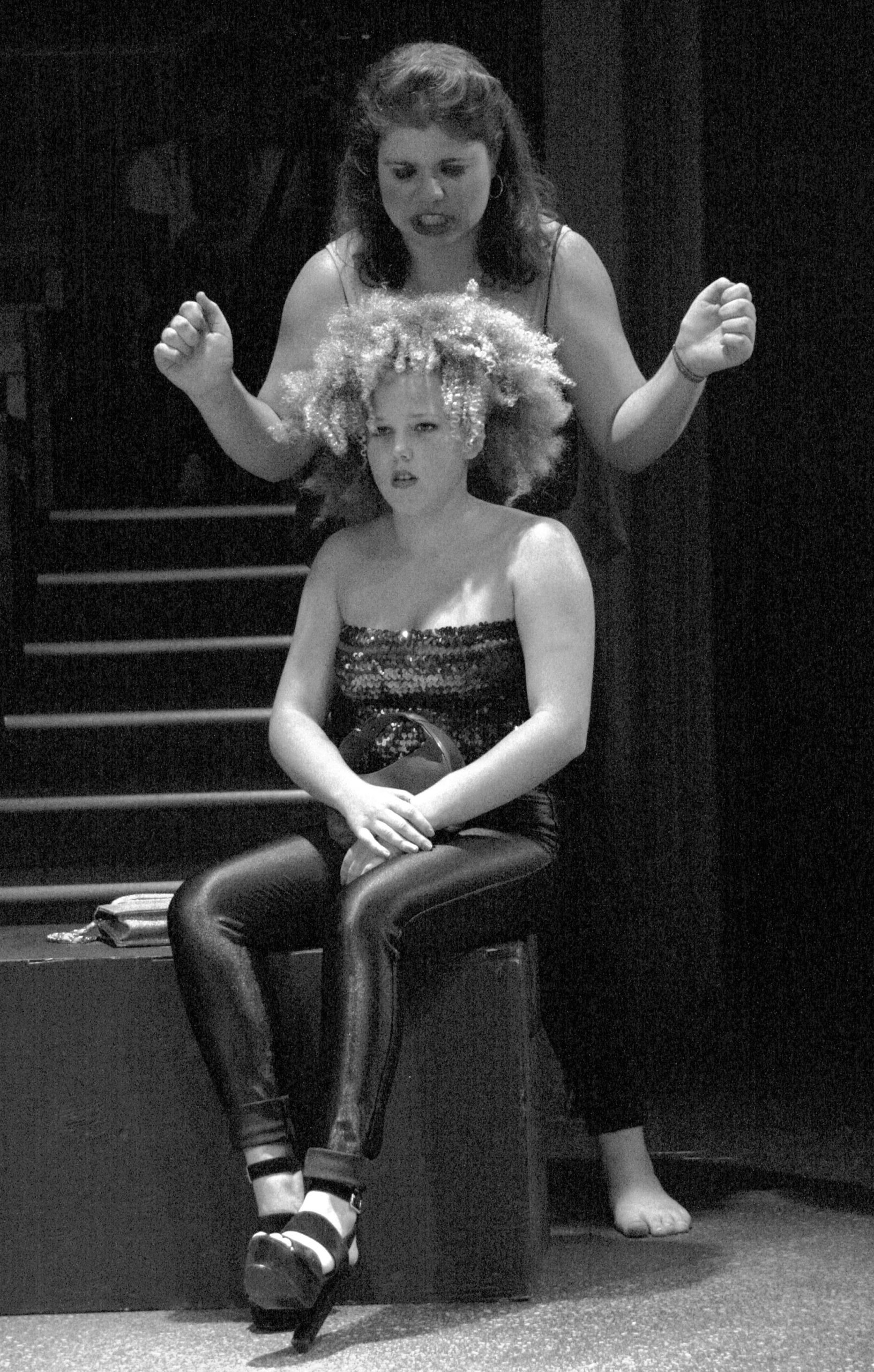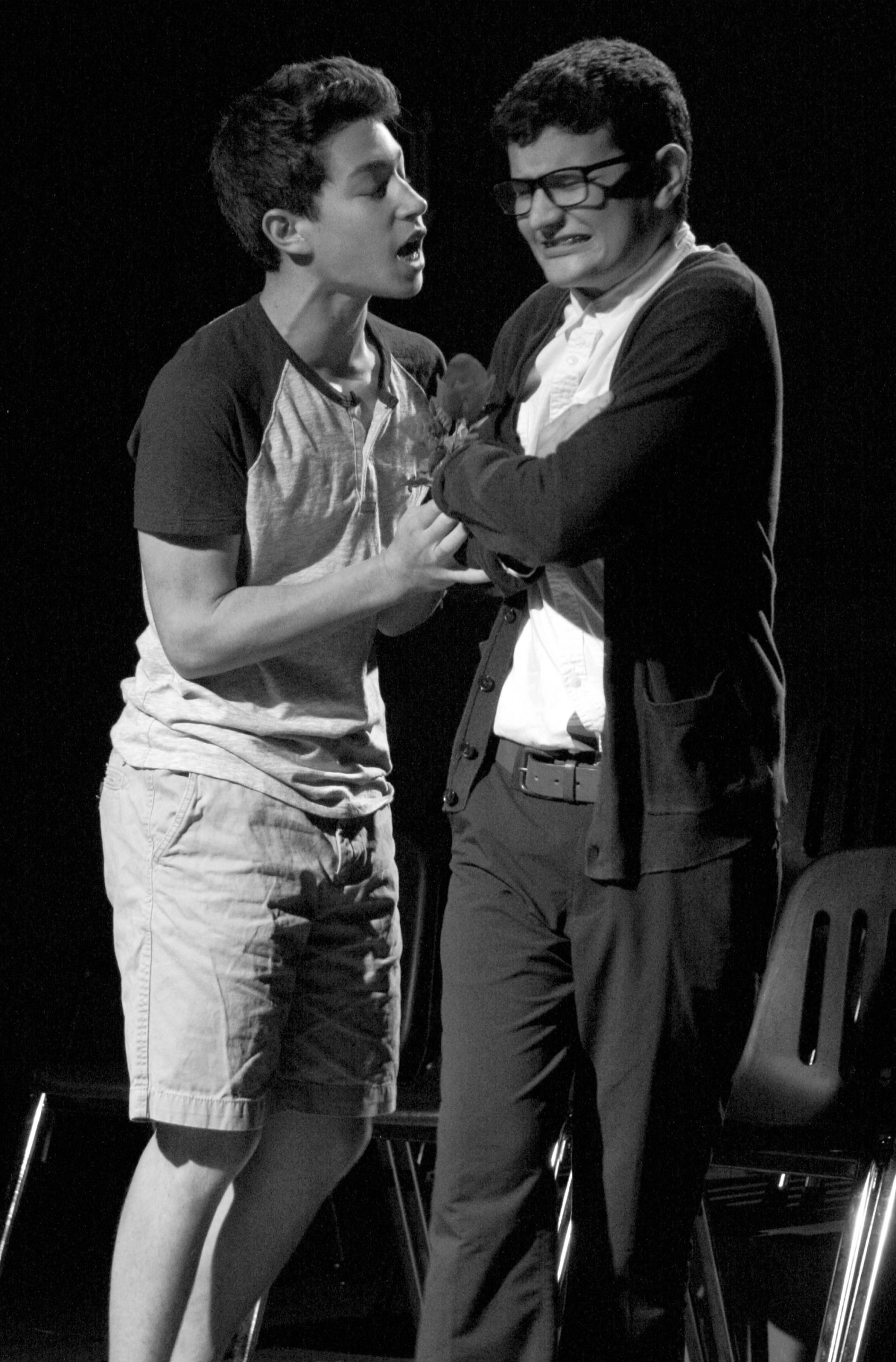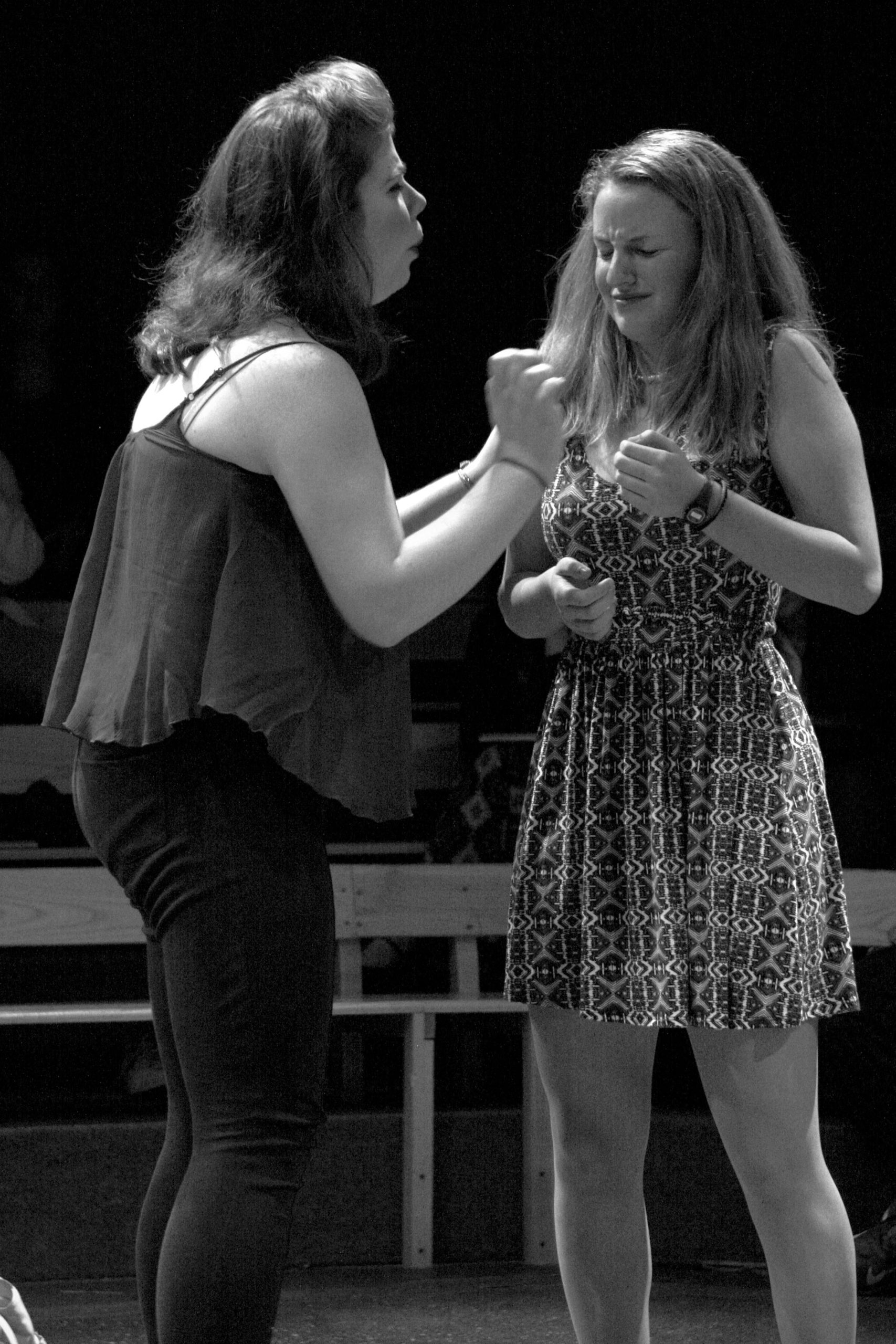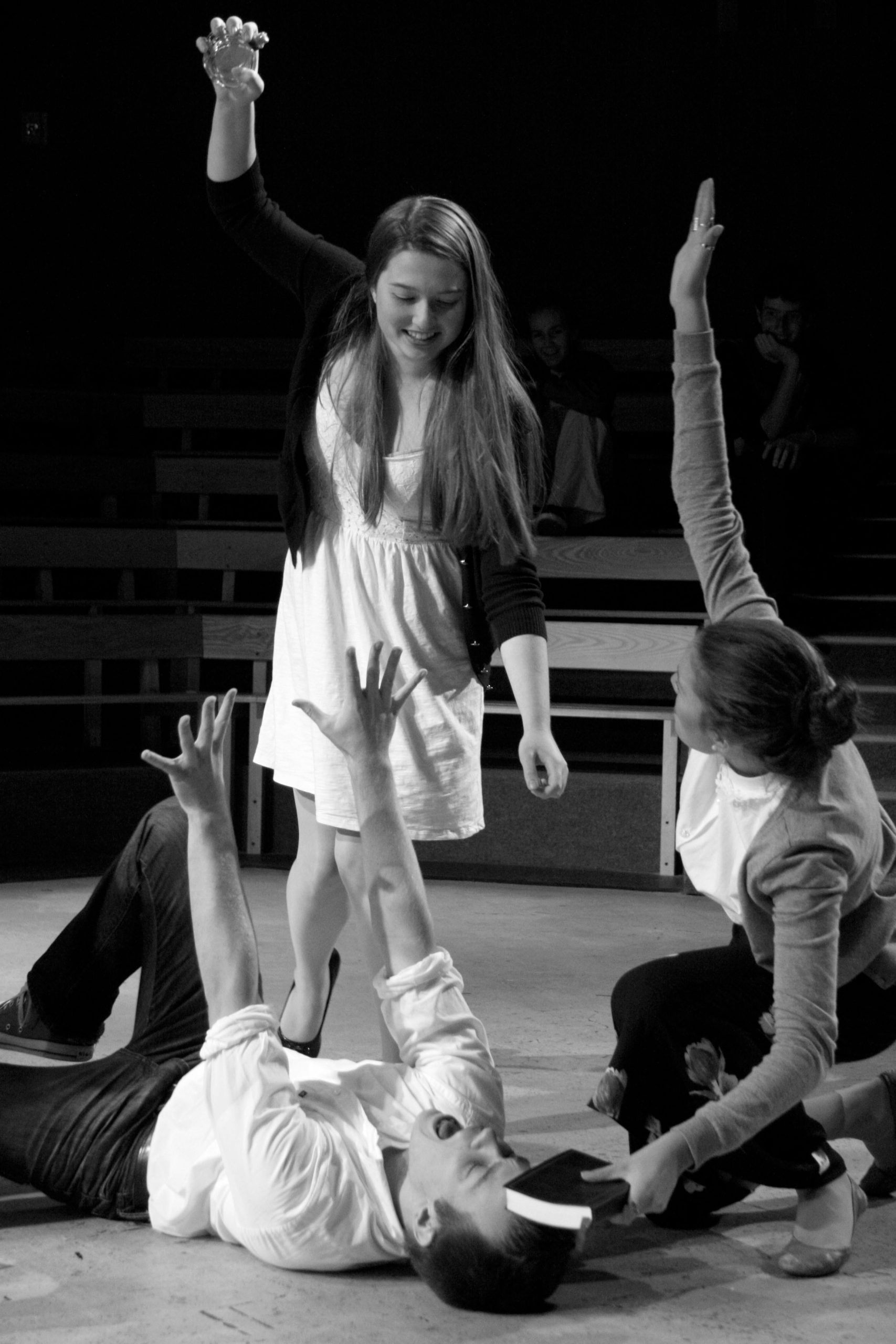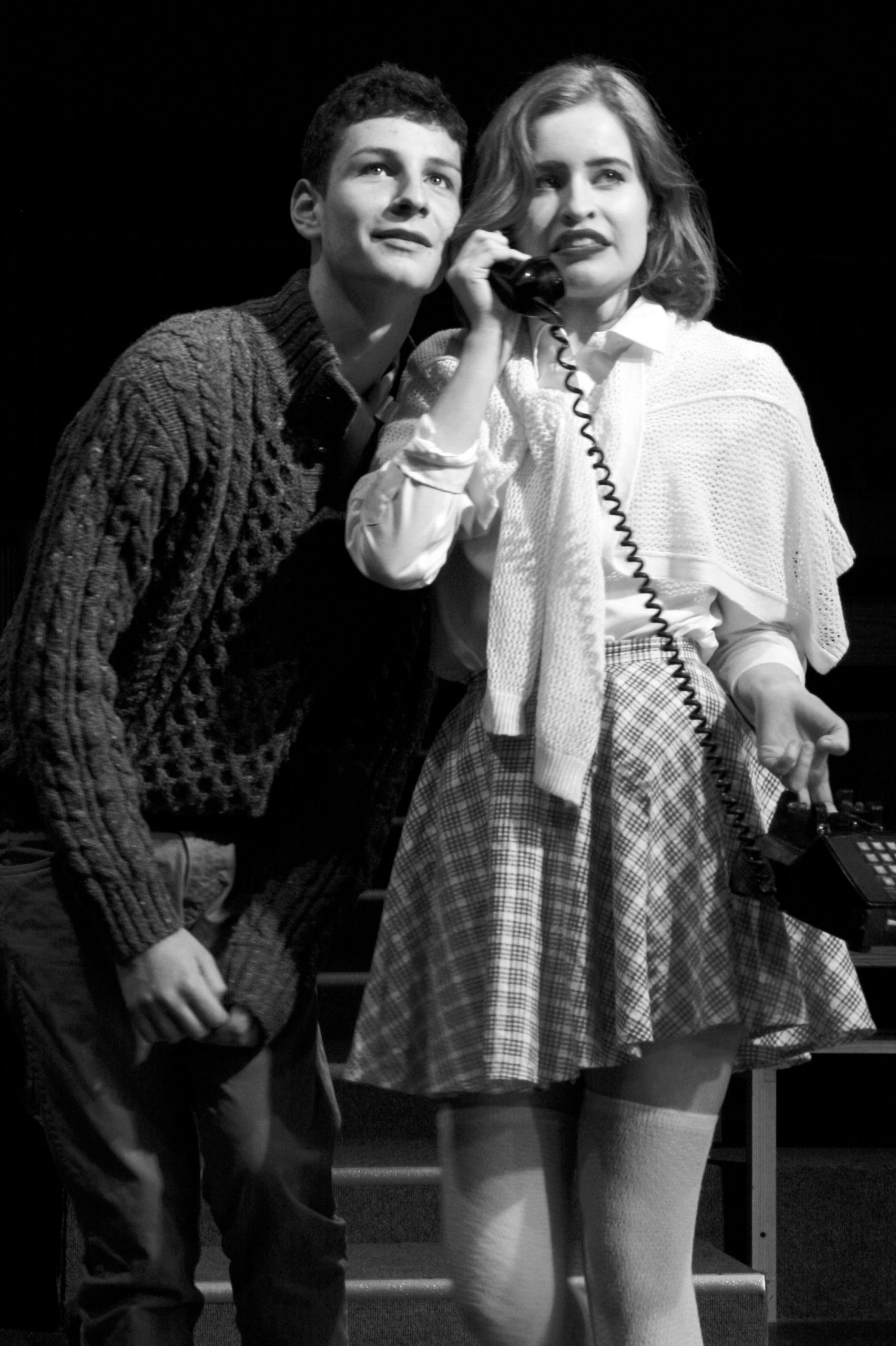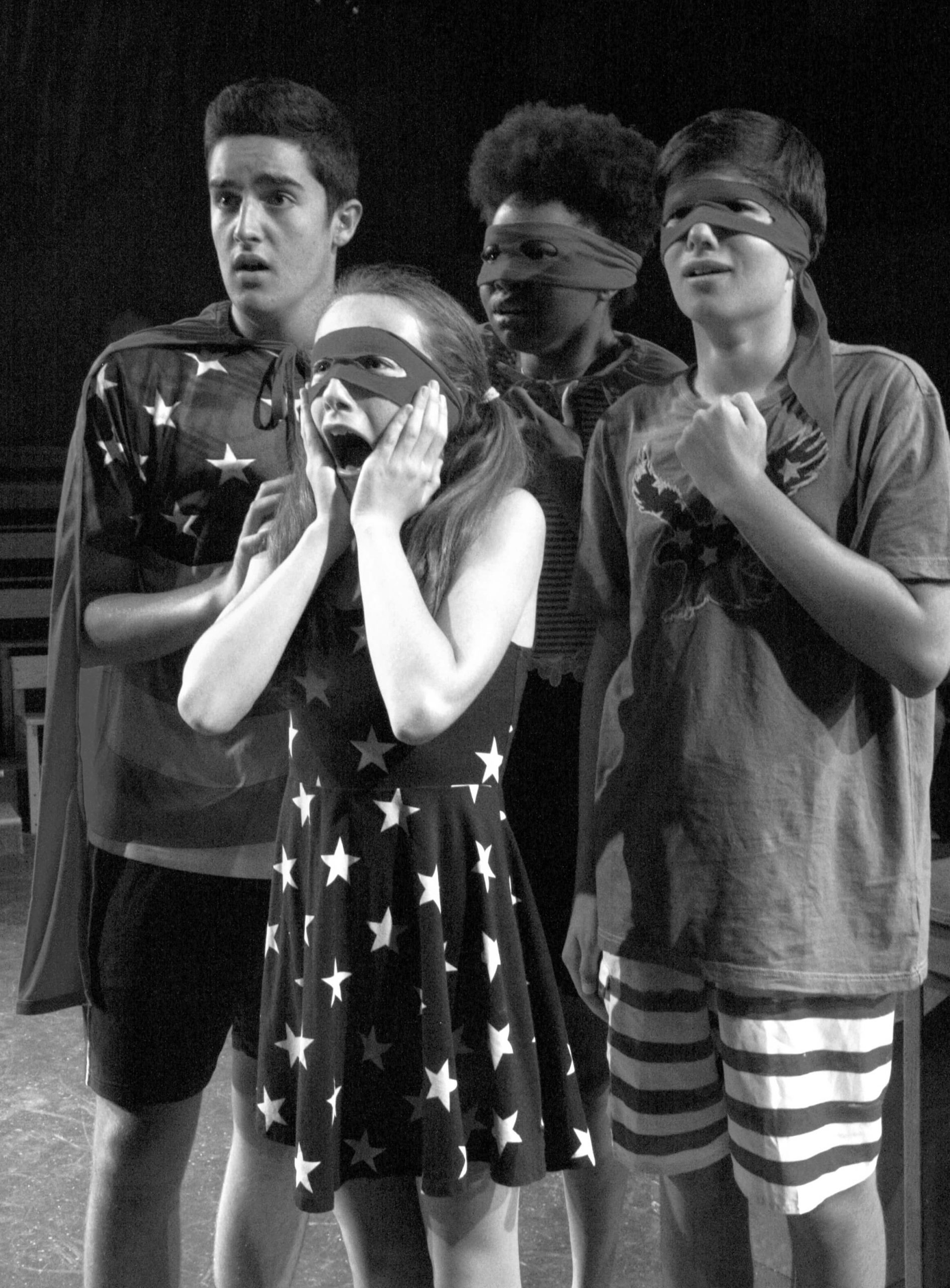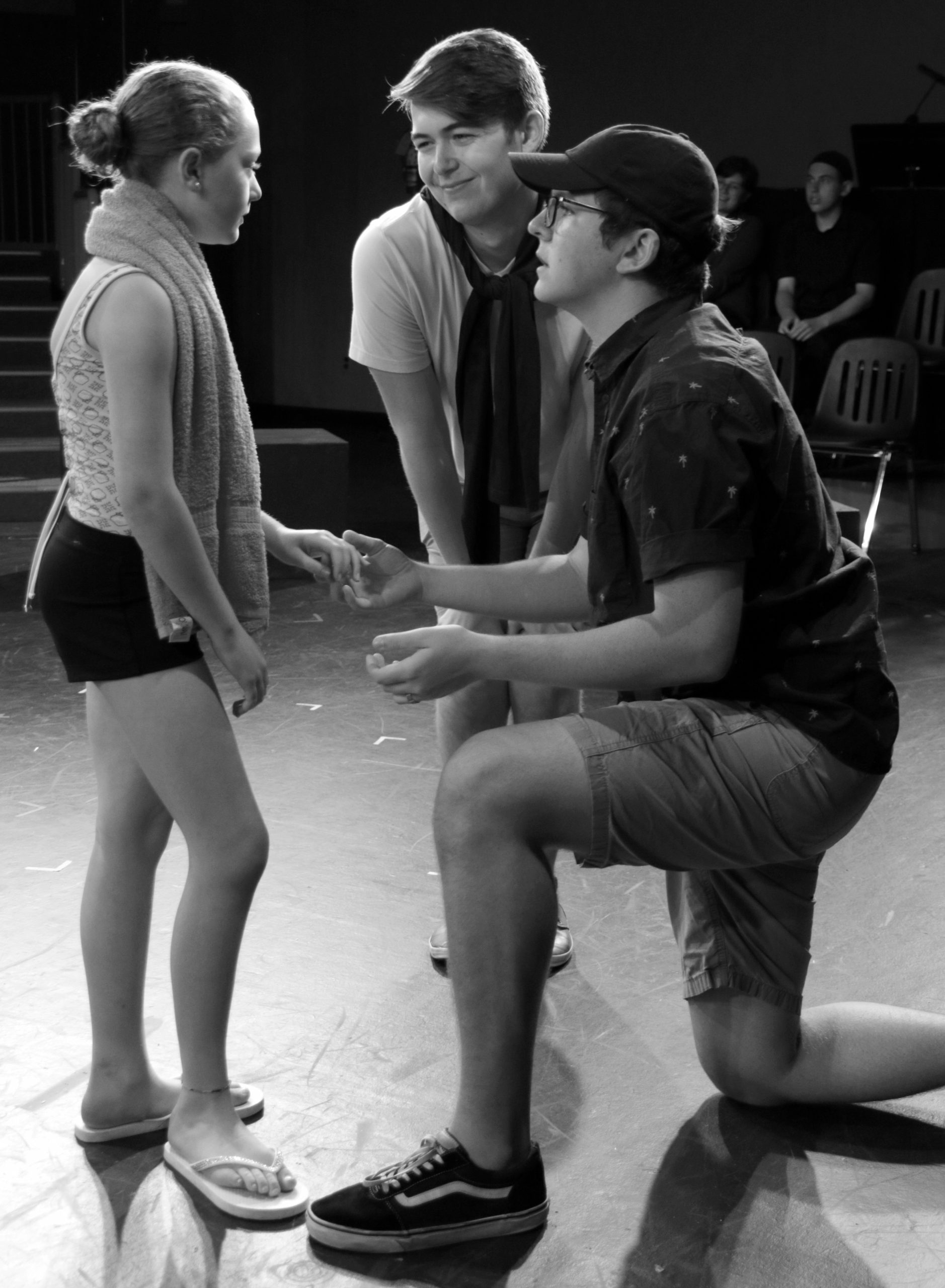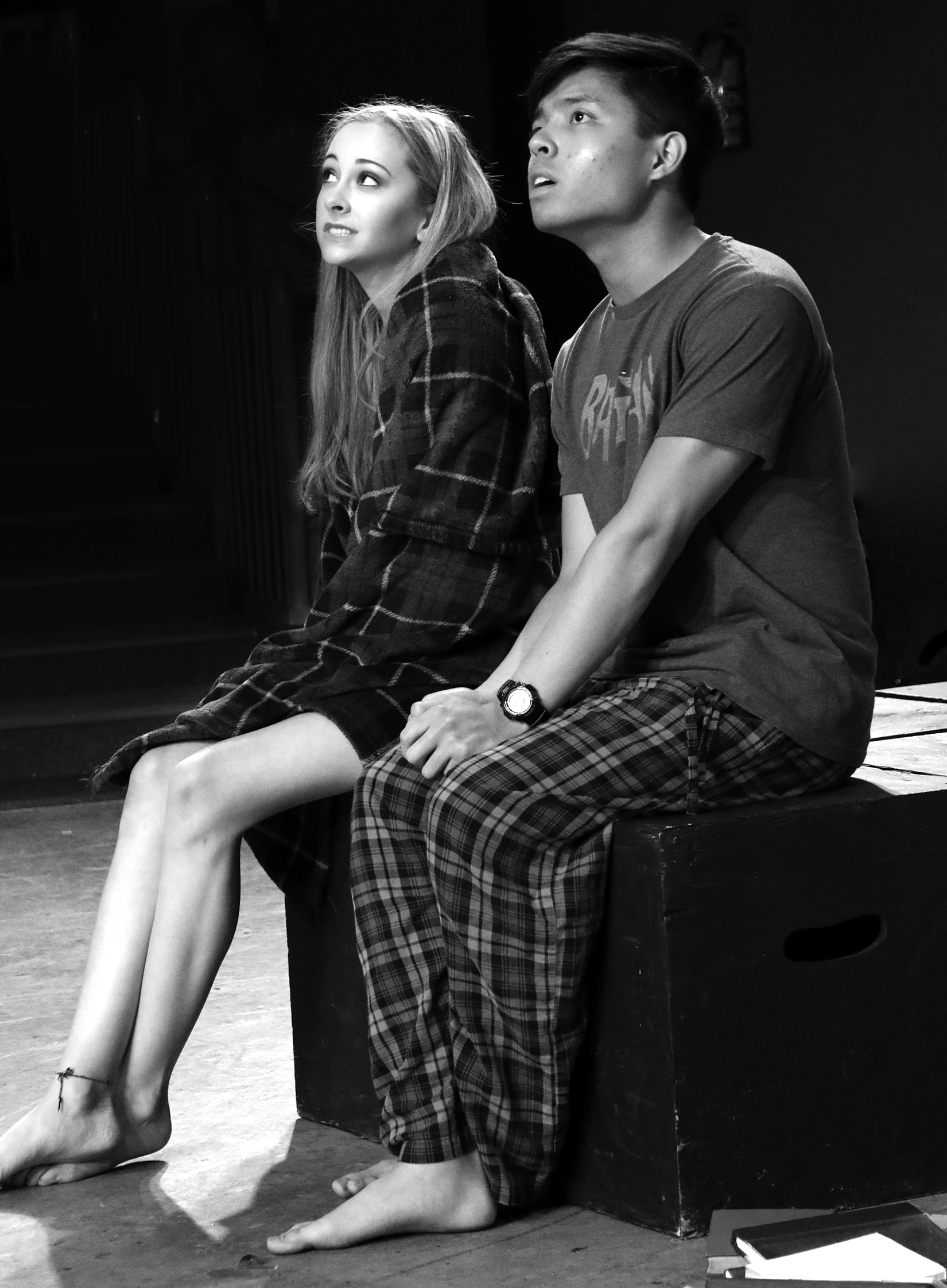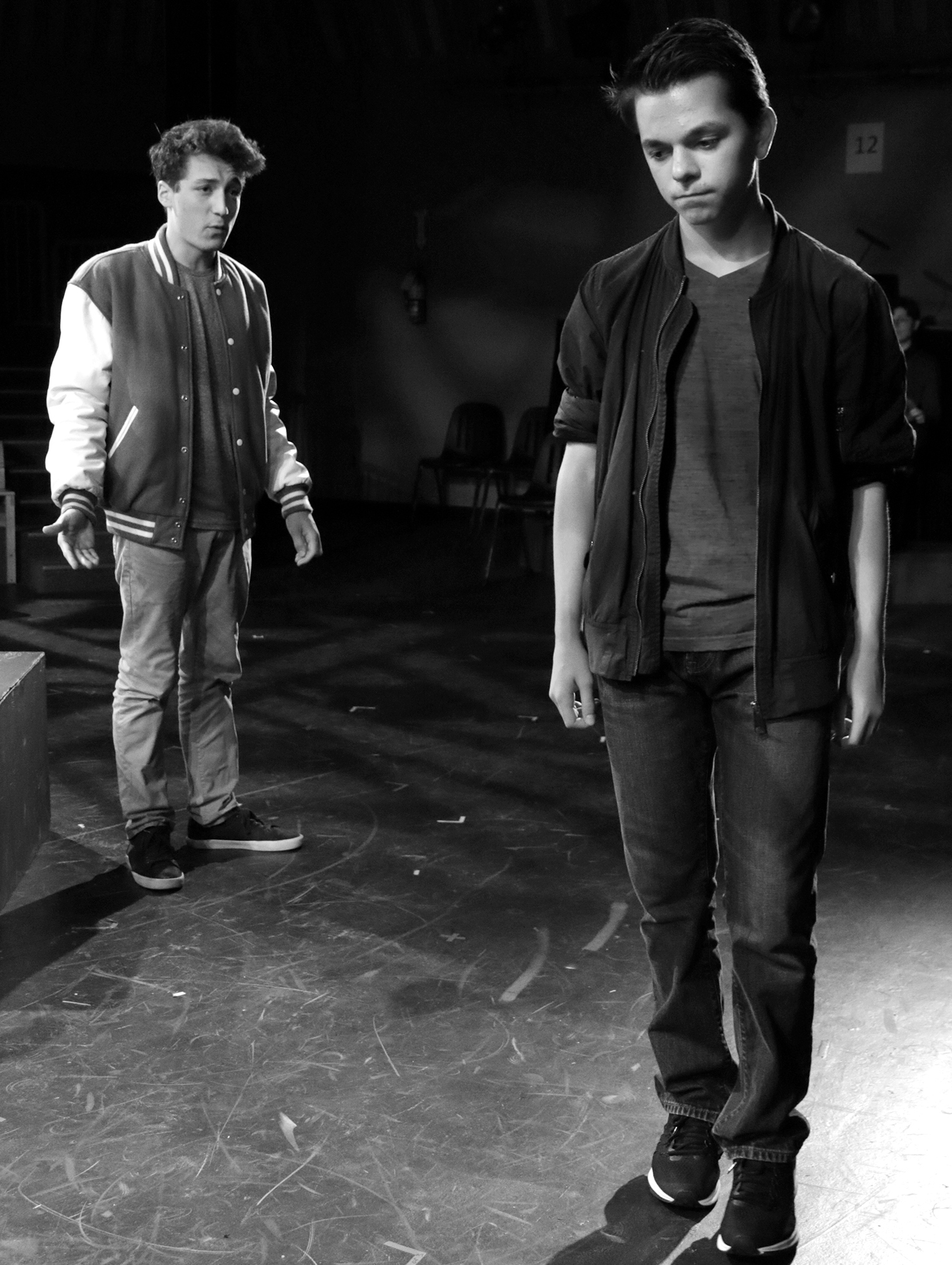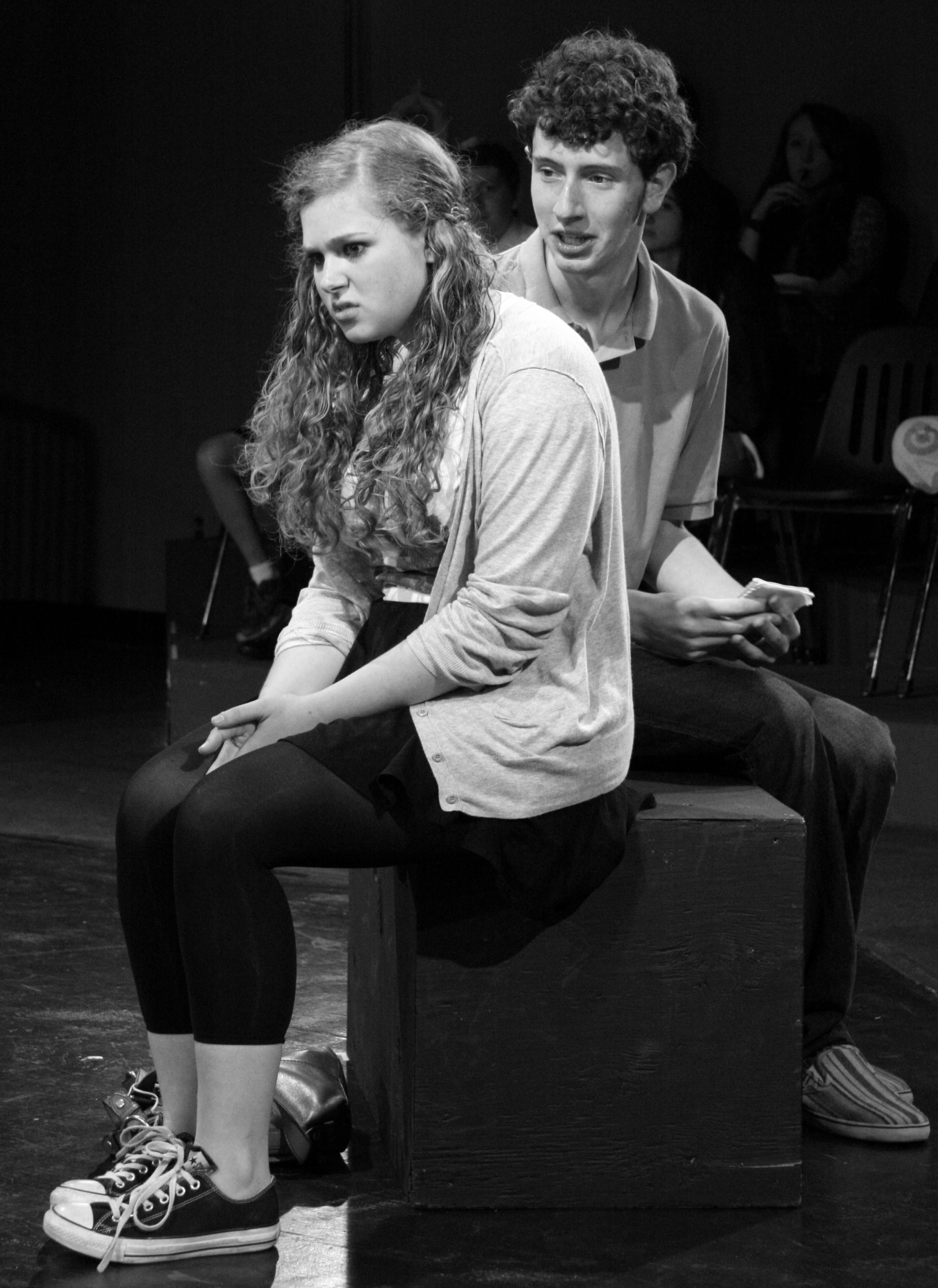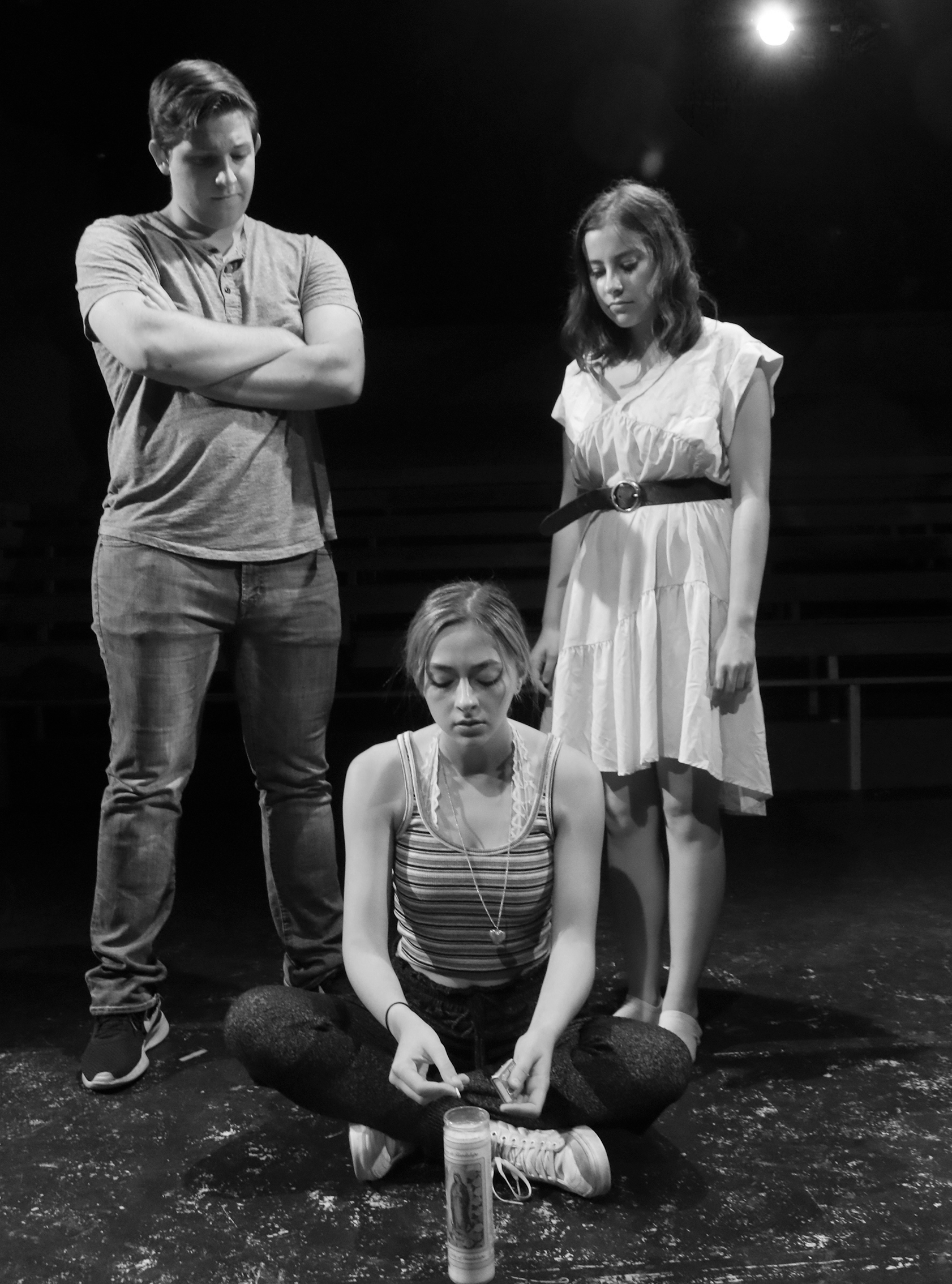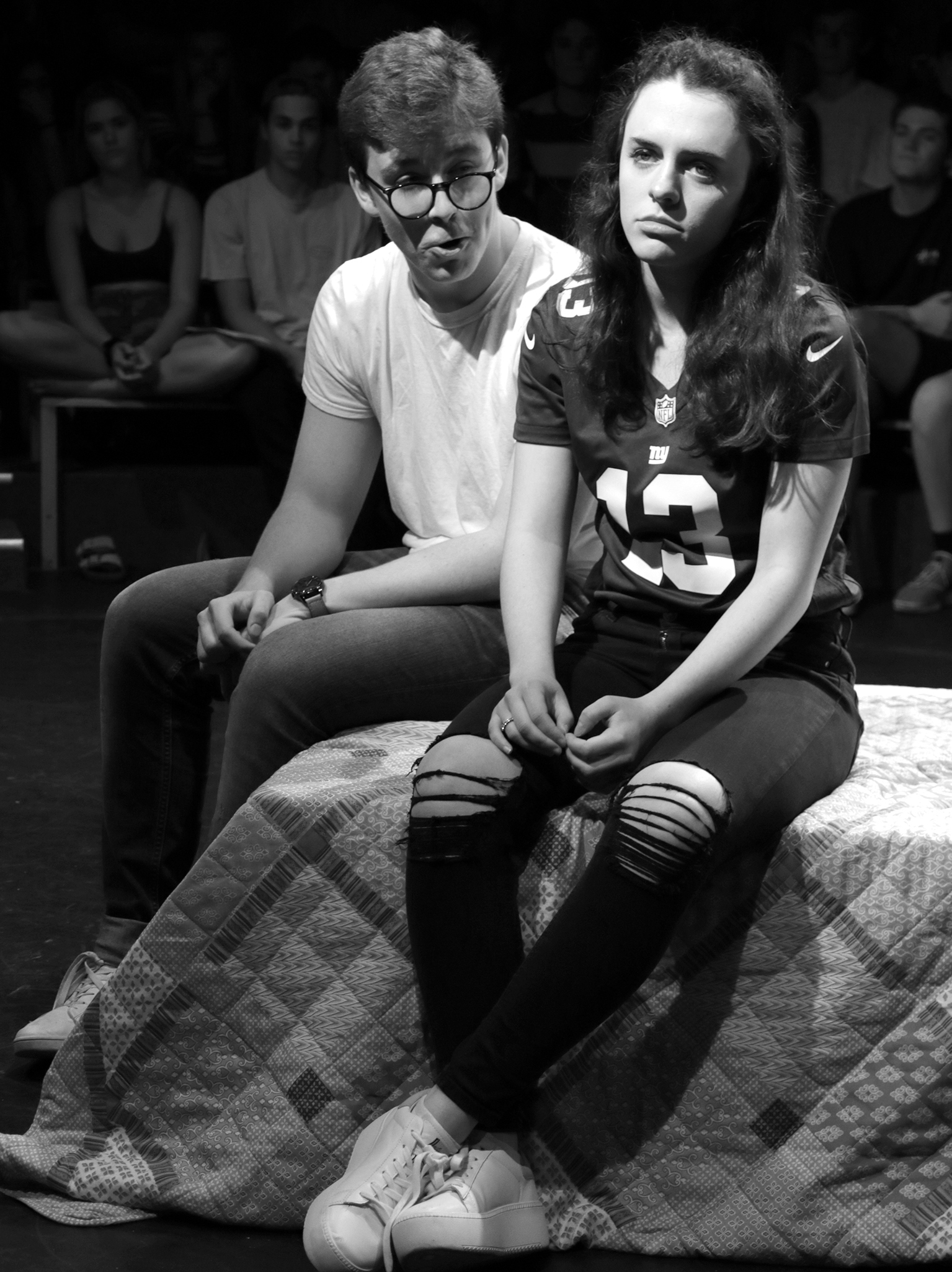 "Dramafest helped me find my voice as a writer. Having my work produced and performed in front of my friends and mentors in 2014 and 2016 gave me the confidence to pursue writing in college and professionally. I have now written three films that have played in festivals all across the world. I am forever grateful to Stagedoor and Dramafest."
"I am graduating this year from a theatre program where I chose to study playwriting in addition to acting, in large part thanks to my amazing experiences with Dramafest the two years I was a playwright at Stagedoor. It changed my life!"
"It was one of my first opportunities to write and direct something at a professional level. It led to feedback and guidance from important industry figures that's been a touchstone for me ever since and it got me started on a career of writing that continues to this day!"
"Dramafest introduced me to what a dramaturg was and what they could do for a new play and I ended up studying dramaturgy in college! It also empowered me to take control of my own work and showed me what I could create by collaborating with my peers. It was the first room of writers I'd been in, and now with a dramaturgy degree and working in the theater industry, those are still my favorite spaces to be in!"
"Dramafest totally changed my life! It influenced what I wanted to study in the future in college, but most importantly, it gave me courage to tell my story and share my perspective with the world. Now in everything artistic that I do, I have a confidence in my voice and my ability to connect with other people!"
"Dramafest was a formative experience for me. Before winning my first Dramafest at age 13, I had never dreamed of writing for the stage. Watching the lights come up on my first short play at Dramafest not only sparked my lifelong passion for playwriting, but also gave me confidence that my words mattered."
"Dramafest changed my life. Literally. Seeing my work performed for an audience, seeing my jokes get laughs - it completely hooked me. I had no idea that those moments would eventually drive me to drop my neuroscience and psychology major at Cornell, and focus on music and theater. I'm a full time composer, lyricist, and book writer; I have Dramafest to thank for that."
"Dramafest started my path as a writer! I did the program two years and it really inspired me and made me believe I can do it! I am now working to get my BFA at NYU in playwriting and creative writing and am able to navigate the publishing world so much easier."
"Dramafest was the first time I wrote a script! I wrote about my experience in my college essay, deepens my playwriting experience at college, and now am producing my first feature film that's adapted from a play I wrote!"
"My first year at Stagedoor was in 2013, when I was 13 years old, and I saw that year's Dramafest. I never came to Stagedoor expecting to fall in love with playwriting the way that I did, and then once I caught the writing bug I couldn't stop. I now spend my weekends writing the libretto for plays and musicals for kids who are the same age I was when I submitted my first Dramafest."
"I was eleven years old the first time I experienced Dramafest. I've just turned eighteen, and have now been writing professionally for the past four years. The foundation that Dramafest gave me has allowed me to work with theater companies across the nation, and most recently, other incredibly talented teen artists as a Gold Medal Writing finalist at the National YoungArts Foundation."
"All my directors had always been adults, now here I was directing kids my own age or older than me. This was the first taste of what it would feel like to make theatre in college. In fact, writing and directing in Dramafest inspired me to pursue a directorial thesis at Harvard University."
"There's nothing more fulfilling than seeing your words, ideas, characters, and story brought to life by actors. Collaboration is key in theatre, and that absolutely extends to writer-actor collaborations. I would never be on this journey if not for Dramafest, and I'm so thankful that I've found this love of writing".